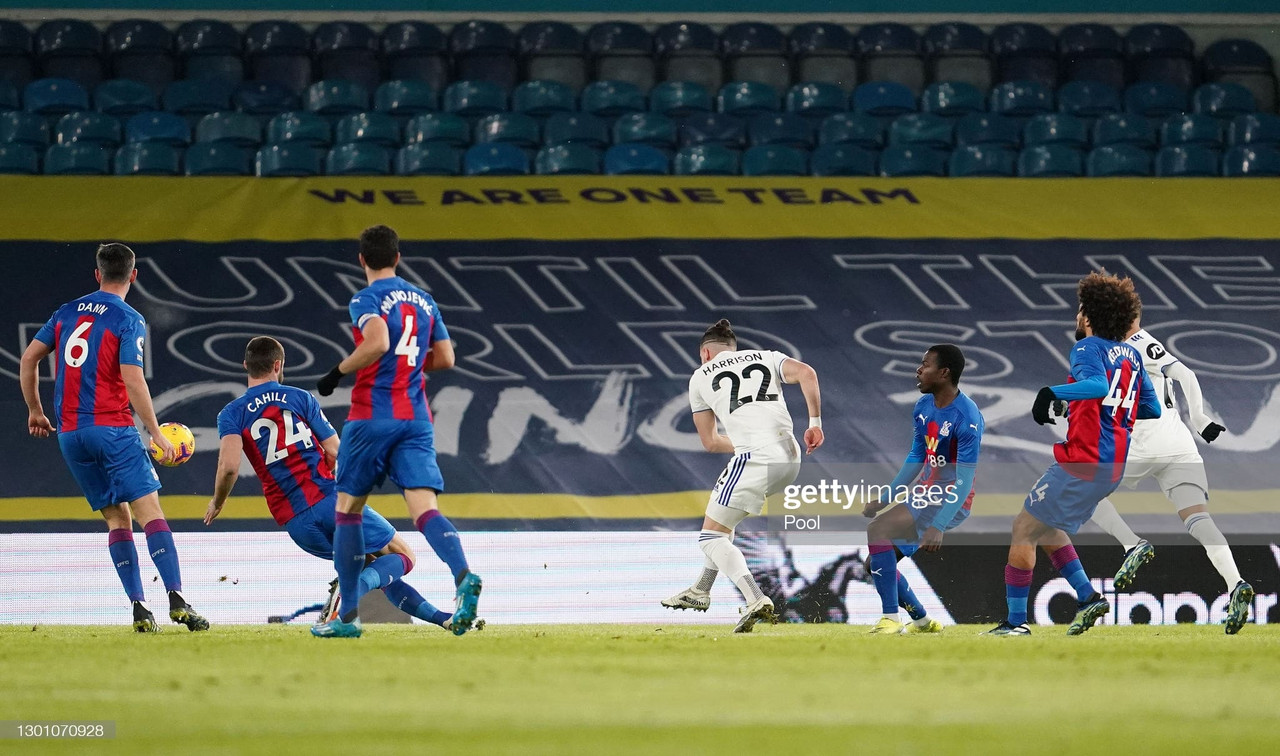 Full time: LUFC 2-0 CPFC
Added time
83' LUFC 2-0 CPFC
81' LUFC 2-0 CPFC
77' LUFC 2-0 CPFC
71' LUFC 2-0 CPFC
66' LUFC 2-0 CPFC
64' LUFC 2-0 CPFC
63' LUFC 2-0 CPFC
55' LUFC 2-0 CPFC
GOALLL - 51' Leeds 2-0 CPFC
49' LUFC 1-0 CPFC
46' LUFC 1-0 CPFC
Second half: LUFC 1-0 CPFC
Half time: LUFC 1-0 CPFC
42' LUFC 1-0 CPFC
38' LUFC 1-0 CPFC
37' LUFC 1-0 CPFC
35' LUFC 1-0 CPFC
33' LUFC 1-0 CPFC
24' LUFC 1-0 CPFC
23' LUFC 1-0 CPFC
21' LUFC 1-0 CPFC
18' LUFC 1-0 CPFC
14' LUFC 1-0 Palace
9' LUFC 1-0 CPFC
7' LUFC 1-0 CPFC
3' GOALLL - LUFC 1-0 CPFC
2' LUFC 0-0 CPFC
We are underway!
Hodgson on Mateta
Bielsa on Palace
Around 10 minutes to go!
VAVEL arrive at Elland Road
Leeds Xi
Palace Xi
The stage is set?
Last meeting
Season so far
It's matchday!
VAVEL's prediction
Live updates here!
How to watch Leeds United vs Crystal Palace Live TV & Stream
Predicted line-up: Crystal Palace
Predicted line-up: Leeds United
Crystal Palace team news
Leeds United team news
Mid-table clash
Kick-off time
Welcome!