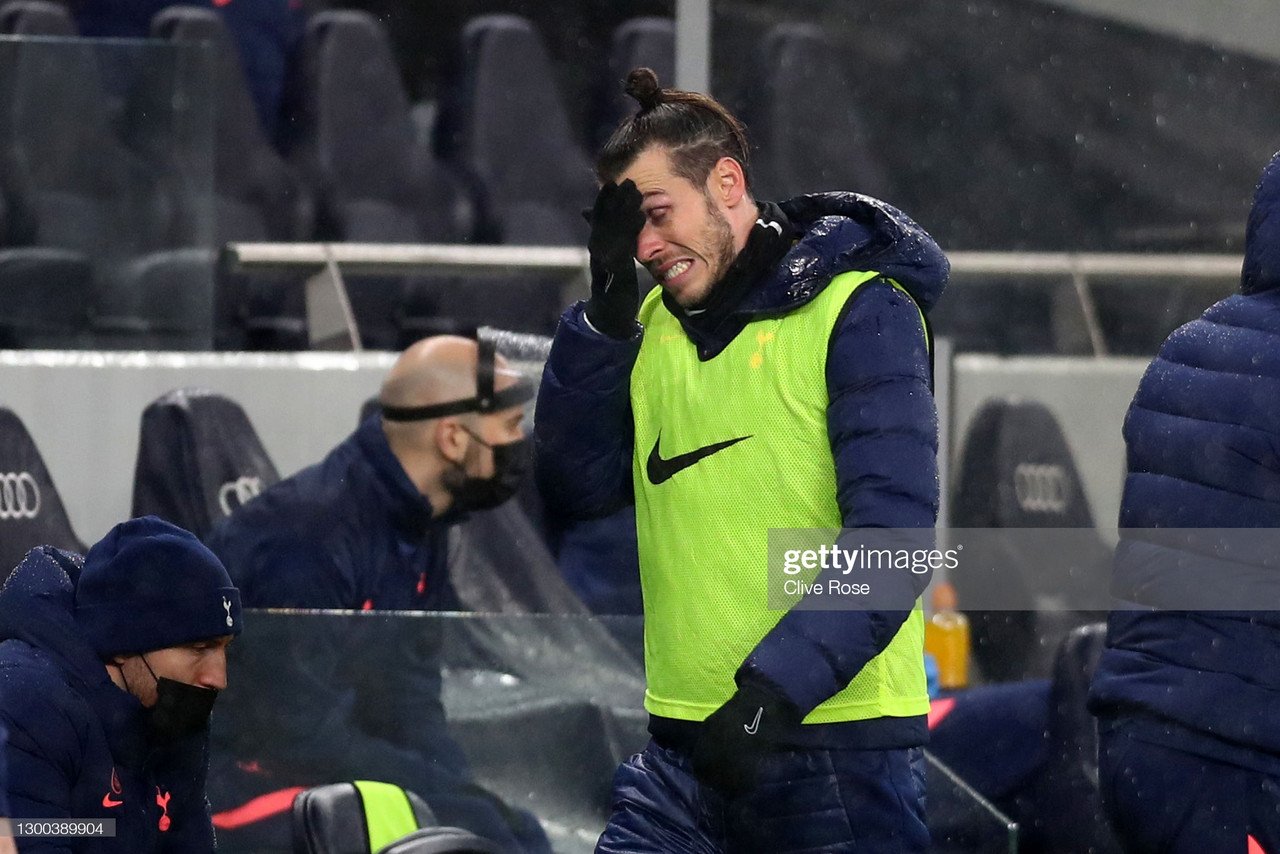 In the summer, Tottenham Hotspur made the decision to resign Gareth Bale after he left the club in 2013 for Real Madrid. The signing gave a real sense of hope for the club, a serial winner coming back to the club he loves to win trophies.
It was set in the stars, nothing felt like it could go wrong for the Wales star, but everything has.
During his team at Madrid, Bale featured 251 times for the Spanish giants, scoring 105 goals and assisting 68 goals in that time. He hit his peak and ran with it during his time in Spain. Bale won 16 trophies, including winning the UEFA Champions League three times in a row.
He won everything possible so his return to London suggested he could help his old side win a trophy for the first time since they won a trophy a year after the Welshman first joined the club.
The right winger has struggled since his return, making 15 appearances and scoring four times. He has only played the full 90 minutes once. He has struggled through injury and lack of match fitness because of this he has failed to break into Jose Mourinho's regular starting line-up.
Despite his lack of game time, Bale is the only player to score in all four competitions this season.
But where has it gone wrong for him. Towards the end of his time in Madrid, Bale started falling out of favour. His fallout with Zinedine Zidane resulted in the player not getting game time, he spent all his time on the bench.
"It is great to be back here at the club where I made my name."
There was a lot of reports he preferred playing Golf to playing football. It did not help his case when he played for his national team and held up a fan made sign saying 'Wales, Golf, Madrid. In that order.'
The signs all pointed to his fallout with Zidane being the fault for his lack of game time. But has his behaviour in London suggested it wasn't all on the manager?
Bale appears to be enjoying his time on the bench. He is not making an impact when he comes off the bench nor making an impact when he starts games.
When he is a substitute, he isn't warming up on the side of the pitch and fails to provide much reason why he should be brought onto the field. Even when he could be the difference, Mourinho brings someone else onto the pitch instead.
There are many more things Bale could be doing to find a way into the team regularly, but he always seems to be off the mark.
With 18 months left on his contract in Spain, he is set to return at the end of the season with his season long loan expiring.
Tottenham will have to make a decision in the coming months whether to extend his loan but something will have to dramatically change for Spurs to even consider paying his wages for another year.