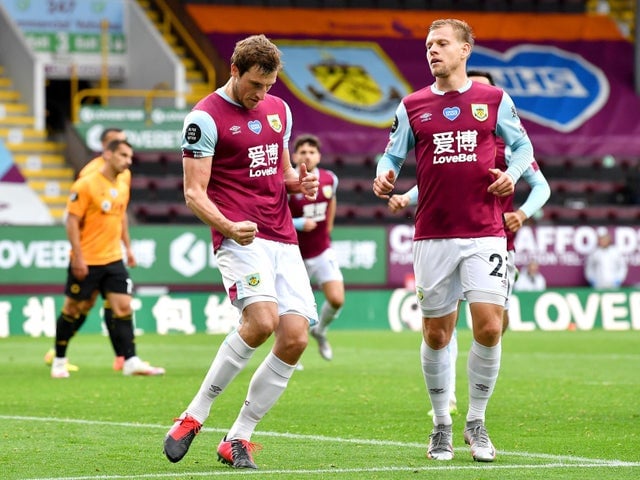 Having not won in their last four games in all competitions, Burnley are currently well out of form. They've managed just one goal in these four games, and so scoring goals is definitely a problem that needs addressing- but have they got their tactics right?
Sean Dyche's squad has been plagued with injuries since the start of the season, which has certainly had an unwanted impact. This has lead to various changes in formation and personnel, but from a tactical point of view not much has changed.
Since returning to the Premier League in the 2016/17 season, Burnley's playing style has for the most part been consistent- concentrating on remaining tight at the back, while allowing strikers Chris Wood and Ashley Barnes to do their dirty work up front.
Despite not having a reputation for expansive, attacking football, the Clarets are more than capable of being tidy in possession, and are usually able to get deliveries into the box with devastating effect. Dyche's ever faithful 4-4-2 has been Burnley's formation for the majority of the past seasons, and for the most part it's proven effective.
In recent weeks though, Burnley have had to swap out players from its strongest 11 due to injury -- but there has been no apparent change in tactics, with the players coming in expected to stick to the roles given to them. It can be argued this reliance on a 'tried and tested' method could be a major factor in Burnley's slump in form, as players have struggled for varying reasons.
While some of the stronger players remain sidelined, a short term solution could be to make small adaption to tactics. The main issues have been in attack, and so changes here make the most sense. With Crystal Palace this weekend's opponents, Burnley can expect a physical battle up front.
A change in formation could be the answer, with a 4-2-2-2 out of possession. The idea behind the 4-2-2-2 is to cover all areas of the pitch, with the two central holding midfielders providing cover for the back four, with the second line of midfield helping to put pressure on the ball. This also means that there are two strikers up front for the chance of a counter attack.
In possession Burnley could employ a 4-3-3, giving the midfield an option to join in attack. Fans have often called for players like Ashley Westwood and Dale Stephens to offer more going forward, and this formation could help them achieve this. The narrow front three means tricky wingers like Dwight McNeil are able to run at central defenders, something Crystal Palace often struggled with this season.
This is just a short term solution for Burnley to attempt to improve their form in front of goal, but it is likely that while star players are injured there won't be as much potency for the remainder of the season.