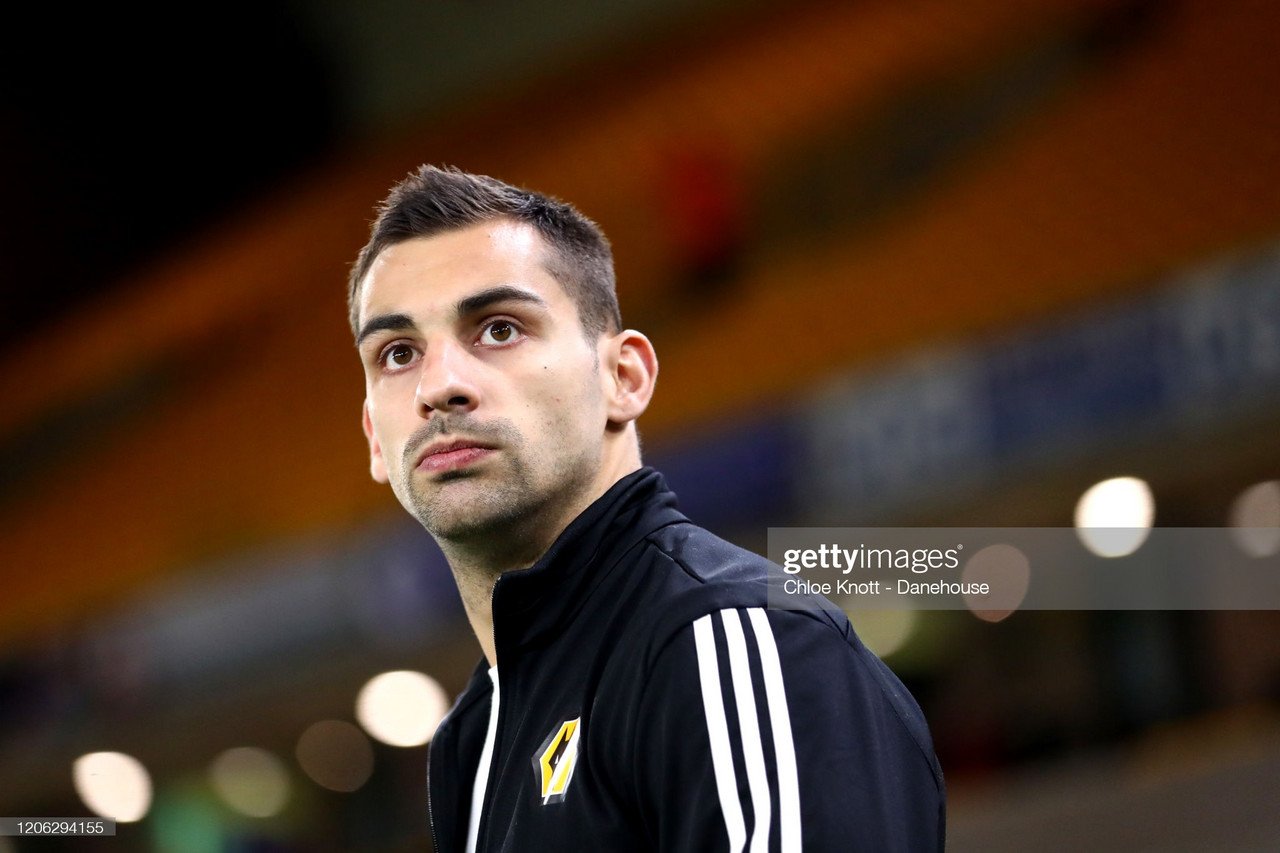 Wolverhampton Wanderers' instrumental full-back Jonny Castro Otto has today signed a four-year deal, committing his long-term future to the established Premier Division club.
With his contract now expiring in 2025, Jonny can continue to provide quality and versatility as he thrives as one of the sides most popular figures.
The 26-year-old Spaniard has been agonisingly side-lined since last August, after suffering a harrowing anterior cruciate ligament injury against Olympiakos FC in the Europa League.
Jonny has enjoyed a magnificent week from a personal standpoint, after penning the new deal and making his first appearance of the season in the goalless draw against Leicester City.
Since his arrival from prominent Spanish club Atletico Madrid in the summer of 2018, Jonny excelled in English football and has accumulated 88 appearances for Nuno Espirito Santo's side, scoring three goals in the process.
The news will provide refreshing optimism for Wolves fans after a challenging period of football for the club, where numerous obstacles have consequentially obstructed seasonal progress.
A profound message from the fan-favourite
Speaking to WolvesTV, Jonny expressed his delight at the new deal, and evidenced the determination that had lauded the praise across his tenure at the club.
"I am very happy to give everything back to the pack. To the doctors, staff, my teammates, family and friends, and to all of you, the supporters, thank you very much.
"The hard work continues. And now I am pleased to announce that it will continue for longer.
"I have signed a new contract until 2025. So I want to thank all of you, because you are part of this."
The warmth and sincerity exhibited from the individual epitomises the traits and attributes required to excel under the tutelage of Espirito Santo.
Jonny continued, "I am very happy here, I feel at home. I hope we will see each other on the pitch soon."
A unique and consummate professional
Jonny's influential involvement for his side has provided a dynamic presence on the pitch that has been utilised by Espirito Santo's system to great effect, with a diverse mixture of defensive solidarity and instinctive attacking ventures complimenting his consistency on the pitch.
The Spain international is relatively small in stature – standing at 5ft 7in – but certainly has no qualms over bringing fierce tenacity and drive to aid his team's pursuits across multiple competitions.
Jonny is by no means prolific when it comes to direct goal contributions – he has never scored more than twice in a league season - but his innate ability to excel in effectively building offensive movements from the left flank has provided many triumphant moments for The Wanderers.
The talismanic Raul Jimenez has undoubtedly been a key reason for Wolves' struggles this season, with the lack of an established central forward detrimentally affecting the elusive fight for a second attempt for continental silverware since the return to England's top division in 2018.
But Jonny's absence down the left has equally taken its toll on Espirito Santo's side, and as a return to action has now been presented, the imperative need will be to gradually reintroduce the distinguished player in hopes that he can contribute to a lift in fortunes for the club.