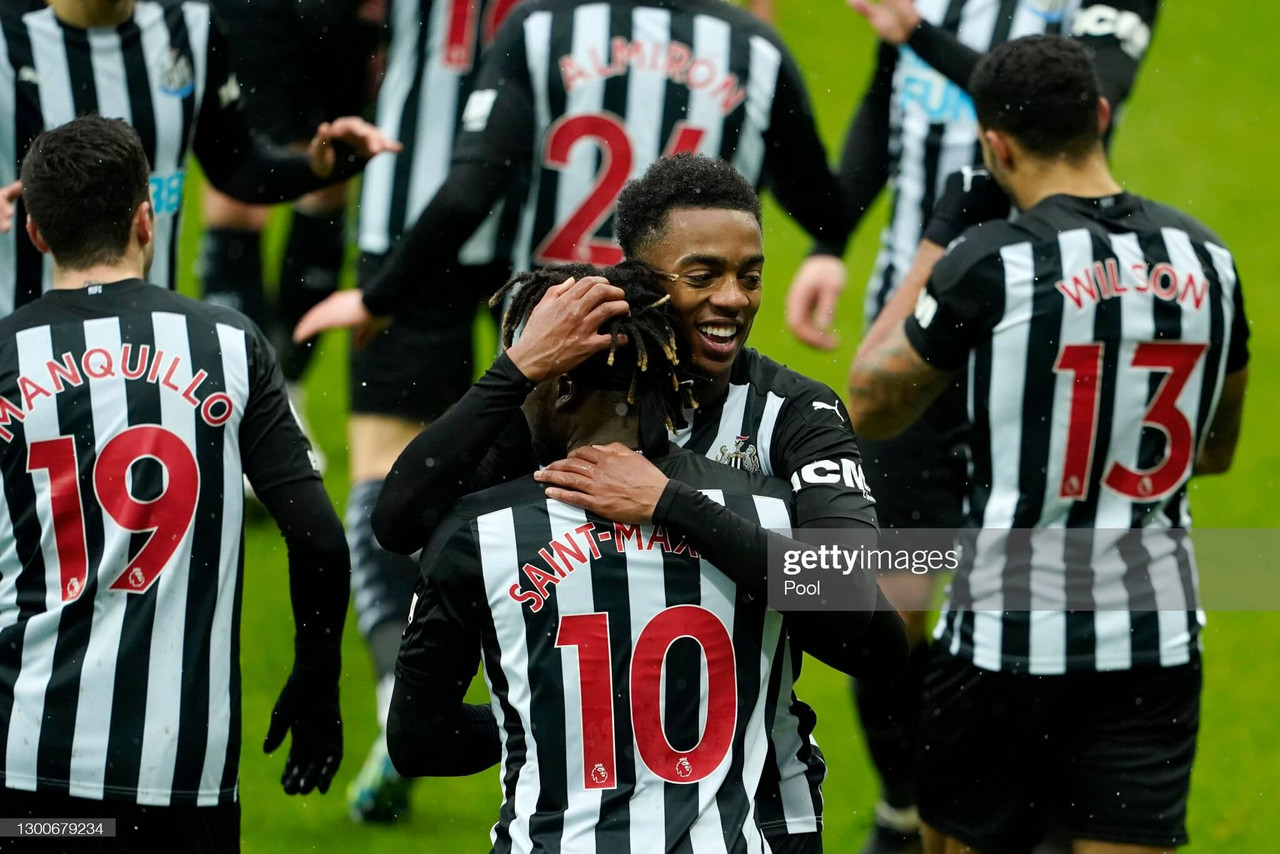 On loan Newcastle United midfielder Joe Willock had a dream debut against Southampton last weekend as he scored the opener in a thrilling 3-2 win for the Magpies at St James' Park.
Willock joined from Arsenal in the closing stages of transfer deadline day at the end of January and made an instant impact against the Saints, the same side he scored his only other Premier League goal against in the summer of 2020.
The 21-year-old will be hoping to use his loan spell on Tyneside as the catalyst to really kick-start his career and become a regular in the English top-flight, but from Newcastle's point of view his signing is a real positive and the England under-21 international brings something that they have been lacking for a number of years.
What Willock brings
Toon fans saw the quality and energy that Willock will bring to their team on Saturday afternoon and the box-to-box style of play that was highlighted upon his signing was clearly evident throughout the game, particularly in the first half which saw the Magpies produce some of their best football of the season.
Supporters had been crying out for a player like this for a number of years as it is something that they haven't really seen for a number of years.
Willock certainly wasn't afraid to progress up the pitch and bring the ball forwards, a similar style of play to that of former midfielder Georginio Wijnaldum who departed in 2016.
There can be no escaping from the fact that the Newcastle team from that season should never have been relegated from the top flight with the quality of player they had at their disposal but Wijnaldum was a real bright spark in an otherwise dismal campaign.
How Willock compares to Wijnaldum
Joe Willock has an eye for goal and that's something that now Liverpool man Wijnaldum certainly had during his time at St James' Park.
The Dutchman has perhaps become more defensive minded since moving to Anfield with goals coming at a less frequent rate than what they were under Steve McLaren and then briefly Rafa Benitez before Wijnaldum moved onto pastures new and won the Champions League and Premier League under Jürgen Klopp.
It's not just goals that Willock can bring to Newcastle though as he also wants to create chances, just like Wijnaldum did. No doubt Newcastle fans will be hoping that their new man can perform away from home and not just at St James' where Wijnaldum scored all of his goals for the club.
Willock will also give Newcastle that extra bit of pace in midfield, much like Wijnaldum. Along with Miguel Almiron in the centre of the park, there is potential for the Magpies' midfield to cause a lot more issues to opposing defences.