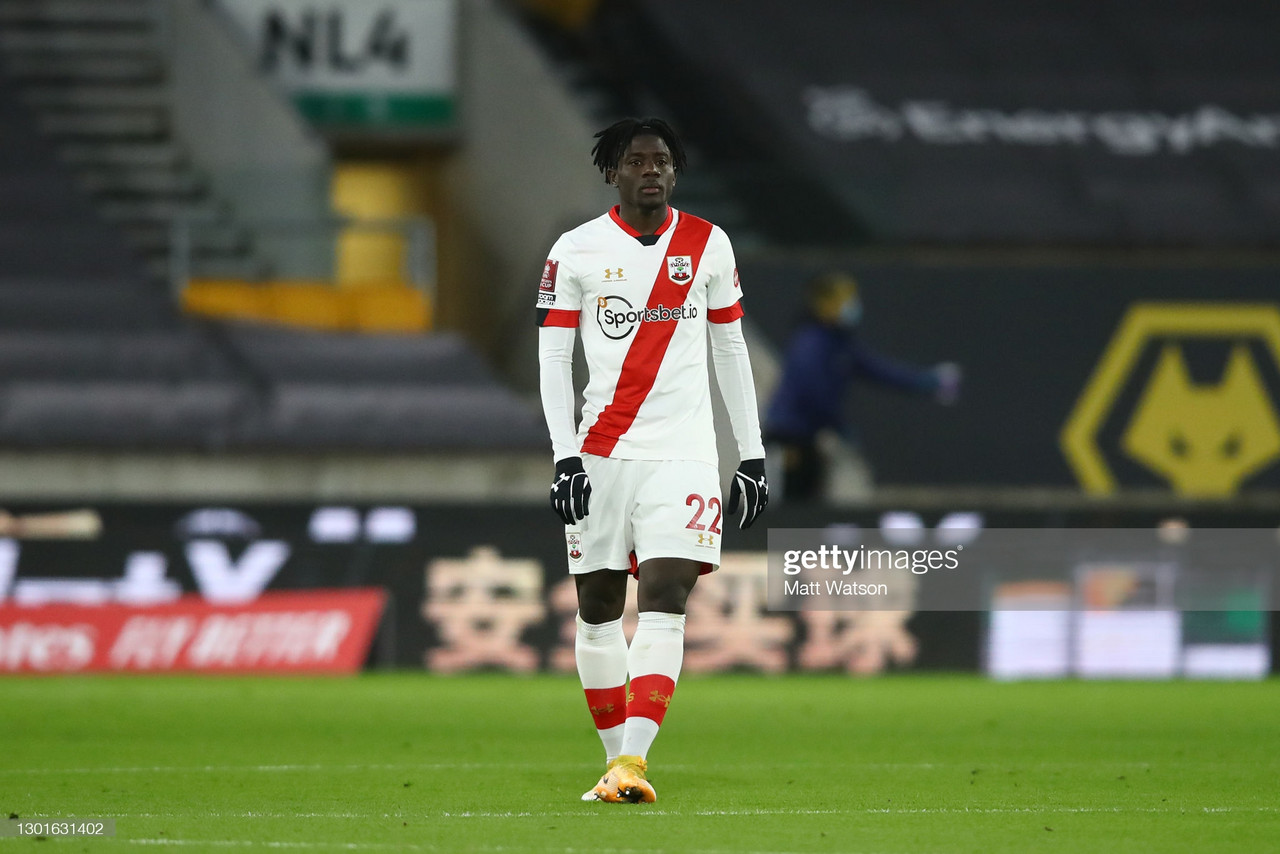 Mohammad Salisu was bought in by Southampton during the 2020 summer transfer window from Real Valladolid for £10.9m
Six months later and he still hadn't made his debut due to injury, fitness concerns and his manager easing him into Premier League life at 21.
However, by the time the beginning of February came around Salisu was primed to make his debut against Wolves in the FA Cup Fourth Round.
Saints won 2-0 with Salisu slotting in at the back marking his debut with a solid performance and a clean sheet to his name.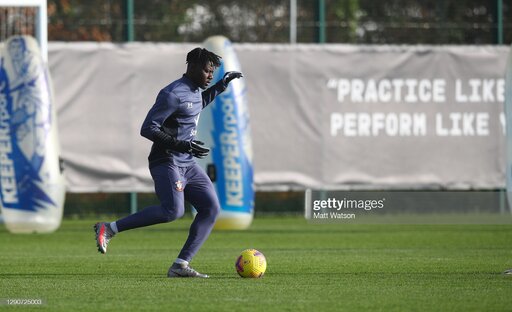 The Ghanaians performance catching the eye of fans and his manager who was pleased with his debut, but insisted the centre-back is " definitely a player for the future."
Salisu formed his inaugural Saints centre-back pairing with Jan Bednarek following his long wait for a start in a Saints shirt.
Speaking after his sides FA Cup victory Hasenhuttl said: "It was a very long wait for his debut. It's not so easy to immediately find the game.
"He had not a lot of chances to train and then to step up immediately and play a good game is very good for him. This is the start."
At the age of 21 the former La Liga defender is very much at the start of his playing career and his current boss doesn't underestimate his future on the South Coast.
The Austrian added: "He is definitely a player that can help us in the future and that is the reason why we signed him.
"What is important is he understands immediately what we are and I felt comfortable
"The more we work, the easier it is for him to do the job. He is quick, he is strong, he has a good body, so he's definitely a player for the future."
Following the six month wait for his first start, the Saints boss was asked if he was apprehensive ahead of Salisu's debut.
He said: "No, definitely not.
"This guy has quality and is convinced about what he is doing and he was not a little bit nervous I think."
Prior to his arrival in England, Salisu featured 31 times for La Liga outfit Real Valladolid and impressed as one of Europe's talented, young centre-backs leading to his transfer to England.
That was his breakthrough season in Spain and no doubt he will be hoping the rest of this current campaign will be his big break in the Premier League.
With Southampton's recent slump in form, including some heavy defeats, that may just set up the chance for Salisu to get a decent run in the team.
Had Saints kept up their form from earlier in the season it's likely that wouldn't have been the case, but with performances in decline (particularly at the back) the young centre-back may just get his chance for consistent - perhaps earlier than even Ralph had been expecting.