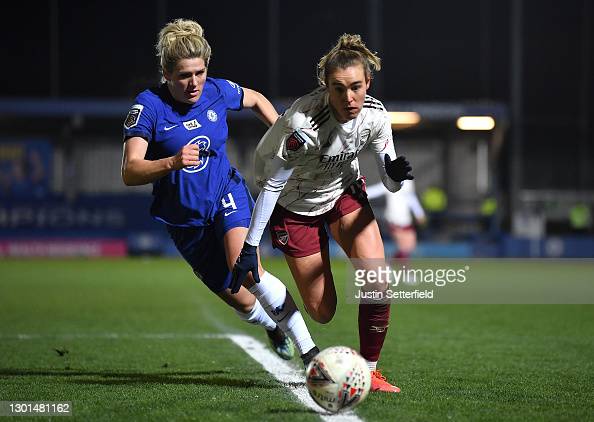 Arsenal's latest defeat against Chelsea wraps up their seventh unsuccessful attempt to win against Manchester City, Manchester United and Chelsea this season in all competitions.
As we've seen in the past couple of season, Joe Montemurro is a manager who sticks to his philosophy and style of play no matter the opponent or the scoreline at half-time.
When asked after the London Derby how 'easy' it might be to play against a team like Arsenal given their stamped style of play, Emma Hayes prided herself in being a manager who doesn't entertain brands of football or style.
"I believe in winning football, and winning football matches and I'll do whatever it takes to win football matches," Hayes said.
Is this what's missing for the Gunners?
During these must win matches for Montemurro's side, you often see them playing as if they aren't down 2-0 down with 20 minutes left in the match as they found themselves against the Blues on Sunday.
Instead of putting the ball in the final third looking for goals, they insist on keeping the play in their final third passing the ball between their keeper and centre backs.
Let's have a look at moments where Arsenal have potential to exploit space and be daring in moving the ball forward, but instead were content in moving the ball backwards inviting Chelsea's aggressive high press.
Certainly, there is nothing wrong with moving the ball around, keeping possession and looking for the perfect opening to attack on goal. It's been successful with the likes of Barcelona, but Arsenal lack the aggressiveness and creativity to exploit those spaces left behind by their ball movement.
Hayes introduced six changes to her starting XI that lost against Brighton & Hove Albion. Chelsea started with a 4-2-3-1 formation with Pernille Harder playing in that central no.10 role behind Sam Kerr and beside Fran Kirby and JI So-yun.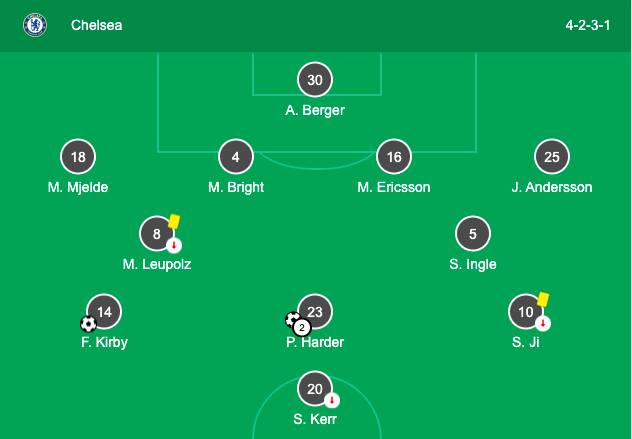 Arsenal went with their classic 4-3-3 formation with Lisa Evans, Vivianne Miedema and Beth Mead leading up front. With the absence of Kim Little and Jordan Nobbs, Danielle Van de Donk and Jill Roord starting in the middle three in front of Lia Wälti.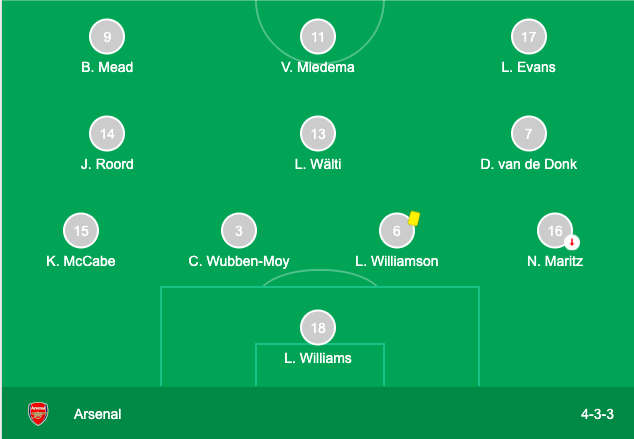 Though Chelsea do benefit from possession as well, their motives are always to go forward as fast as they can especially try to get the ball up to Kirby, Kerr and England who have pace and power to either drive or hold the ball.
The Gunners enjoyed 63% possession, but had just 7 shots compared to Chelsea's 10. Arsenal managed almost twice as more passes than the Blues, but still lost 3-0.
Chelsea's second goal was finished in just nine touches on the ball from a throw in.
Arsenal struggled to be lethal in the middle and final third against both Manchester City and Chelsea with slow decision making and have a reservation about making quick passes through channels and switching play, which is what will be focus the of this analysis.
Chelsea were double teaming Miedema up top and were putting two defenders on any Arsenal player who was in and around the penalty box.
Instead of playing this press to their advantage, Arsenal were trying to force balls in behind Millie Bright and Magdalena Eriksson.
Here we have two examples of almost the same exact play being forced and unsuccessful rather than using the space opened up by Miedema dragging out players.
Beth Mead (circled in white) is attempting to play the ball to Miedema (circled in orange) in behind Bright and Eriksson.
All images from the FA Player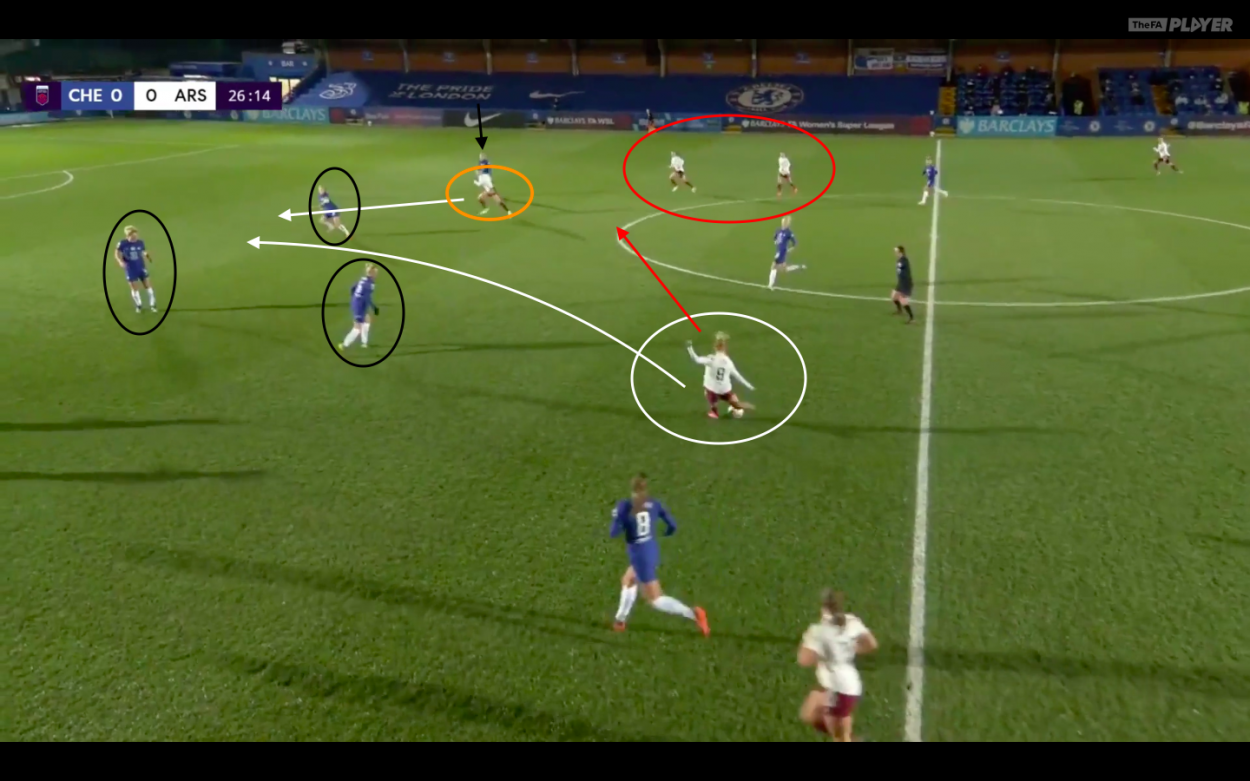 Jonna Andersson, who is behind Miedema, is being dragged out with the run. We see Lisa Evans and Lia Wälti (circled in red) running into the spaces left behind.
Here's another example of a similar play.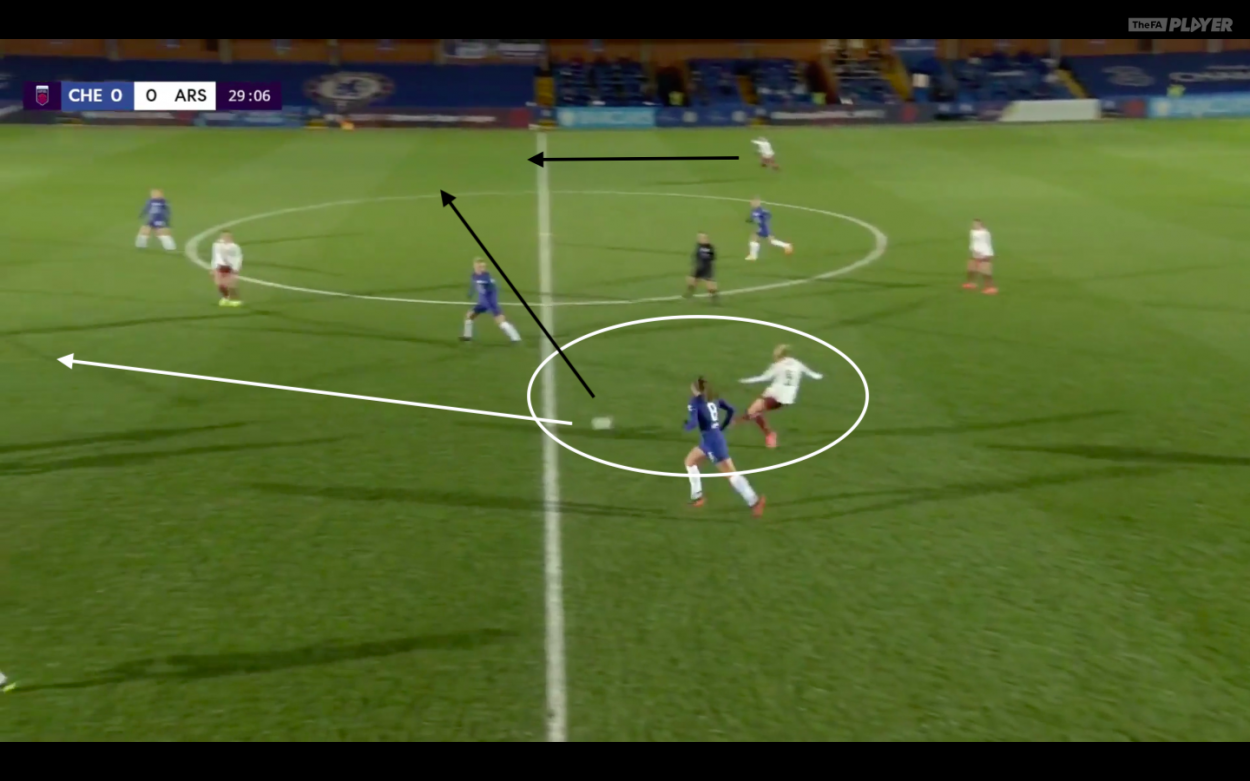 Evans moved more central and dragged the Chelsea player with her leaving space for right-back Noelle Maritz to run onto.
And again Arsenal try to thread that ball through to a double-teamed Miedema instead of opening play and exploiting the spaces left open on the wings.
Here is one time where a change of play was efficient and Arsenal were able to briefly find space in the final third.
Lotte Wubben-Moy switches the point of attack out to Maritz on the wing. Again, Evans moves centrally and drags that defender with her to leave plenty of space for Maritz.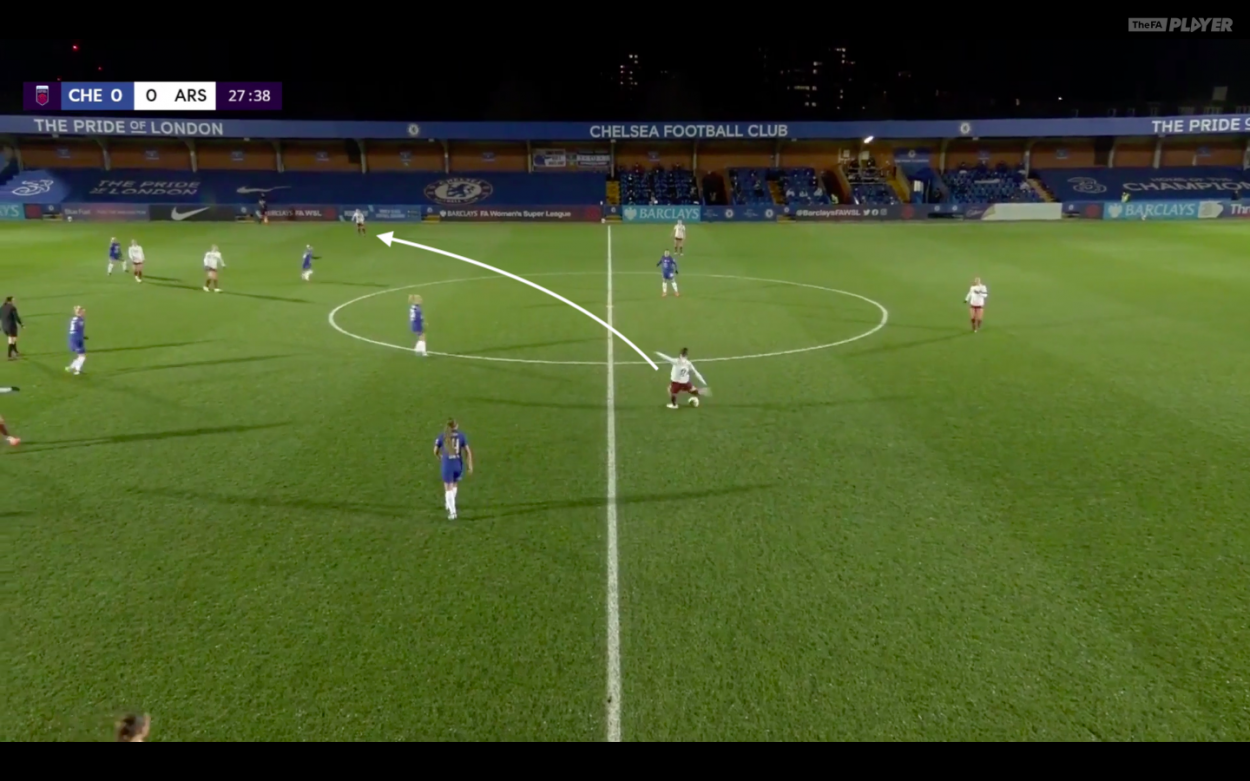 The defender that was with Evans goes out to defend Maritz, who brilliantly gives a one touch pass to Evans into space (circled in white below), where the Scottish international can either carry the ball inside or curl a cross into the box.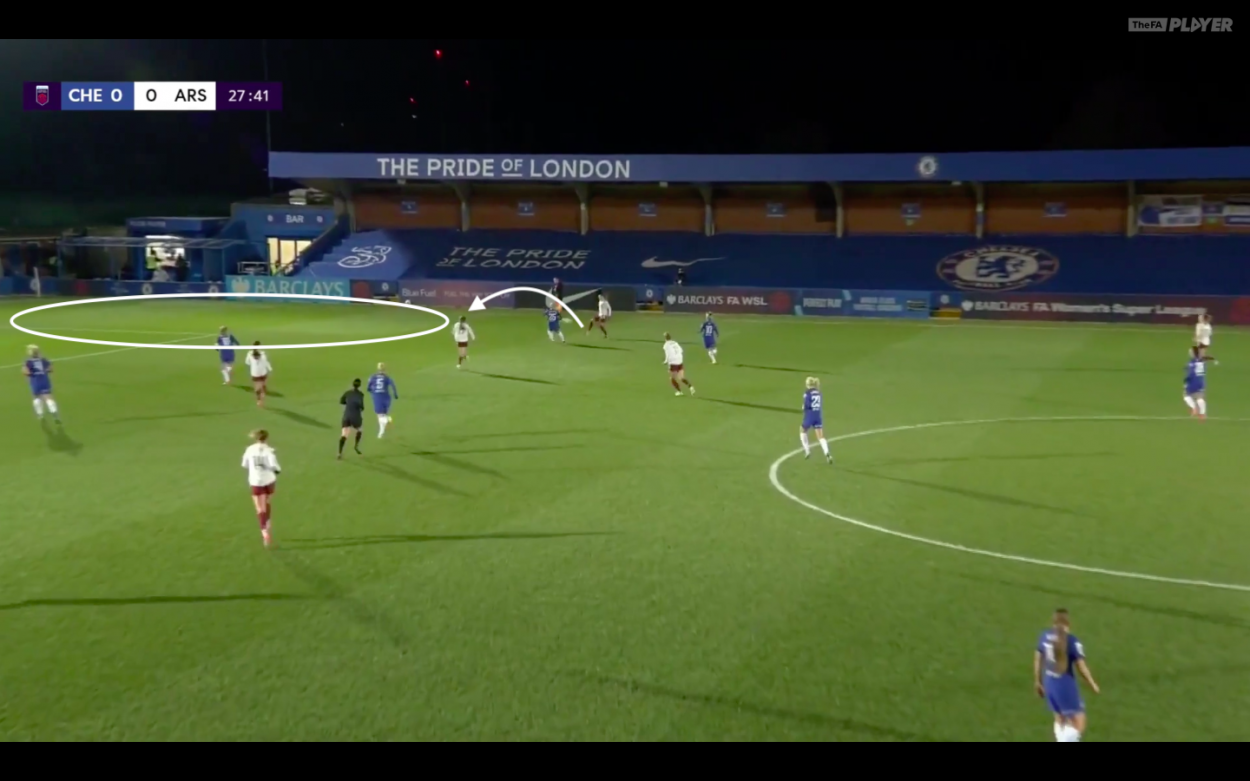 More often than not, the ball was forced through and won back by the solid Chelsea defence.
Arsenal were short of creativity and intelligence to exploit a smarter game plan than they had in mind.
Emphasis on attacking power
Montemurro expressed after the match that his side did not play poorly and there is a collective agreement in that. But they did not play with enough aggressiveness, with enough acceleration and attacking quickness to be anywhere near efficient against the Chelsea defence. We also saw this against Manchester City and Manchester United.
What Arsenal lack isn't talent nor style, but the effectiveness and will to stray away from the stern plan to do whatever it takes to get goals and get back into a match when they're down.
You don't notice it when Miedema has four goals in the afternoon already, but it's apparent in the games that matter.