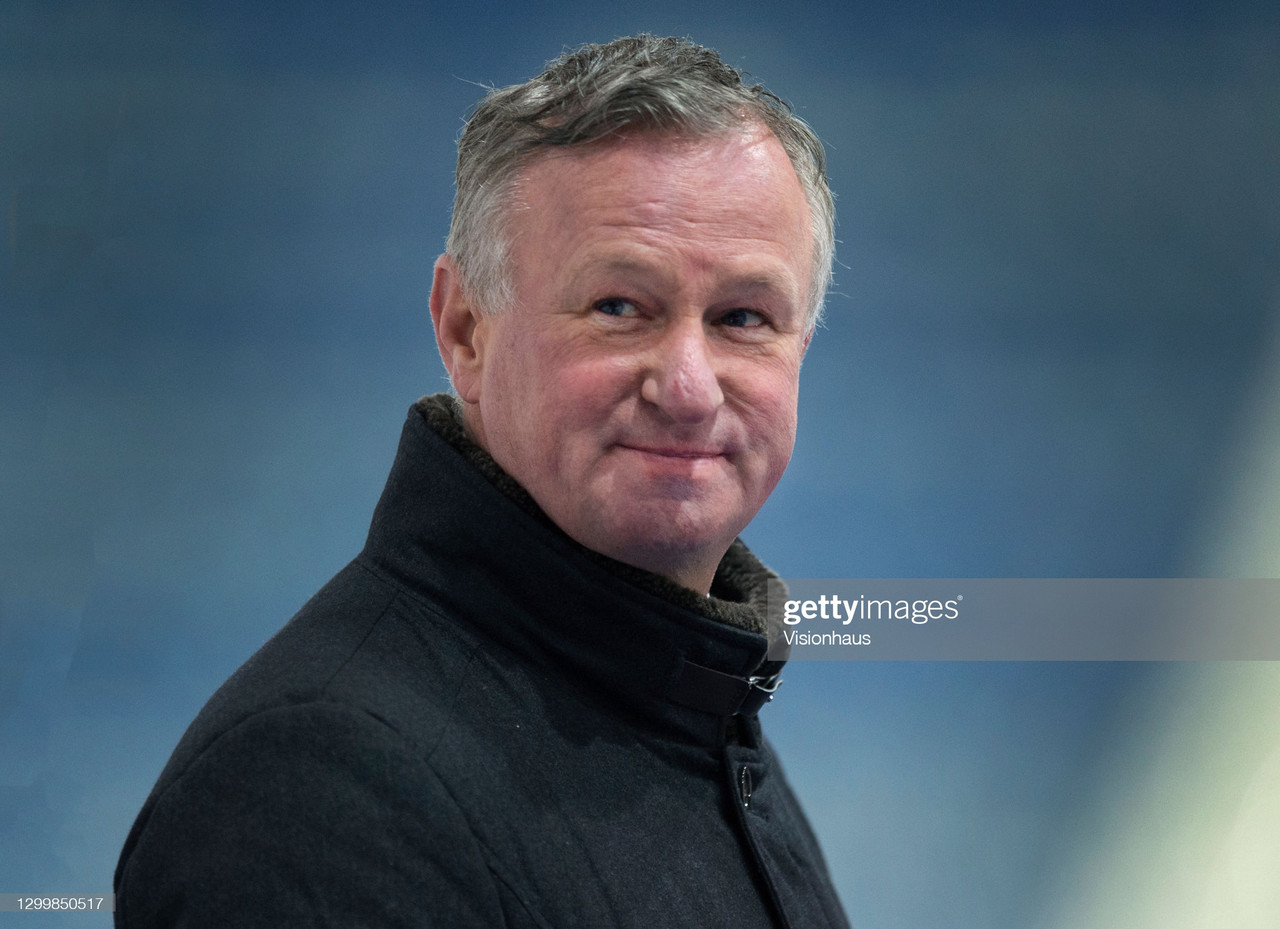 Following the news that club captain Ryan Shawcross will depart the club to join Inter Miami, Stoke City manager Michael O'Neill admitted that the defender will be remembered for the contributions that he made in his 14-year spell at the Potters.
The 33-year-old joined Stoke from Manchester United back in 2007 and since then has made 453 appearances for the club.
He was a present force through Stoke's very successful ten-year spell in the Premier League while also helping the club to reach a FA Cup final as well as being a regular feature of the team that played in the Europa League 2011/12 campaign.
When speaking on the former England international, O'Neill said: "There will be something tomorrow in terms of a presentation to mark the end of Ryan's career here at Stoke which has been phenomenal.
"I think he (has played) just under 500 games for the club in all competitions. It is an amazing career particularly in the modern game for players to have that level of devotion and to spend that with one club.
"It is sad when it end and the frustration for me is that I probably have not seen the best of Ryan because of injury and I think that is the frustration that he has had in this period as well.
"But equally, I think it is a time to recognise the career that he has had at the club and he is getting a brilliant opportunity and it has come at a brilliant time in his career."
The former Northern Ireland boss continued: "I think the idea of Ryan playing for another club out of Stoke City and England would be very difficult and is an amazing opportunity that he is very excited about.
"Rightly people will always remember Ryan for his contributions to Stoke City, for the number of games he has played in the Premier League, a period which was a hugely successful time for the club and the frustrations of the last 18 months do not define the career that he has had."
On injuries of Collins and Fox
When providing an update on the length of injury for Nathan Collins who was stretchered off on the road to Norwich City last weekend, O'Neill revealed that the youngster is likely to be ruled out for the remainder of the season which he admitted will be a huge blow to the squad.
"My understanding of it is that Nathan will likely have to undergo a small surgery and it is unlikely that he will be available for the rest of the season.
"It is a huge blow because Nathan was playing in a back four as a right-back, but he also played for us in a back three as a right side centre back so it is like losing two players."
In other injury news, full-back Morgan Fox it was acknowledged by O'Neill would be out for a couple of weeks with a hamstring strain.
"It is not the hamstring that he previously did, it is not a reoccurrence of that injury which if there is a positive to take from it that would be it.
"But it is an injury on the other side and it will keep him out for a number of weeks. It is a bit early to find out exactly, but it is a significant tear on the hamstring and he is not going to be available in the near future."
On Potters lack of goals
Despite having the third most amount of clean sheets in the Championship with 14, they have struggled to recently find the back of the net as they have only netted four times in the last five games.
When speaking on the Potters current struggle in front of goal, he said: "There is no secret, goals are not coming that easy for us at this minute in time. I think we have a lot of play and at times we need to improve that quality of play in the final third.
"A lot of what we are doing as a team is very good. We have got a very high number of clean sheets. I think a lot of our play has been good in terms of control that we have had in a lot of the games.
"But probably that final bit has been the difference in us drawing too many games and not winning enough and that is something that we continue to improve on."
He continued: "It will be a difficult game tomorrow and we have to make sure that when we are dominant as I expect us to be in the game that we turn out in the goals."
On the hope of McClean returning to form
Finally, with James McClean's recent bad form in mind, O'Neill said that he is looking for the winger to return to the sort of form that he was in after lockdown last season.
The 31-year-old has so far this campaign played 22 league games in which he has only netted twice and assisted three goals.
When commenting on the Republic of Ireland international, O'Neill said that he needs to find the quality that he knows that the winger possesses.
"James has to get his focus and he needs to do his talking on the pitch and make sure we get the best out of James.
"When he has been at his best, I look back at his form last season after lockdown, we were getting a very good version of James and at times this season, we have had that version as well.
"Going forward that is the version that we want to see between now and the end of the season."
O'Neill added: "I just think at times in games his overall play has not been where we know it is capable at being at. I think he just needs to find that little bit of quality again in his play and have a good end of the season."