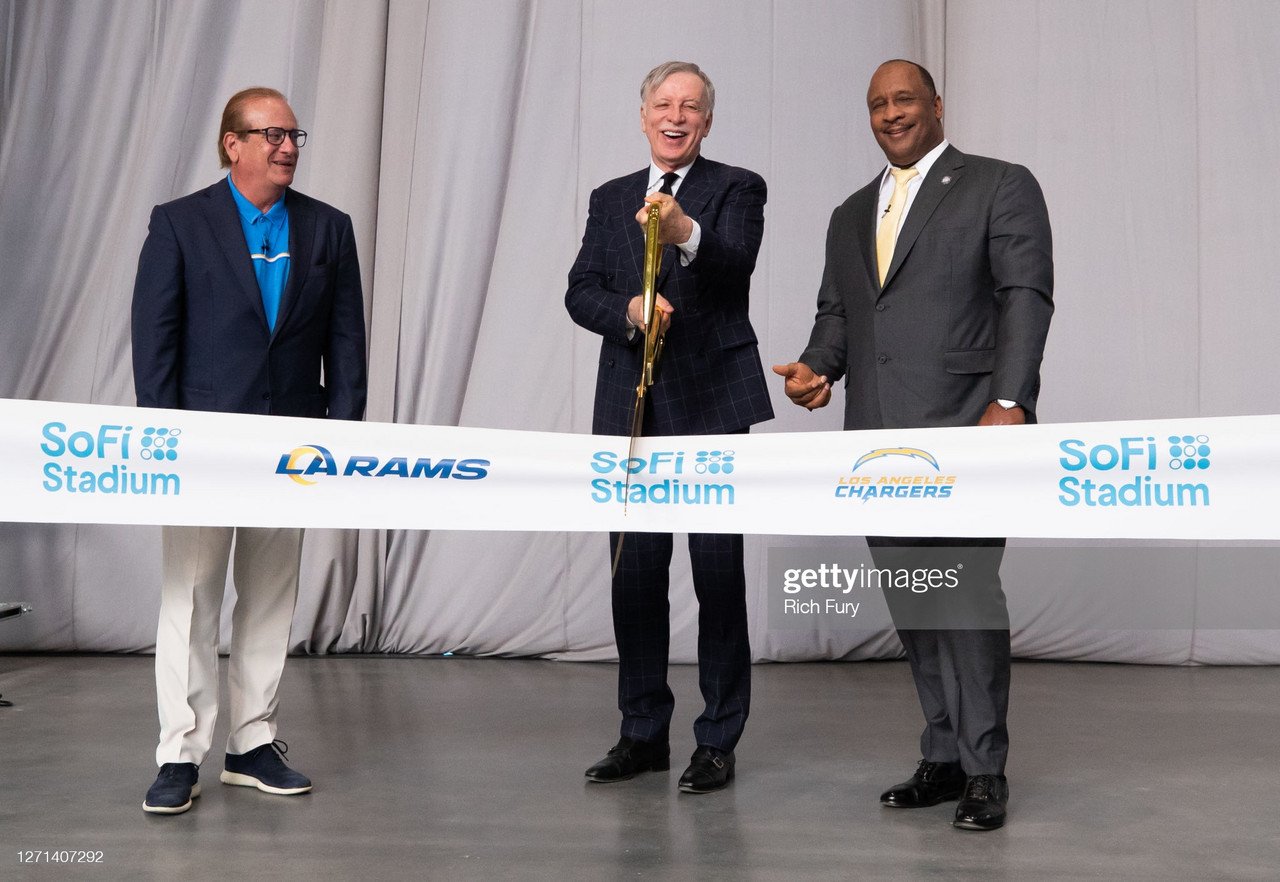 Mikel Arteta improving his Arsenal squad in the summer could be in jeopardy after Stan Kroenke reportedly made a loss of $1.4billion over the previous 12 months.
The impact of COVID-19 has hit millions of people, but Kroenke has put his money elsewhere, otherwise known as his favoured asset, the LA Rams.
The money maker
The brand-new 300-acre, 70,000 capacity Sofi Stadium has been under construction since 2016 and at a whopping price of $5billion, the sports venue is the most expensive in the United States of America.
When the American billionaire borrowed £120million in January for the best interest of Arsenal, it was in fact a case of the Gunners coming second best after the influx of money into the new NFL stadium, which will host the 2022 Super Bowl.
Arsenal are likely to suffer in terms of improving their player recruitment in the summer due to the decrease of revenue from $8.5billion to $8.3billion of their villain owner.
It is no surprise that the LA Rams in 2020 are charging $337 per ticket, compare this to 2012 when it was just $133. Kroenke has been hit in the pocket which will subsequently affect Arsenal on the pitch.
As of June 2020, the Arsenal Supporters' Trust revealed the club was in £144million worth of debt to bondholders. The debt was paid off but was replaced with another loan which was taken out by Kroenke Sports & Entertainment.
The Gunners have recently saw a huge decrease on the wage bill after the outgoings in the January transfer window. With: Mesut Ozil, Shkodran Mustafi and Sad Kolasinac leaving the club, the London side are saving £540,000 per week.
It is easy to get caught up in the transfer hype and suggest all this money is going to be used on buying new players. Incorrect. Arsenal are Stan Kroenke's cash cow, a business which makes his wallet bigger due to the clubs' magnificent commercial values and the size of the club.
In 2019, this was Arsenal's valuation breakdown: value $2.3billion, revenue $520million. The total operating income was $102million.
It's important to remember we have been amid a global pandemic, the whole world are making losses in the financial industry but the businessman must improve Arsenal Football Club.
On the pitch has been a disaster at times this season, statistically making it the worst season since 1974. It has been a long time coming but Arsenal's bad decisions in the boardroom are now being resonated on the pitch.
The hope of European football next season hangs in the balance, it could get messy if the KSE miss out on their European football money heading into the new season. An income they have been receiving since the mid 1990's.