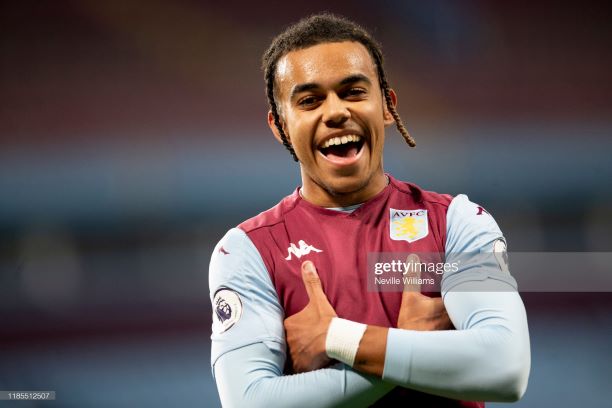 Aston Villa and Republic of Ireland starlet Tyreik Wright is the latest professional footballer to suffer racial abuse on Instagram.
The abuse came from an anonymous account on Tuesday evening, with the owner of the account claiming to be just 14 years old. The disgusting abuse is sadly becoming increasingly common in the world of football once again, with the number of cases taking a shocking increase in the last 18 months.
Aston Villa have issued a statement today saying they have reported the incident to the police and will be supporting Wright in any way that he needs.
The more things change, the more they stay the same
Wright, a 19-year-old winger currently on loan at League 2 outfit Walsall, is the latest in a long line of athletes to fall victim to this sickening form of abuse.
Over the past 18 months, Chelsea's Tammy Abraham, Manchester United trio Anthony Martial, Marcus Rashford and Axel Tuanzebe as well as siblings Reece and Lauren James among others have been racially abused online. All English clubs recently penned an open letter to Twitter and Facebook demanding action on the abuse, saying that their "inaction has created the belief in the minds of anonymous perpetrators that they are beyond reach."
Premier League and EFL clubs have also been largely united in the gesture of taking the knee since English football restarted in June, but some clubs believe that the gesture is losing its effect and does not do anything to fix the issue.
Falling on deaf ears
So, what is being done to fix the issue?
In short, not a lot. While the government has vowed to enact new laws to crack down on abuse as well as threatening social media companies with massive fines, the sad reality is that very little action is being taken by the companies themselves.
Twitter and Facebook have promised to toughen their regulations on racism and most accounts found to be racially abusive have been permanently banned. However, the banning process is very slow. The account that directed the abuse towards Tyreik Wright for instance is still up almost 24 hours after it was reported. Additionally, the tougher regulations are yet to be seen as the abuser of Swansea City's Yan Dhanda only received a short ban on sending messages on Instagram.
However, most damningly, both Twitter and Facebook have outright refused to tackle what many see to be the core issue that enables many of these perpetrators: anonymity. The two companies have called the issue of anonymity a red line that they are not willing to cross. This leaves the door open for increasingly high numbers of anonymous accounts to continue abusing anyone they please without being held to account.
With the government not set to debate the Online Harms Bill in Parliament for months and social media companies sitting on their hands, there is no telling when the likes of Tyreik Wright will receive any sort of protection.