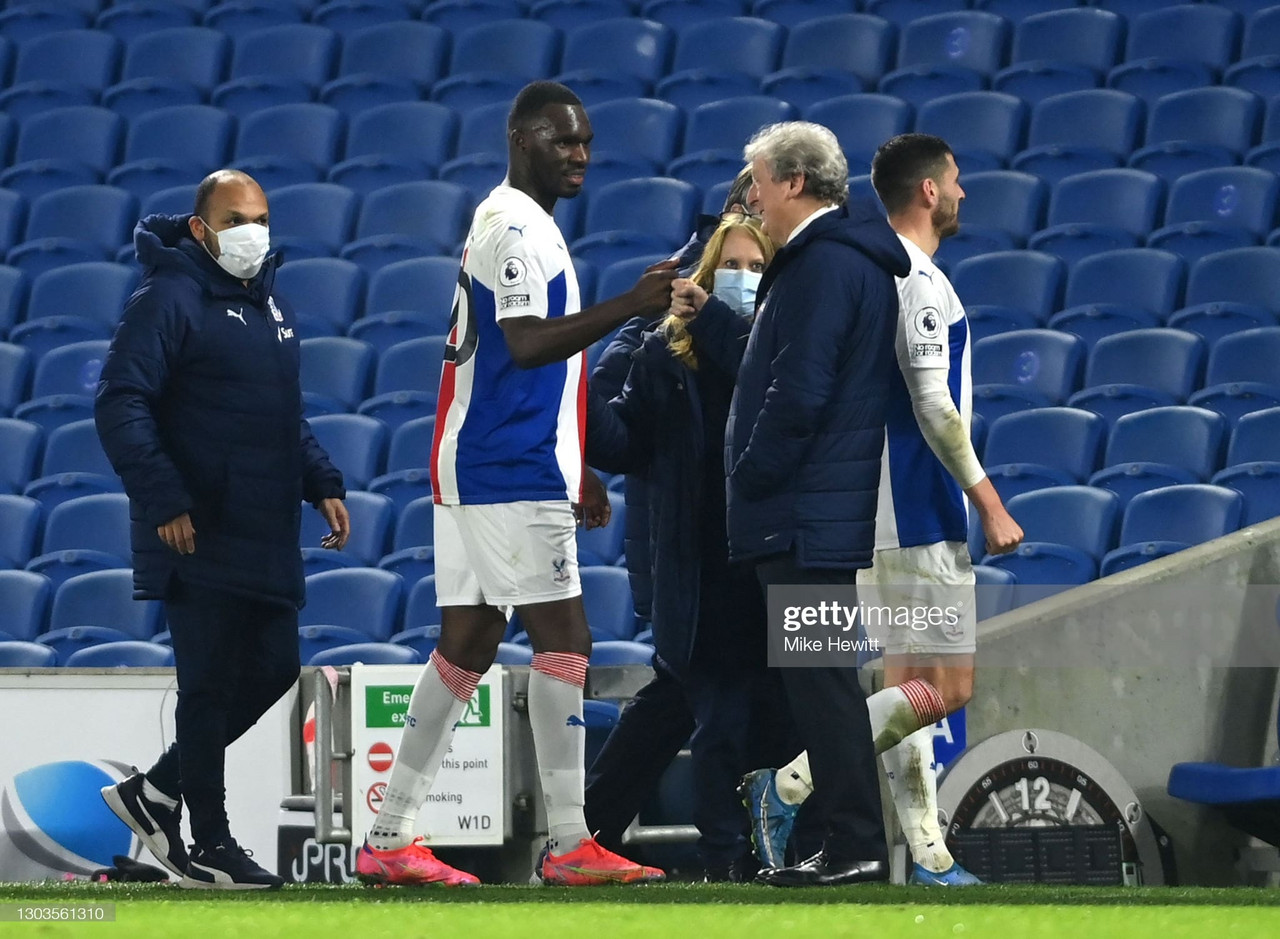 With the forward's contract set to expire in the summer, Christian Benteke will need to rediscover his scintillating form, which persuaded Palace to fork out an initial £27 million to Liverpool to secure his services, to extend his stay in south London.
After scoring 17 goals in his debut season, Benteke's clinical finishing quickly faded away under Roy Hodgson, with the style of play pinpointed for the forward's goal-shy performances.
However, Benteke has four goals to his name this season and he still has the full support of the Palace faithful. When asked what Benteke has to do in order to muscle his way into the starting line-up, Hodgson said, "Nothing different from any other player competing for the centre forward position in the team."
He added, "He has got to make certain he follows all of our tactical consigns and does everything we need from him in terms of the movement, in terms of the runs, in terms of his movement, in particular in and around the penalty area.
"He needs to be getting himself into goal scoring positions, and hopefully taking those goal chances, because unfortunately, if you don't take the goal chances and don't score goals as a centre forward, you don't get too many pats on the back."
No more false dawns
Benteke has competition in the shape of new arrival, Jean-Philippe Mateta, and will have to turn his inconsistent form and fleeting goalscoring touch into a dependable outlet that can bare the weighty pressure of the Eagles' attacking authority.
"We will be happy as long as he is doing those things and getting into the positions, and we believe, if he keeps doing that, he will score goals," said Hodgson.
He continued, "They don't all need to be as spectacular as the one the other night. He also needs to make certain he brings his straw to the water in terms of his defending play, because we are a team that needs to defend with 11 players. We don't have the luxury of having a couple of forwards who can stroll around up front, while the other nine defend; we have to defend with eleven."
"Confidence will come from him playing well, there is no doubt about that. If he gets a run of games, which he would need to merit, because there are other players looking to take his position, then let's hope he can make certain that the false dawn, isn't a false dawn, and we get back a Christian Benteke in the same form he was several years ago."