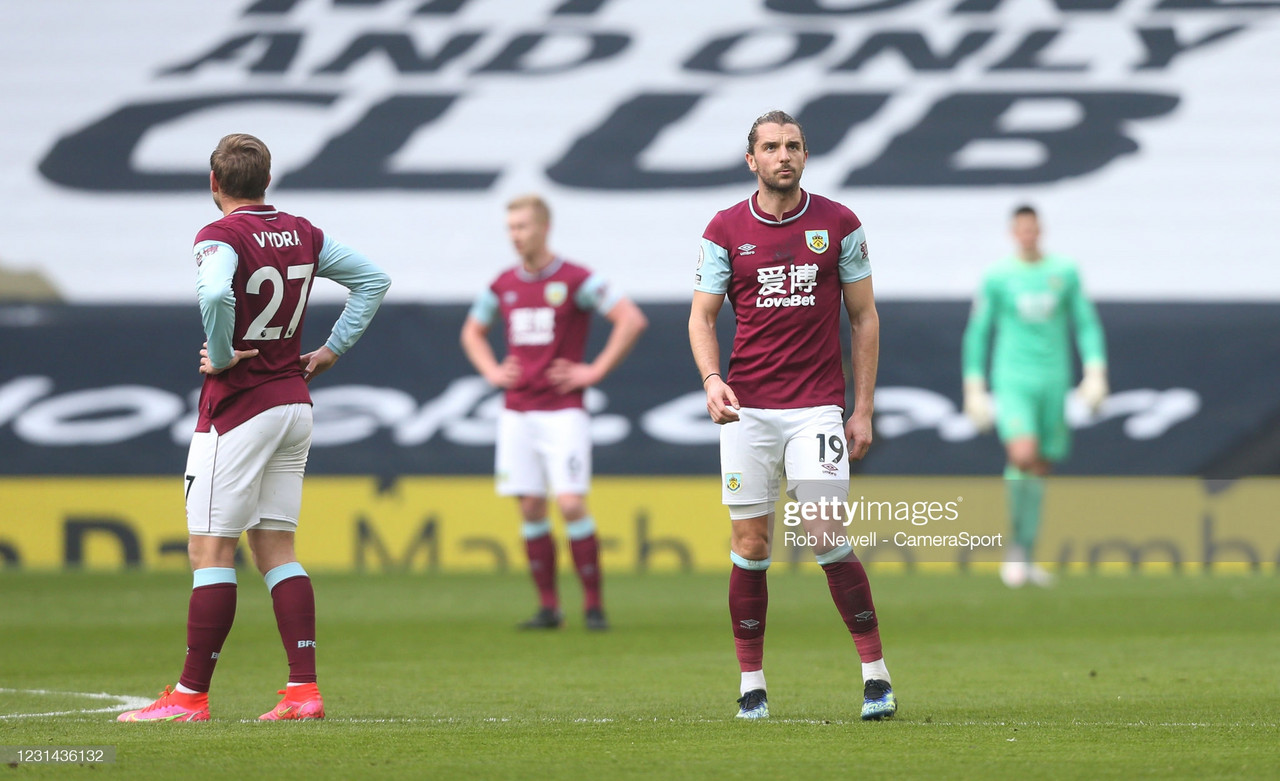 Burnley travelled down south to London on Sunday afternoon to face a Tottenham Hotspur side that had lost their last three Premier League fixtures.
Sean Dyche's men were hoping they could keep the host's poor run going but that wasn't the case. After a positive Europa League result in midweek, Jose Mourinho's Spurs were boosted in confidence, confidence that they should an abundance of in this league tie.
Gareth Bale put the home side ahead after just two minutes as he latched onto the end of Heung Min Son's low cross. The Welshman then got involved for the second goal as well, playing through Harry Kane who had a deflected shot beat Nick Pope and end up in the back of the net.
Lucas Moura made it three before halftime hitting a sweet half volley past Pope into the far corner. The second half didn't get much better for Burnley. Bale grabbed Spurs' fourth 10 minutes in as he curled one low past a routed Pope.
The solid trio looked loose today
The Burnley keeper is a reliable player for Burnley and the trio of himself, James Tarkowski and Ben Mee often provide security at the back for Burnley. However, today all three were poor.
The home side had seven shots on target with Pope making only three saves. To be fair to Pope the second goals was heavily deflected but he should have done better for both the first and third goal where he was routed to his standing position both times.
The two centre-halves lost eight duels between them and looked easy to split open. The lack of pace at the back gave Moura, Bale and Son the ability to quickly change the direction of the attack, leaving the Burnley backline having to chase the ball far too often.
In the 70 minutes Bale played, he managed two goals and an assist for Spurs. He had an easy time coming up against Dwight McNeil and Charlie Taylor, getting the better of both Burnley's left-sided players.
Statistically, the 31-year-old ran the show, having a pass success rate of 79%, a shot accuracy of 67% and five of his eight duels being successful. His first goal came from a great run between the Burnley backline as he split them open with his eye for goal.
As for his second, well the Clarets gave him acres of space to just calmly curl one low past the keeper, making it look all too easy.
The superb performance has come at a perfect time for Bale, who is looking to work his way into Mourinho's regular starting 11.
Relegation still a reality
The Tottenham fixture is the first of four games for Burnley where 0 points taken could be very likely. With teams around the bottom picking up points it closes the gap hat Dyche will want to leave wide open.
Burnley now sit 15th after 26 games, five points of safety. However, with Leicester, Arsenal and Everton the next three contests for Burnley, they could easily fall back into the relegation zone and have another fight on their hands.