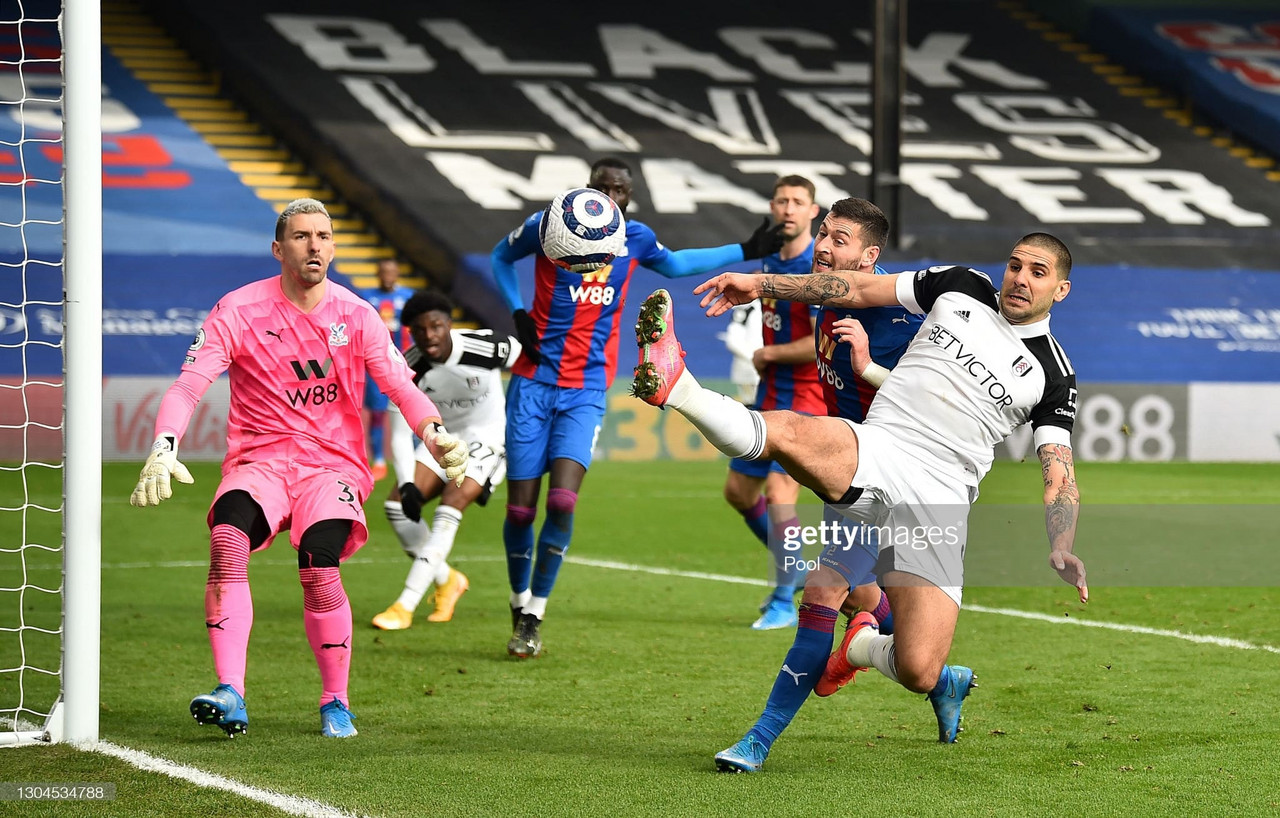 Defensively astute, robust and determined, these are the attributes that fans of the Premier League associate with a Hodgson-guided Crystal Palace in the last few seasons, but clinical not so much.
Since the injury to their Lynchpin, Wilfried Zaha, which was followed by unimaginative displays against Leeds United and Burnley, the Eagles have redirected their emphasis towards a counter-attacking strategy, much like what they were used to before the 2020/21 season.
The Eagles provide sufficient evidence of defensive indestructibility under Hodgson, but the problem harvests in the final third.
To achieve a successful 'smash and grab' gameplan, it relies on a clinical finisher, who basks in the small number of chances given to him.
Take Leicester City, for example, a team that has clambered their way into the new 'big six' through the means of hitting teams on the break. The focal point for the Foxes is Jamie Vardy, a fast, decisive, and hungry goalscorer that latches on to forward passes.
Jamie Vardy's goal conversion rate in the last two Premier League seasons is 24.3%. Meanwhile, Christian Benteke's conversion rate during that period is a stark contrast. A shooting success rate of 7.7% does not employ the notion that Palace's counter-attacking system without Zaha will comply with Hodgson's expectations for too long.
It would be interesting to see how this new tactic would adapt if the Eagles were to concede the first goal of the game. Hodgson's system would rely on a Palace deadlock breaker.
The system has worked against lower league rivals. However, the game plan invites trouble against teams that can find a goal, opposition that sit higher in the table could gain easy victories.
Palace lack balance between defence and attack
Although Hodgson's counter-attack system has worked to an extent in the last two games, winning four points with just nine touches in the opposition box, compared to 70 by their opponents, there is a defensive imbalance.
It was evident from the start that they have not found the perfect formula for their attacking endeavours. Eberechi Eze has looked lethargic during the games against Brighton and Fulham, after being asked to get involved with every phase of the game.
Eze is usually an attacking player, who rarely aids the defensive block, but his role has shifted to suit the system. While Jeffrey Schlupp can handle this job, the Englishman can't, resulting in a loss of enthusiasm in the attacking transition.
Although they have got the defensive formula correct, the attack is still a far cry from what fans of the club would hope for against relegation candidates.
When Zaha is sidelined, Eze becomes the deputising orchestrator for the Eagles, but his box-to-box role restricts his creative expertise. Meanwhile, Jean-Philippe Mateta and Christian Benteke look isolated upfront, reducing the chances of quick build-up play.
It is often the case that, players like Jairo Riedewald and Luka Milivojevic, are unable to get a foothold in the game, further impeding Palace's on the ball quality.
Because of how deep everyone is sat, the Eagles soak up the pressure, leaving them with little to no room for error when they do get on the ball. Their midfield does best when they can dictate the play, but instead, they suffer from the few touches of the ball they have.
Ultimately, Crystal Palace is a team that has recently adopted a 'smash and grab' tactic, without the players to fit the system.
It does not help when Mamadou Sakho, a confident passer of the ball from deep, is also sidelined. Cheikhou Kouyate is another proficient ball carrier, yet he finds himself trapped at centre-half duty, unable to exuberate his playmaking talents.
Injuries have eclipsed Palace's depth in choice further, leaving Hodgson in the burdensome position of not being able to shift his system too much. All of these add up to cause systematic headaches for the Eagles.
Following the weekend's 0-0 draw at home to Fulham, Hodgson delivered more dispiriting team news ahead of a crucial clash against Manchester United.
When asked about whether Zaha will be back this week, the Englishman told football.london: "I doubt it. The Man United game that has been thrust upon us, we're pretty unhappy about. It is pretty tough to play (Manchester) United now and then we get three weeks off when we don't need it."
It wasn't the news anyone in Croydon wanted to hear, but a three-week break follows in suit, guaranteeing a Zaha return for the Tottenham Hotspur tie. However, Crystal Palace fans will remain in a state of anxiety when pondering their club's future without Zaha.
The team looks a whole lot worse without their Ivorian conductor among their ranks and there is a lot of work to do before his departure would be accepted.