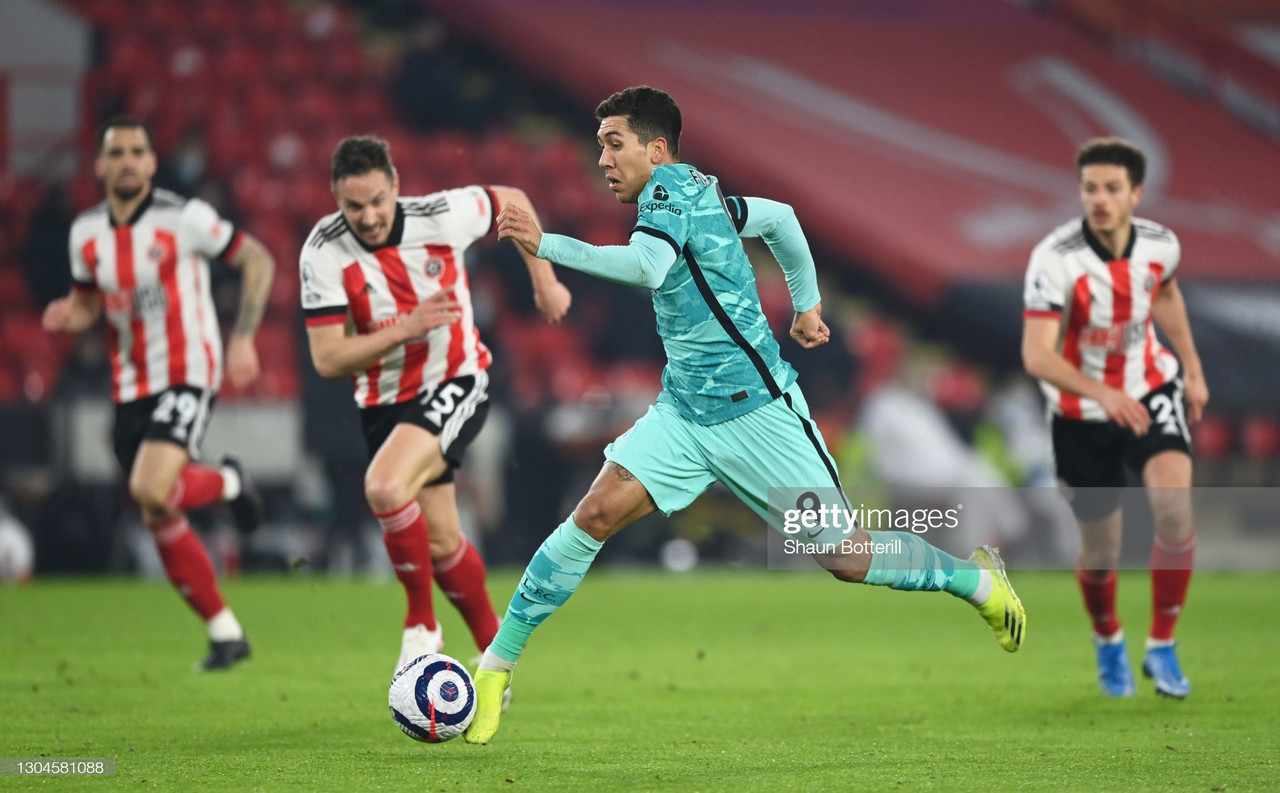 Thanks for watching!
Full Time
3 Minutes Added on!
90' Adrian Save!
87' Cruise control
Sheffield United Substitution!
Liverpool Substitution!
79' Huge Miss for Liverpool
Liverpool Substitution!
74' Liverpool Chance!
72' No goal for firmino
Liverpool's Second Goal
65' Firmino goal
LIVERPOOL GOAL
61' Kabak challenge
57' Massive chance for United!
Sheffied United Double Substitution!
Jones Goal
53' Mane Offside!
52' Jones Chance!
48' Jones Goal
LIVERPOOL GOAL!!
Second Half Underway!
The teams are out for the second half!
Action from the first half
A brilliant half for Aaron Ramsdale!
Half Time!
44' United finishing strong
38' Liverpool so close!
35' Kabak saved by the flag
31' Liverpool chance!
29' Another Ramsdale save!
24' Brilliant from Fleck
21' Liverpool Chance
16' McGoldrick again!
14' Liverpool control
10' Huge Chance!
Replay of McGoldrick's chance
5' Adrian save!
4' United freekick
Kick-off!
The teams are out!
Liverpool warmup
United Warmup
How to watch
Sadio Mane's 150th Premier League Appearance for LFC
The Reds have arrived!
Sheffield United lineup news!
Liverpool lineup news!
Liverpool Lineup!
Sheffield United Lineup!
Highlights of the reverse fixture!
Brewster's time to shine
Sheffield United team news!
Liverpool team news!
Last time out
The Blades arrive!
The stage is set!
Poor run of form for both teams
Kick-off Time!
Welcome!