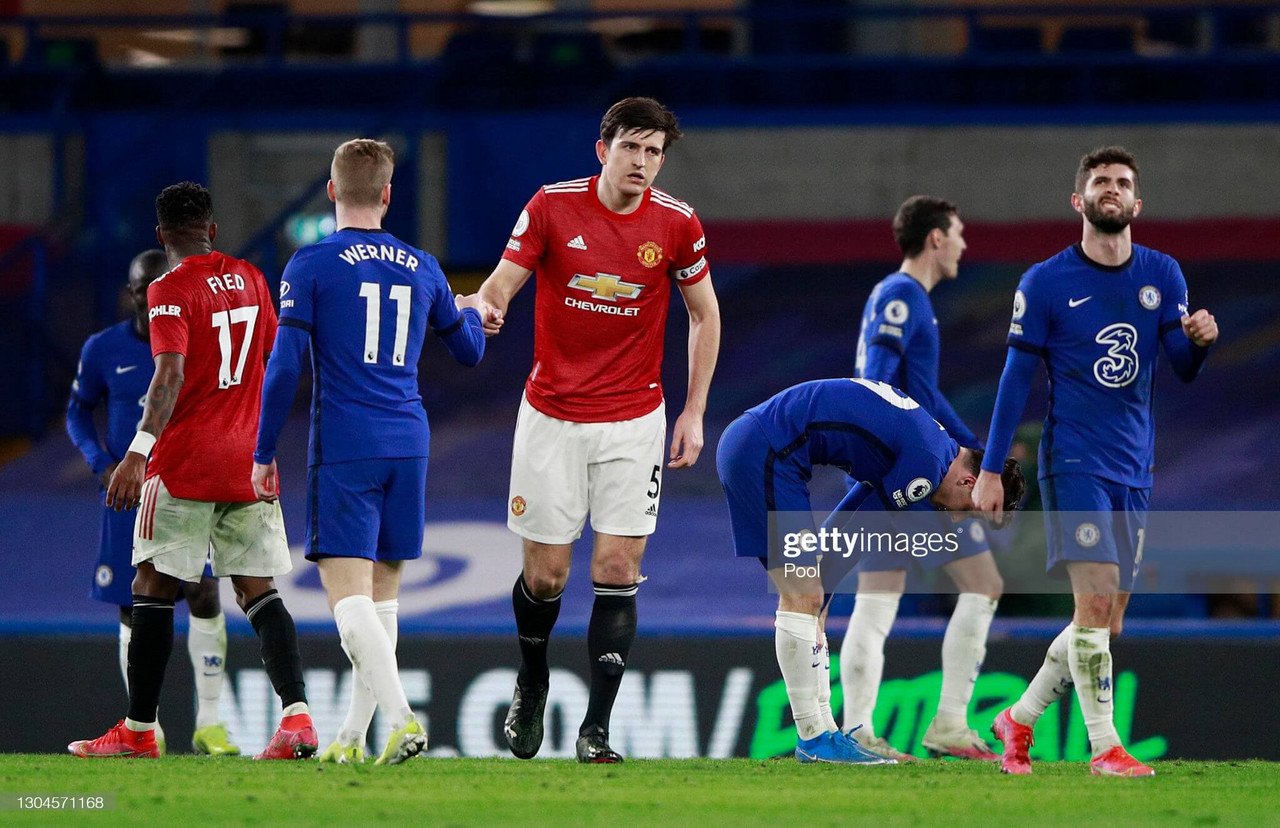 A draw at Chelsea was not a bad result for Manchester United but it does mean that they now trail Premier League leaders Manchester City by 12 points. The pair meet at the Etihad Stadium next Sunday and even if the title race is more or less over, United will fancy their chances of taking at least a point.
That is because somehow Ole Gunnar Solskjaer's side are unbeaten in their past 20 league away games. It is a remarkable and impressive run that has taken in surroundings such as Anfield, Emirates and Goodison Park, and demonstrates the promise that United possess.
Their last defeat away from home came against Liverpool last season, on January 19, 2020, and since then they have won 13 and drawn seven. That run began at Stamford Bridge and continued when Solskjaer took his side there this weekend in the foothills of spring.
United are comfortable playing away
A sequence of away results like this suggests that United are comfortable playing away from Old Trafford and have the capabilities to trouble sides on their own patch. It has been a large part of United's promising yet fleeting title challenge this season which peaked during mid-January before City took full control.
Solskjaer likes to rotate and that element of surprise can certainly work in United's favour when travelling around the country. Whether it is the more defensive duo of Nemanja Matic and Fred in midfield, or Scott McTominay and his willingness to charge forward, there are options. Likewise in the forward line with Mason Greenwood, Anthony Martial and Marcus Rashford all positionally interchangeable but still with their preferences.
During their away run United have scored 39 goals and conceded only 15, which also bodes well for their goal difference. Although this goalless draw maintained their unbeaten sequence away from home, the result also kept another statistic rumbling on.
Against the 'Big Six' this season United have failed to score a single goal in open play. The only goal they have managed, in seven attempts, was Bruno Fernandes's penalty in the 6-1 home defeat against Tottenham Hotspur. This was their fifth 0-0 draw and as much as it kept their away record in tact it was also evidence as to why United are lagging so far behind City. It is therefore surprising that a team with still so many faults have maintained such an away record.
Cannot score against the 'Big Six'
What five 0-0's tell you is that Solskjaer's side are not decisive enough in the big games in which they can take points from their direct challengers. The United manager can point at the fact that this result kept his team six points above fifth-placed Chelsea but it is in these games that they must start to make a greater impact.
Neither United or Chelsea created all that much in this encounter. In truth, there was incident, a fair amount of intent but not too much ingenuity. It was a match in which both defences and deep-midfielders had the upper hand, for which credit must be paid to them. But the game as a spectacle suffered as a consequence.
It did keep Thomas Tuchel's unbeaten start to life at Chelsea, which now stands at nine games across all competitions, with six wins and only two goals conceded. Nevertheless, he will be wanting more from his creators and attackers, and his expression when Olivier Giroud wasted a shot by snatching at it said as much.
Solskjaer, meanwhile, will be content travelling back home with a point and an admirable if not spectacular display from his players. They don't like scoring against the so-called 'Big Six', that is clear, and it is starting to undermine their domestic season.
United travel to Crystal Palace and City in the next seven days and so, in theory, they will be confident of extracting at least two draws from them if form persists. But Solskjaer's side remain both a promise and a quandary. Their results against the top teams and away from home show just as much.