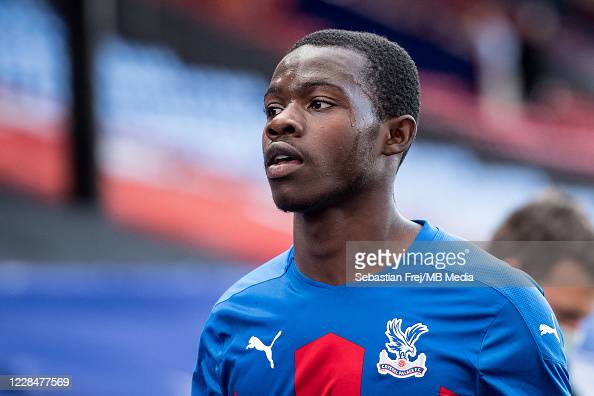 Tyrick Mitchell, born in London in 1999, broke onto the scene in the 2019/20 season at the age of 19 and the young defender has gone on to become an very important addition in the Crystal Palace side this season.
How did a young boy from Harrow achieve his dreams and become one of the most promising young defenders in the Premier League?
Playing for AFC Wembley
Mitchell started playing football for Brent-based side AFC Wembley at an U-10 level. The young star lived in Harrow with his big family and he would sometimes not be able to get to training as his mum would be too busy to drive him there.
This led to AFC Wembley coach, Abdi Farah, having to pick him up and drive him to training. He would often drive him to the sessions and take him back home, gaining a strong bond with Mitchell and his family.
Mitchell shared kind words for his coach saying: "He was like a role model. He was an important figure who helped me throughout football" (Crystal Palace TV).
Abdi Farah also had high praise for the youngster and called him "A class above everyone, he had everything, technique, athletic, desire" (Crystal Palace TV).
It was at AFC Wembley where he was noticed by Brentford's academy as they would allow local teams down to play against them
Playing for Brentford's Academy
After he impressed playing against Brentford's academy side, he was invited down to train with them at Boreham Wood where they played.
After a period of four years, he was offered a scholar and a couple of months later, the academy had to close due to financial issues in May 2016.
This led to Tyrick Mitchell looking for an academy to join. He made the decision to stay in London so he could stay close to his mum - that is when he was approached by Crystal Palace's academy.
Playing for Crystal Palace's Academy
He was approached by the Crystal Palace Academy Director, Gary Issott, who his coach, Abdi Farah, held in high esteem saying: "Gary Issott was very instrumental in him joining" (Crystal Palace TV).
Mitchell played under Patrick McCarthy, who was the Under 10's head coach at the time. McCarthy described Tyrick as a "Quiet lad that grew in confidence when he was on the football pitch" (Crystal Palace TV).
Mitchell played as a left sided center-back for the U18s, instead of his normal left-back position, which allowed him to be more calm on the ball and not have to focus on one-on-one battles with his opponents.
The first time he played for the first team was in a friendly game against Dulwich Hamlet on the 11th of October 2018 in place of an injured Pape Souare, which was the first time manager, Roy Hodgson, was made aware of the 19 year old, who played the rest of his football that season at U-23s level.
Moving towards the first team
Mitchell was then taken with the first team for their Switzerland preseason in 2019 - where he also impressed Hodgson making a strong appearance against FC Luzern on the 9th of July.
However, just as Mitchell looked to be breaking onto the scene, he got injured and missed a large chunk of football for his side.
When Mitchell regained fitness, he was an unused sub for Palace's Premier League bout with rivals, Brighton & Hove Albion, on the 16th of December 2019
He then got injured for a month with a torn hip, which Tyrick Mitchell described as "One of the hardest (injuries)" (Crystal Palace TV).
After the Premier League came back from it's COVID-19 hiatus in the 2019/20 season, Tyrick Mitchell came on as an substitute for Patrick van Aanholt in a 3-0 loss to Leicester City on the 4th of July. He went to make 4 appearances that season, including two starts for the Eagles
Tyrick Mitchell must have impressed Roy Hodgson with his performances that season, as he has notched up 13 appearances in the Premier League.
The future sure looks bright for the youngster, challenging Patrick van Aanholt for the left-back position
It's pretty inspirational to see a young lad go from playing in Harrow for AFC Wembley to go onto becoming a permanent addition to Crystal Palace's backline.
What's next for the young defender? It looks like the only way is up for Tyrick Mitchell, who is improving every single time he plays.