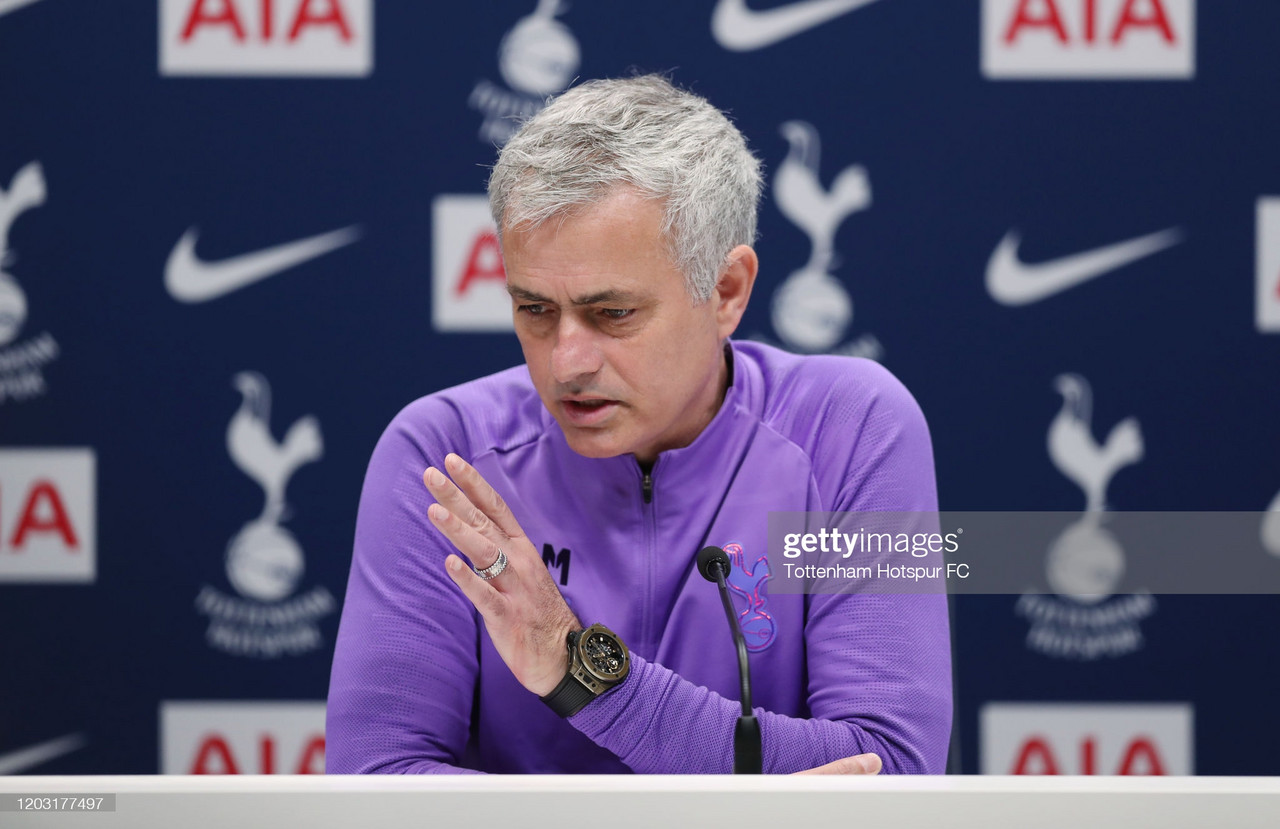 Tottenham Hotspur travel across London to face Fulham tomorrow in a bid to build on their 4-0 destruction of Burnley.
Jose Mourinho addressed the media on Wednesday afternoon ahead of the match.
Here are the key quotes from the pre-match press conference:
When asked if the recent 4-0 win means that Spurs can go into the Fulham game with a weight off their shoulders, Mourinho responded with a quirky one-liner:
"My shoulders are fine."
When asked about why it has taken Gareth Bale so long to hit form, Mourinho responded:
"Why for the past two years he had what he had in Madrid. Ask them.
"Maybe if they answer to you, you can understand better why it took a while, or maybe to be patient was the main reason for him to reach the level that he showed in the last couple of weeks.
"Maybe to be patient was the main reason for him to reach the level he showed in the last couple of weeks."
Redknapp vs Keane debate
Jamie Redknapp and Roy Keane went viral after their debate on Sky Sports about the quality of Tottenham's squad. Mourinho claimed that he has not even watched it.
"You know, I didn't watch it. It's not for me to comment on the pundits opinions. I have huge respect for Roy.
"I love to work with him when I was at Sky, but independent of that, a winner like he is, I have lots of respect for Roy, and for his job as a pundit. But I'm not going to make any comments. Because if I do that, probably I will be asked week after week with other people."
Keane described Spurs' squad is average, and so when asked if he thinks if his squad is better than average, he responded:
"You are trying to take me in the direction of your previous question, and I don't want to go to there."
Preview to Fulham
Mourinho was full of praise for Fulham, who although still sit in the relegation zone, are currently five games unbeaten.
"I like their team. They played very well against us, they're playing very well, they're getting good results, big squad, lots of good players, young squad.
"Parker is obviously doing his job very well. I like their team."
International break concerns
When asked if he is concerned about players reporting for international duty soon, specifically South American players like Davinson Sanchez and Giovani Lo Celso, Mourinho said this:

"I have concerns about all of them. Since the moment the player leaves the club, I have concerns at every level.
"Not just the Covid level, or the red list or travelling abroad, I have also concerns of other areas, but let's wait, let's see what's going to happen."