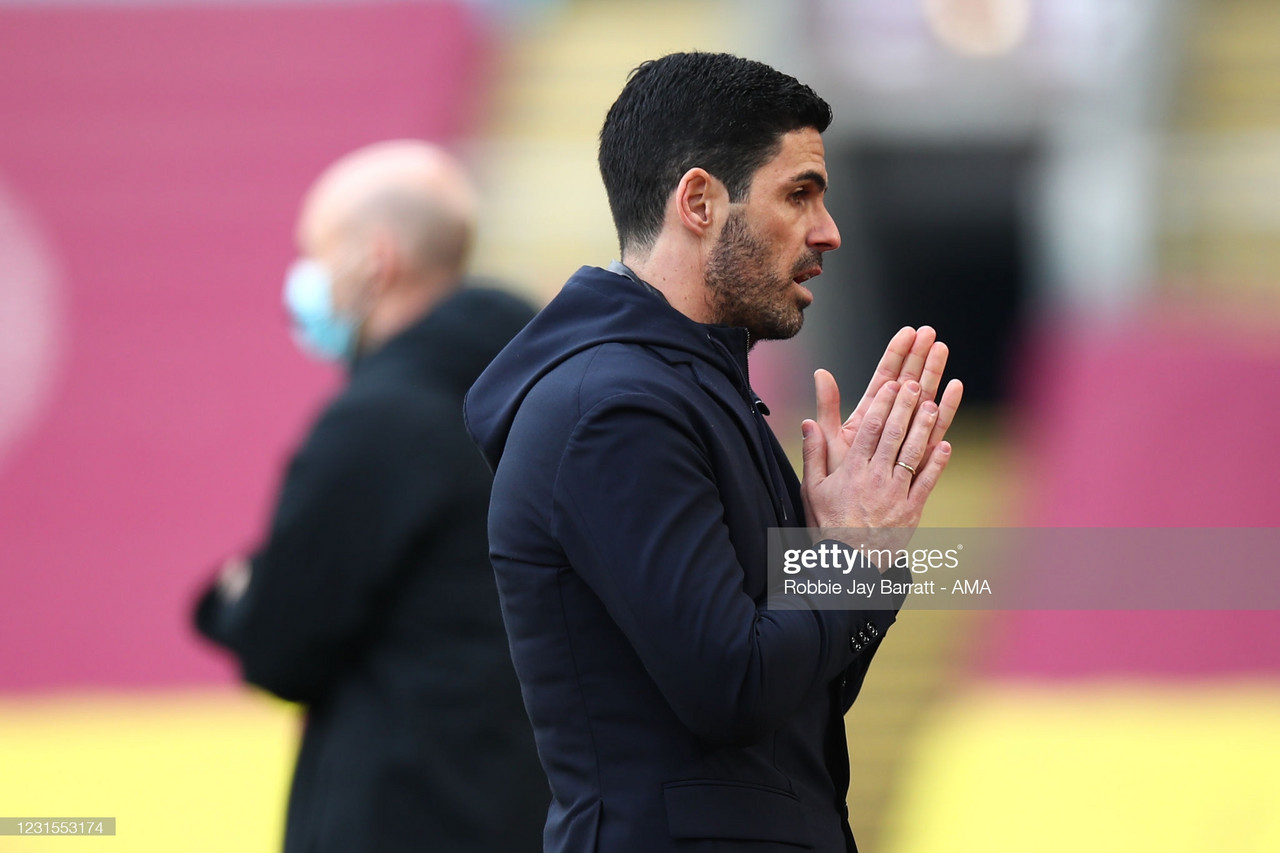 A superb opening goal, a gifted equaliser, and a controversial VAR decision, Burnley v Arsenal had all the action.
However, Mikel Arteta was expecting a better result against a Burnley side who sit only six points off the relegation zone.
After going ahead after six minutes, the Gunners were looking to cruise to a 12th league victory.
However, a mistake from Granit Xhaka and Bernd Leno meant that Arsenal would let Burnley back into the tie, ending 1-1.
Chances created
The Gunners opened the game with a terrific Pierre-Emerick Aubameyang goal, and created many chances to aid a victory.
Although chances were created, they were not taken, meaning Arsenal would leave the North West with a poor 1-1 draw.
Arteta expressed how his side need to be more 'ruthless' in front of goal:
"Well, we have to be more ruthless because there are open situations that we created, one-vs-one situations, cut backs on the six yard box, we hit the bar, we hit the post, we had a shot blocked when their 'keeper was beaten, but it is what it is."
Clear cut chances from Bukayo Saka, Nicolas Pepe, and a post smashing effort from Dani Ceballos meant that the north London side would leave Burnley with the points shared.
"I'm disappointed with the result, but the reality is when you come here, which is a tough place to play, and you generate the chances that we created, don't score enough, give a goal to the opponent and then don't get the decisions that you should get it becomes difficult to win a game in the league."
The Arsenal boss could not find any excuse, placing it simply down to his players not taking their chances:
"You still have to come here and win the game with what you produce. If you don't you have to look at ourselves and don't find any other excuses. We should have been two or three nil up in the first half."
Granit Xhaka and mistakes at the back
Burnley were gifted their way back into their encounter with Arsenal. Thanks to a poorly placed pass by Granit Xhaka, Chris Wood deflected the ball into the Arsenal net.
Although a mix up between Xhaka and Bernd Leno gave the Clarets a path back into the game, Arteta backs his players:
"It can happen in football. We did it using Bernd and trying to use the holding midfielder in that situation. We scored a goal from Auba all the way from Bernd Leno.

"We conceded one chance and that comes from Bernd Leno deciding to kick the ball long and we could not control the second ball with an open structure."

"It looks easy from the outside but it's not that easy on here. If someone tries to make a mistake because they want to play, I will always support them.

"If someone is hiding and they don't want to play and then makes a mistake I'm not gonna have that."
The mistake from Xhaka and Leno means that Arsenal now sit nine points off the top four. And with a tough few games approaching, the Gunners may have to place priority in the Europa League.
Penalty decision
It's safe to say that Arteta was more than frustrated with the officiating of Arsenal's clash with Burnley.
After a handball from Erik Pieters, and what seemed to be a stonewall penalty, controversially VAR overturned Arsenal's appeal for handball.
"I think it's obvious and clear I think there is no debate about that. If that's not a penalty I think somebody has to explain what is a penalty in this league."
Another week for Arsenal, and another confusing decision from the officials that has severely impacted results.
Europa League and Olympiacos
Arteta remains optimistic about qualifying for Europe through league positions, expressing that "anything can happen."
However, today's draw to Burnley places a huge amount of pressure onto the Arsenal team when it comes to qualifying for Europe.
The Europa League is looking increasingly likely to be the only path for European football next season, but Arteta reveals that there should be no pressure when it comes to playing Olympiacos on Thursday:
"We have the pressure of representing this club and what it means. In any competition that we play we have to win it, regardless of what we are doing in any other competition."
What's next?
Next up for Arsenal is a trip to Athens on Thursday to face familiar foes Olympiacos in the Europa League round of 16.
A must needed strong start to this two legged tie would help Arsenal with their quest for European football next season, as well as a boost of confidence for the North London derby.