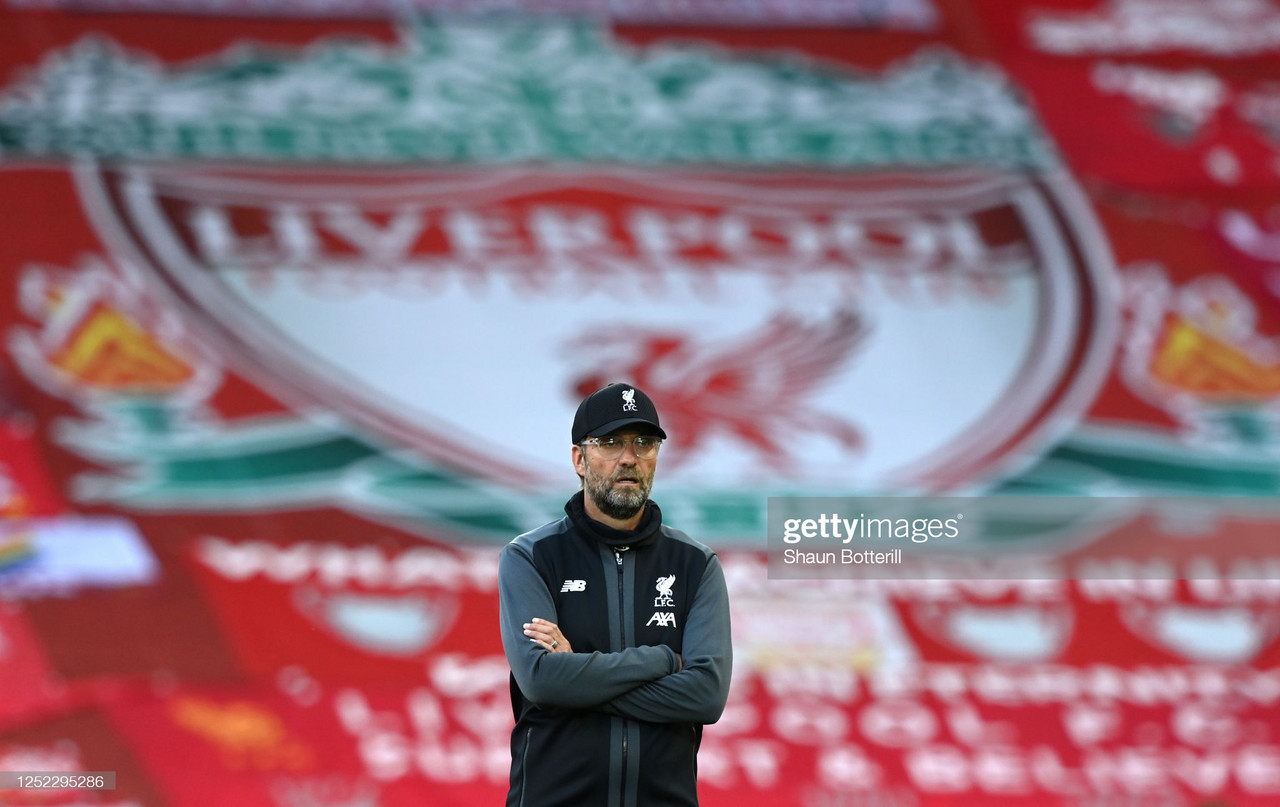 The German Football Association has announced that "Joachim Low will step down from his role as Germany head coach" following 'Euro 2020' after asking to end his contract early.
Joachim Low success as Germany Manager
Low has overseen Germany for 15 years and guided his country to World Cup glory in 2014, with Mario Götze's memorable strike sealing a 1-0 extra-time win over Argentina.
The 61-year-old's reign will come to an end following the conclusion of this summer's European Championships, with Liverpool manager Jurgen Klopp heavily linked with the job.
Before Joachim Low arrived at the helm, Germany achieved a third place finish at the 2006 World Cup after a dramatic semi-final defeat to Italy.
After comfortably qualifying for Euro 2008, the team reached the final, losing narrowly 1–0 to Spain.
Low continued in the role and qualified for the 2010 World Cup, in which the team lost the semi-final 1–0 against Spain after overwhelming victories against Argentina 4–0 and England 4–1.
They finished in third place for the second FIFA World Cup running, after beating Uruguay 3–2.
Still under the management of Low, Germany qualified top of Group A in qualification for UEFA Euro 2012 with a record of 10 wins out of ten matches against Kazakhstan, Turkey, Austria, Belgium, and Azerbaijan. Germany was placed along with Portugal, Netherlands, and Denmark, thus making it the group of death.
As the only team to have won all three group matches, Germany went on to defeat Greece in the quarter-final and set a historic record in international football of 15 consecutive wins in all competitive matches. In the semi-final match against Italy, despite high expectations, Germany were unable to break the record to defeat Italy in any competitive matches.
At the 2014 FIFA World Cup, they beat Portugal 4–0, Ghana 2–2 and the United States 1–0 in Group G.
They reached the final, for a record eighth time after eliminating Algeria 2–1 after extra time, France 1–0 and a historic win against Brazil 7–1 in the knockout stage. In the final, Germany defeated Argentina with 1–0 in extra time, winning their fourth title, the first since 1990.
Jurgen Klopp a contender for the job?
Klopp has long been touted as a potential successor to Low, particularly now that his position at Liverpool is coming into question after a series of bad results. Klopp had emerged as one of the early favourites to replace Joachim Low as Germany's national team coach
However, Jurgen Klopp has responded to this news by explaining his loyalties are with Liverpool and he will remain at the club until his contract expires in 2024.
At a press conference ahead of Wednesday's Champions League clash with RB Leipzig, he said: "Am I available for the job in the summer? No."
When questioned about the role by German reporters he responded in German: "I will not be available as a potential coach for the German team.
"I have three years left at Liverpool don't I? It's simple. You sign a contract and you stick to that contract. I stuck to contracts at Mainz and Dortmund."
The 53-year-old is contracted to Liverpool until the end 2024 but, with the reds are struggling to maintain the form that saw them win the Premier League last season.
Since November, a lot has changed at Liverpool. When Klopp quashed talk of a move to Germany, the Reds were sat top of the Premier League table and looking good for a successful title defence. The situation now looks rather different, with Liverpool down in eighth place, having lost six home Premier League games on the bounce.
Besides, it will now be a significant challenge to secure Champions League football for next season, with Chelsea seven points ahead in fourth but its a challenge Klopp is relishing and wanting to accomplish.
The Liverpool boss has insisted he does not need a break from the relentless pressure that comes with managing such a huge club.
Klopp has refused to rule out the possibility of managing Germany once his Liverpool contract is finished when asked about it in the past, giving the following response back in 2018: "If I am asked one day and I am available then I would think about it."