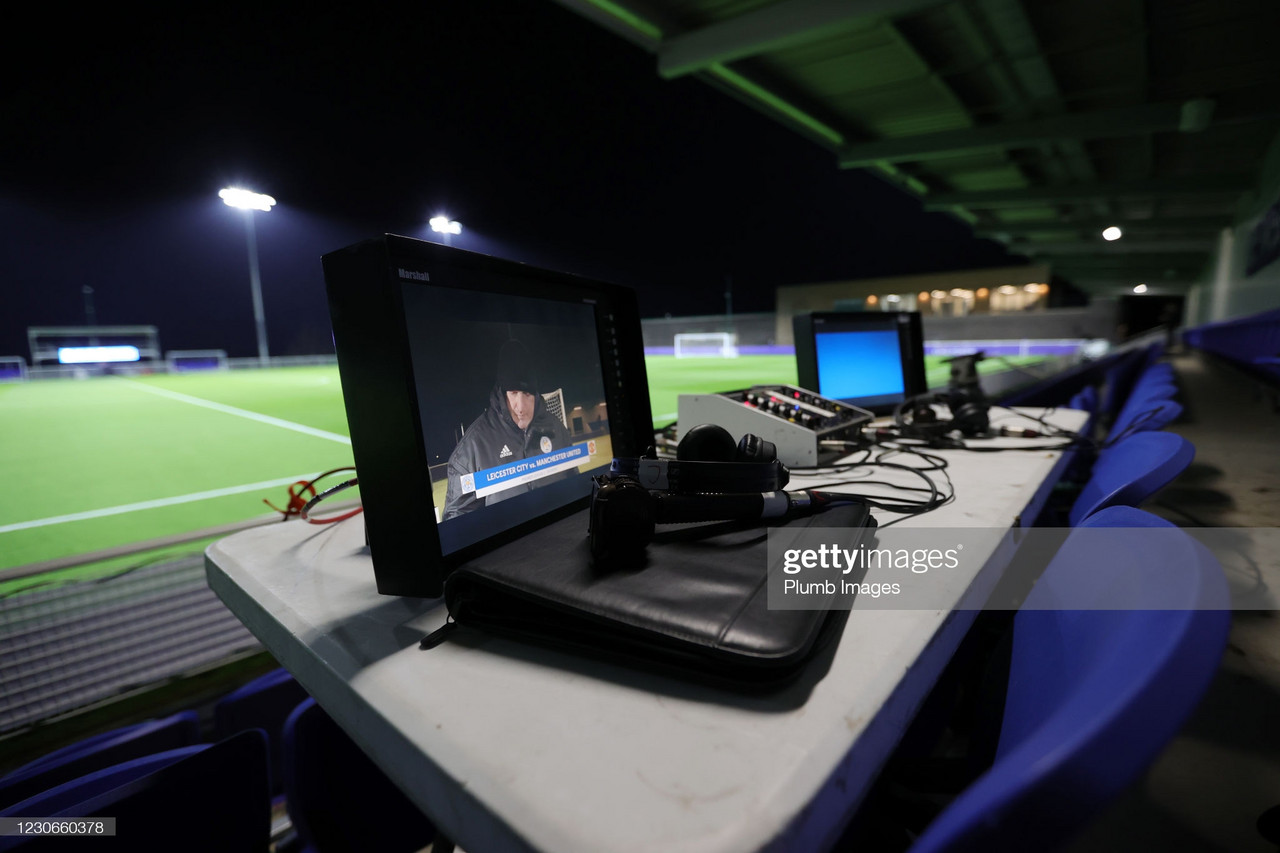 It's almost a year since the United Kingdom entered the first lockdown in the coronavirus pandemic that we are - fingers crossed - almost on the other side of. All sporting events were cancelled back in March 2020, and we didn't see a resumption until mid June three months later.
Fans celebrated football's return during the pandemic
The very fact that we had football back on our screens again was something to be celebrated last summer. Starved of live sports, fans were desperate just to be able to see their teams play out their season.
Of course, only the elite managed to actually do that. Steps 3-6 were null and void almost immediately, and it took a lot of discussion in order for the National League and Leagues One and Two to agree on how to end the season, with finances and self interest playing a big part in those decisions.
The Premier League and the Championship played their final fixtures over a four to five week period, and at the time fans were so relieved to have live sport back that they would have taken any form of their favourite sport just to get some normality.
Has the novelty of watching every game at home worn off?
The 2020/21 season has felt incredibly long as a fan of a club currently attempting to win back promotion back to the Championship at the first attempt. Hull City fans probably wished back in July that the season had been declared null and void, as they went down to the third tier of English football with barely a whimper.
As the season started in September, I was pessimistic about my side's chances for the current campaign. This was hardly surprising as the Tigers had gone from 8th on January 1st to finishing bottom of the Championship by the end of the season. Still, once the first few league games yielded positive results, it started to feel good to be a Hull City fan once again.
As the season has gone on, however, I am finding it increasingly difficult to watch games on iFollow - the platform that lower league clubs must subscribe to in order to watch their team home or away. This is not a slight against specific clubs - it is an observation on all club's coverage.
iFollow is failing fans - here's why
Firstly, the camera angles. In fact, scrap the plural.
The camera ANGLE.
With the exception of a handful of games from League One that are broadcast on Sky Sports, fans have only one camera showing them the action for the full game when they purchase their iFollow stream.
This is incredibly frustrating.
Either the camera is too far away at the top of the stands and has to zoom in to follow the ball and the rest of the action is lost, or the smaller stadiums with limited facilities mean that the camera is too close to the pitch and some of the action is simply not able to be seen. The whole set up seems very amateur and fans often take to social media to vent their frustrations.
Secondly, the commentary is often laughable. Some clubs (like my own) have a dedicated employee and often have an ex player as a co-commentator, which usually works well. The commentary I have heard from my own club is often insightful and as impartial as they can reasonably be.
Other clubs in League One are not like this, however. I happen to be in a privileged position covering games for various sports outlets, so I cover games from stadiums. This will lead onto my next point, but when I watch the away games I often listen to the opposition's commentary. This was first done out of curiosity, but it is now just out of pure entertainment.
Commentary that wouldn't look out of place on the old "FanZone"
The commentary for the vast majority of games I have listened to has been so biased it often makes me think of times gone by where "Fan Zone" was an option on Sky Sports for fans to listen to during Premier League games. The premise of this was to get two rival fans together (usually wearing replica shirts of their respective clubs) before hearing them go to town on how bad the opposition (or even their own team) was during the game.
That was ridiculous, but at least it was an optional extra that people knew would be biased one way or another. When fans pay to watch each game, however, having the commentary team on duty describe the opposing side as "cheating", "diving", "getting players sent off" or even "taking forever on a free kick" (all genuine statements) is even more amateur. Ten pounds to hear commentary that bad mouths the opposition? No, thanks. I'll watch the game on mute, I think.
Football is nothing without fans in stadiums
To finish, I go back to the point I brought up about being in a privileged position. I can watch my own side in their stadium, which many fans would do almost anything to do. However, I quickly came to realise that football without fans in the stadiums is something you can never get used to. It feels wrong, and I think I speak for all fans of all clubs when I say I am counting down the days until the restrictions are lifted and live sport is an option again.
It needs to happen soon, or the enjoyment may soon be lost forever.