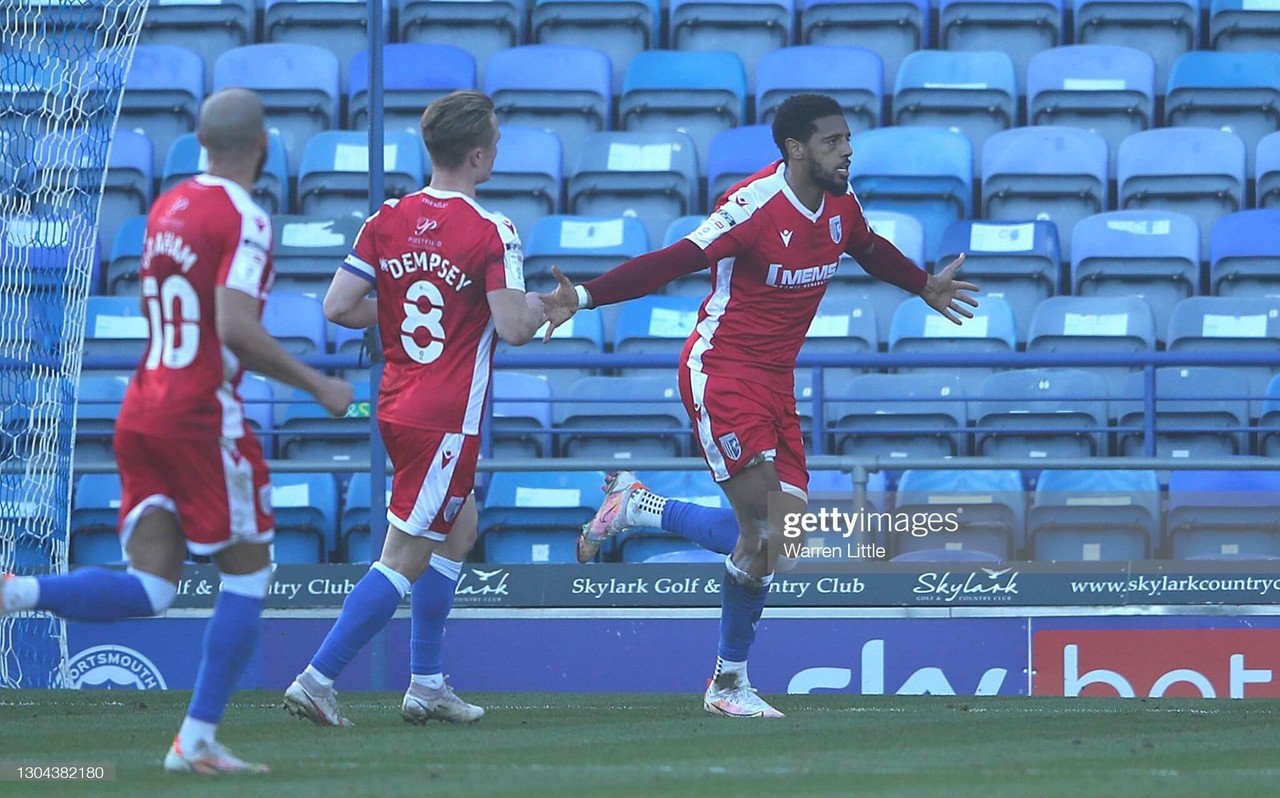 Gillingham will take on Swindon Town on Saturday in League One action with the aim of bouncing back from a disappointing midweek defeat against Fleetwood Town.
The Gills had taken seven points from nine available to them, but a Kyle Vassell penalty was enough to condemn Steve Evans' side to defeat on Tuesday.
Ahead of Saturday's game, Gillingham forward Vadaine Oliver tackled the press via Zoom. Here are five of his key quotes.
On Fleetwood
"We got the sucker punch early on – we can all see it is never a penalty – and from there it becomes a bit of a scrappy game. There was not a lot in it – we were going for it second-half. There were a couple of half-chances in there.
"It was not falling for us the way it has done in recent weeks but that is football. The decision plays a massive part, but we were not at our best."
The Gills never really got going in midweek against Fleetwood, and will be ruing the wasted opportunity to move to within two points of the play-off spots.
But that game is now gone. The team will have reflected, and will be ready to go again at the weekend.
On playing with more intensity
"We said it in a meeting; we think we are always best when the intensity is high. The gaffer has mentioned it – when we are at it, on the front foot and in people's faces, at this level the majority of defenders cannot hack that.
"If you are in someone's face and provide the pressure with a few of you, teams seem to fold."
Gillingham seem to have upped their intensity in recent weeks and are reaping the rewards. They achieved success getting in the faces of the likes of Crewe and MK Dons - two teams that like to play out - and it doesn't seem to be a tactic that will be dropped any time soon.
On personal improvement
"I do a lot of work with Rayns [Paul Raynor, assistant manager]. I am getting to the peak of my career and a bit older now, so I drive the rest of them to try and do more training whereas when you are younger your mind is all over the place.
"Now I am in the mind space where I want to improve myself to then benefit the team. But it is working for me and I am now going to stop – I will stay out there all day if I have to."
Oliver is known in the lower leagues for his immense aerial ability, but he is far from a one-trick pony. He has shown he has a turn of pace in his locker and has evidently improved his finishing - the hard work is paying off.
On the importance of a reaction
"It is huge. We went into the game knowing we could have put ourselves on the back of the play-off spots. Thankfully we are not down and out so for us it is not just a reaction to Fleetwood, but we have a chance, so let's go at it."
Had they beaten Fleetwood, the Gills could have moved into the play-off spots with a win on Saturday, but hope is not lost. Win in the early kick-off, and they will be two points off sixth.
It is likely the team will need to win around 3/4 of their last 12 games, but hope is not lost yet.
On Swindon
"We have come up against tough opposition and showed what we are about but also gone to lower teams and given away points. Fans not being there plays a part, but Swindon are dangerous.
"Just because they are down there it is not a given – they are even more dangerous because they have something to fight for too in survival. It is not a game we can go into light heartedly. On their day they can pose a real threat, and it is a new game, and we have to tackle it head on."
There is no denying Swindon are in a relegation fight, but, as Oliver states, that makes them dangerous. Gillingham have often stumbled against teams lower down in the table, but they will want to buck that trend on Saturday.