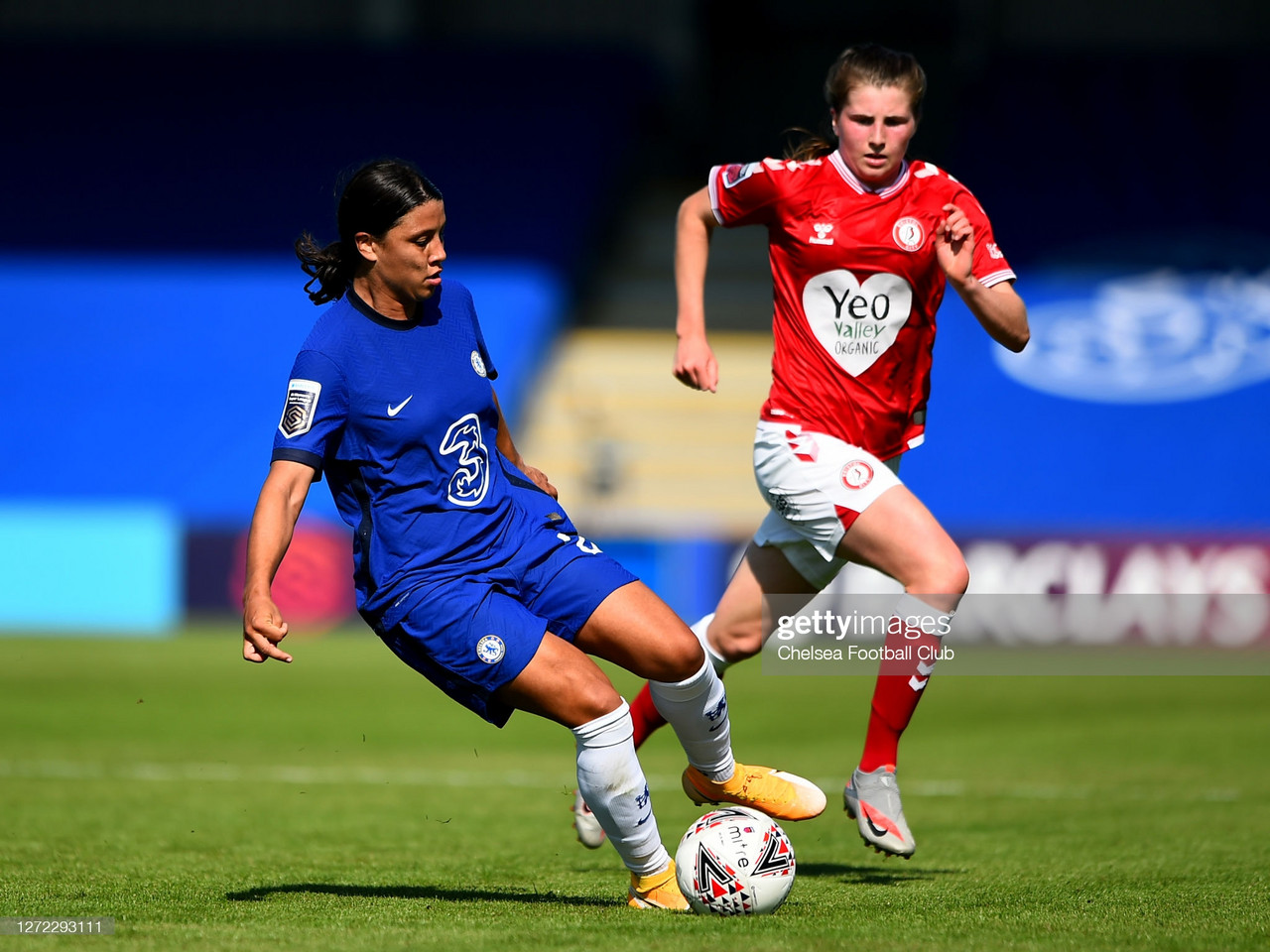 Chelsea look to defend their Continental Cup title against Bristol City. The Blues won the trophy for the first time just last year and this is the first final in the tournament's 10 year history that neither Arsenal nor Manchester City are present.
Emma Hayes' side just qualified for the quarterfinals of the UEFA Women's Champions League and lead the FA Women's Super League. Meanwhile, Bristol City is in 11th place in the league with nine points, but are on a confidence high after a brilliant win against Reading last week.
While Chelsea went through Arsenal, Tottenham, Manchester City and West Ham in the competition campaign, Bristol challenged Crystal Palace, Lewes, Aston Villa and Leicester in their journey.
Bristol City will not count on club captain Jas Matthews for the rest of the season due to an injury.
City members claim they are the underdogs of the confrontation; However, Matt Beard's pre-game conference is very optimistic:
"It's like playing a world's best XI at times but it's a cup final and anything can happen. It's huge but it's a challenge we're looking forward to and we're getting better with every training session, with every game and we're moving in the right direction. This is another opportunity for us to do that."
On the other side, Emma Hayes talked about the confrontation too:
"Off the back of their game last week, there is no doubt that this team will come out and play with the mentality that Matt's instilled in them and I always think they are the teams that you must watch the most."
Bethany England is out of the final due to a concussion picked up in the second leg against Atletico de Madrid for the UWCL. Erin Cuthbert and Magdlena Eriksson are doubts for the match due to injuries.
The Blues have won 12 of 13 matches against Bristol and tallied 54 goals against the Robins.
A month ago, Chelsea beat Bristol 5-0, with goals from Pernille Harder, Sam Kerr, England and Kirby brace.
In September last year, it was 9-0 with goals from nine different scorers: Kirby, Maren Mjelde, Melanie Leupolz, Cuthbert, Millie Bright, England, Niamh Charles, Harder and Kerr.
Bristol City: Baggaley; Bryson, Evans, Palmer, Purfield; Rafferty, Wellings, Pike, Humphrey, Daniels; Salmon.
Chelsea: Berger; Mjelde, Bright, Eriksson, Andersson; Leupolz, Ji; Kirby, Harder, Reiten; Kerr.
Ebony Salmon is only 20 years old, but she owns the Robbins' attack. She has six goals in the league and ten in all competitions. A dribbling player who takes advantage of her opportunities, she takes the ball with ease to the opponent's area, using her speed to deflect and infiltrate the defence.
In addition, Gemma Evans leads the Robbins' defence and, even at a young age, draws responsibility for herself and prevents drastic situations for the team.
At Chelsea, the focus are on the top-scorers Kirby and Kerr. After a tough period that kept Kirby out for a few months, she is at her best after working hard on her recovery. She has scored 15 times in 21 appearances in the season and is a heavy contributor to Chelsea's attack with great effectiveness in passing, ball-handling.
Kerr is playing her best football since she left Chicago Red Stars. The 27-year-old Australian took a long time to adapt to English football and now that she has succeeded, there is no one to stop her from scoring goals. There are 12 goals and five assists in the league, just two behind Vivianne Miedema, who has 14.
The match kicks off at 14:30 (GMT) at Vicarage Road.
UK: BT Sport.
For international fans, it will be shown on the FA Player.