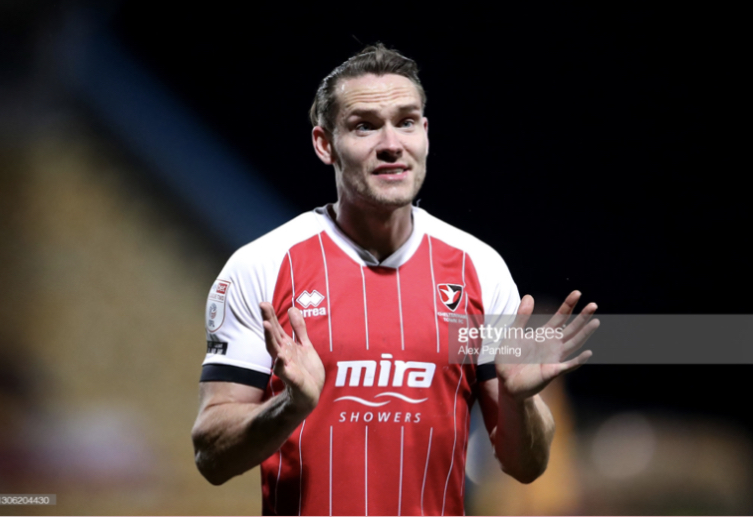 Cheltenham Town host relegation threatened Barrow this coming Tuesday at 19:00 BST, as the Robins look to extend their lead at the helm of the table.
Michael Duff's Cheltenham currently lead the title race by just the one point over Cambridge United, but have a huge opportunity to extend their lead as they play their first of the two games in hand they have on the U's.
With five victories in their last six, excusing the slight blip against Mansfield Town, Cheltenham are on a roll right now and face a Barrow who were able defeat Cheltenham earlier in the season, with Duff describing it as: 'the one game this season we got well and truly thumped'.
Barrow are in a difficult position, sitting in 22nd place and just two points adrift of the dreaded relegation zone.
Cheltenham will once again be without Chris Clements, Will Boyle and Ellis Chapman.
George Lloyd suffered a concussion against Exeter City and will be unavailable for the coming weeks.
Barrow continue to be without Mike Jones due to a hamstring injury, whilst Tom Beadling is also absent due to a groin injury sustained last month.
​​​​​​​Cheltenham Town: Griffiths; Long, Tozer, Freestone, Blair, Azaz, Thomas, Sercombe, Hussey, Smith, May.
Barrow: Dixon; Jones, Davies, Nthle, Kay, Devitt, J Taylor, C Taylor, Brough, Quigley, James.
Ben Tozer
A crucial part to the way Cheltenham play, Tozer is an influential figure at the back.
Well renowned for his long throw speciality and leadership skills amongst the backline, Tozer has been outstanding in Duff's back five this season, using his age and experience to command and structure the Robins defence.
The 28-year old striker is a key part to Barrow's formation, acting as a target man up top alongside Luke James.
Quigley has scored on 8 different occasions so far this season, and helped keep Barrow slightly afloat of the relegation zone.
​​​​​​​Barrow shocked Cheltenham earlier on in the season, with an unexpected 3-0 victory for the Bluebirds, thanks to goals from Harrison Biggins, Quigley and James.
​​​​​​​The match is available on iFollow via Cheltenham or Barrow's respective club websites, with match passes at £10 for those in the United Kingdom.​​​​​​​​​​​​​​