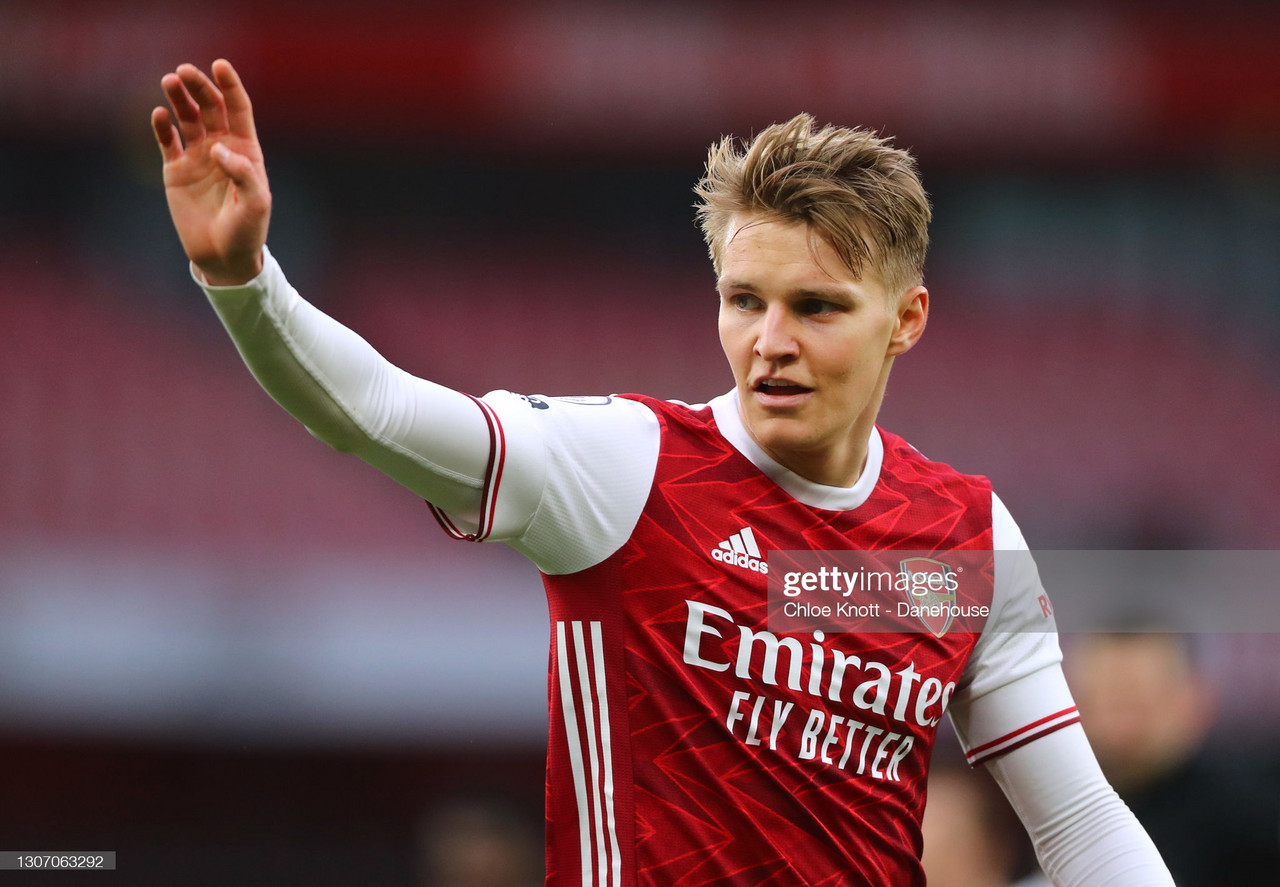 With his first Arsenal goal on Thursday, being appointed Norway captain on Friday and a Premier League goal against Tottenham Hotspur on Sunday, it has been a week to remember for Martin Odegaard.
The midfielder has been known as one of the world's hottest prospects after news broke of a young Norwegian making his debut for Stromsgodset aged only 15 years and 118 days, becoming the youngest ever to play in the Tippeligaen.
Following a move to Real Madrid, Odegaard joined Dutch clubs SC Heerenveen and Vitesse Arnhem on loan. However, it was his move to Real Sociedad that ignited a resurgence within him. He most notably scored against his parent club in the Copa Del Rey, eliminating them from the competition.
The London side will have high hopes for Odegaard and will dream that his loyalties lie within England come the end of the season.
Previous loan players
The Gunners will be hoping that Odegaard performs better than former Arsenal loan players. Most recently Dani Ceballos joined from Real Madrid in the Summer of 2019.
The Spaniard was successful within his first season and performed well-enough during the first season to warrant a second loan spell at the Emirates.
However, within Arsenal's rich history there have been some loanees to forget, from Unai Emery's Denis Suarez signing to fellow Nordic Kim Kallstrom.
Suarez played a whooping 67 minutes within the Premier League and Kallstrom joined in 2014 with a severe back injury, meaning Odegaard does not have a high benchmark to beat.
Odegaard's future
If his form continues, it looks certain that Arsenal would want to extend his loan further or sign the 22-year-old on a permanent transfer.
The Gunners are in need of a traditional number ten and, although Emile Smith-Rowe has been successful there in the past, Odegaard will fill the role left by Mesut Ozil perfectly.
Furthermore, signing the Norwegian captain will come at a large cost. If he continues to perform well within the Premier League, Real Madrid will be desperate to keep their hands on the player, thus Arsenal will have to break the bank in order to meet the club's evaluation.
Whether the boy wonder decides to stay in north-London next season or return to sunny Madrid, one thing is for certain: Norway have a serious player within their ranks.