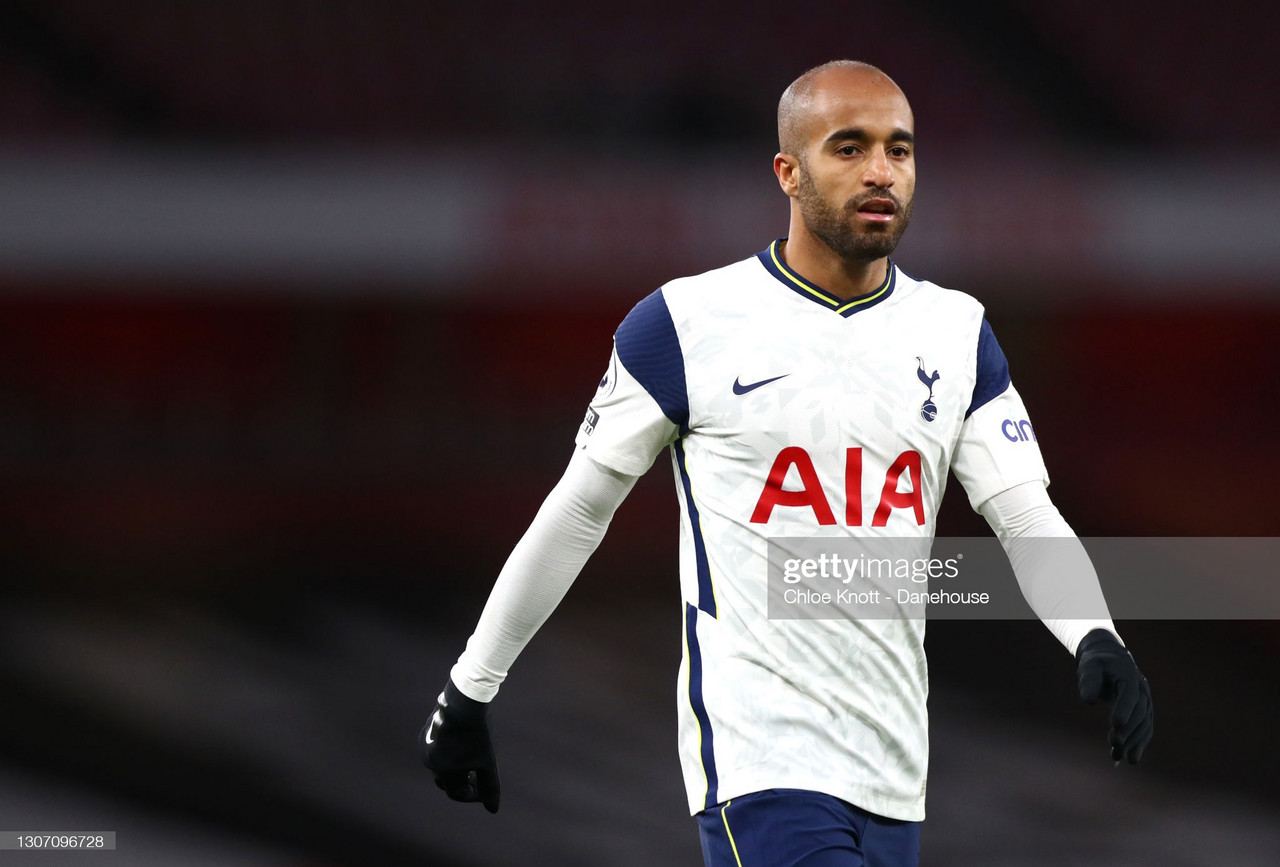 Tottenham Hotspur face Dynamo Zagreb in the second leg of their round of 16 Europa League tie tomorrow evening.
Lucas Moura spoke to the media this afternoon. The Brazilian has been one of Spurs' best perfumers of late.
Here are the key quotes from the pre-match press conference:
On playing as a number 10
Lucas has had great success, of recent times, playing behind the striker. The 28-year-old spoke on this new-found position:
"I feel very comfortable in that position. I can go from the right to the left. I can go from a number nine.
"It's a position I like to play and the gaffer is giving me confidence."
Lucas assisted Lamela's incredible rabona goal in the North London Derby at the weekend.
It is safe to say Lucas was just as surprised as everyone watching.
"It was a surpise for everyone but not us because we know him so well. He does this in the training session almost every week.
"He is an amazing player. It was the only thing he could do in this action and it was not easy. He has scored a goal like this in the past but in a derby is even more special.
"Unfortunately we didn't win the game because if we had to score that goal as the winner would have been more special. Lamela is an amazing player."
Spurs have a healthy 2-0 lead going into the second leg.
Lucas previewed the Europa League fixture:
"We need to go there with a strong mentality and fight for qualifying because we know that it will be very hard."
The Zagreb manager, Zoran Mamic', has quit midweek after a court case sentencing him to prison for four years.
Lucas is adamant that it will not effect the game tomorrow.
"What happened with the team, their manager, doesn't matter. We can't let it effect us, we have to win the game.
"We go there with a good mentality; to do our job."
The Welsh mafia consists of Gareth Bale, Joe Rodon, Ben Davies, and now we can confirm: Lucas.
"I am a Brazilian guy, but to do the W with my hands is difficult. The Welsh mafia is very nice, they are all nice guys and they accept me well so I am happy to be part of this mafia."