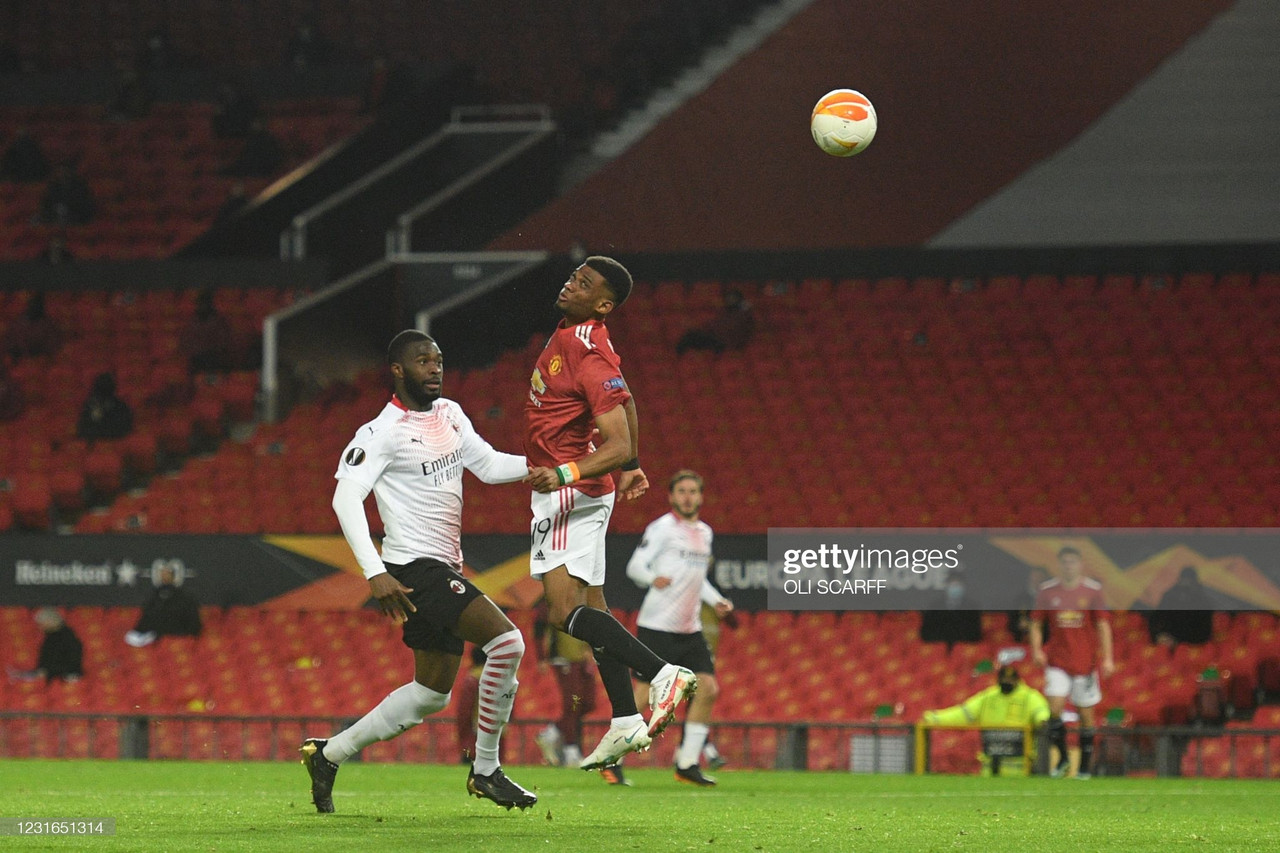 After a very entertaining first bout, two European giants enter the ring for round two at another historic venue - the San Siro.
Amad Diallo's brilliant debut goal was cancelled out late in the match by Simon Kjaer's stoppage-time equaliser and, in all honesty, the Italians should have left with a bigger advantage than just an away goal. Here are the biggest things, and players, to look out for in the second leg.
Turning 22 less than a month ago, the 6ft 4inch shot-stopper has already played over 275 matches and is Milan's answer to finally replacing Dida. Despite his inexperience in European football, Italy's No.1 is rated as one of the best in the world and, after his showing in the first leg, it's not surprising. Expect another massive performance from him.
Incredibly, the Frenchman hasn't featured for United in the Europa League so far this season. Pogba, though, is arguably the most talked about player in the Premier League - for good and bad - and his return to Italy is long awaited. If he is fit to play some part in tonight's showdown, you can bet on him having a dramatic impact.
Milan's midfield ran the show for large parts of the first leg at the Theatre of Dreams, forcing Ole Gunnar Solskjaer to make changes to his set up and, credit to him, he got it spot on. Diallo's introduction off the bench gave United added creativity through the middle - occupying interest of Kessié and Meïté - therefore creating more space to exploit out wide. It'll be very interesting to see how both sides approach the game.
Daniel James has had his fair share of critics over the last year or two, perhaps unfair actually, but has risen back to be near the top of his game. Goals in three consecutive games against Newcastle United, Real Sociedad and Southampton in February showed exactly what he can do and, after also laying on an assist in Spain, the Welsh wonder's importance to United continues to grow
He needs no introduction. One of United's most famous number nines, the self proclaimed 'God of football' continues to defy description as his evergreen talent shines bright at the Rossoneri. Oh yeah, he's also come out of retirement for Sweden this week, meaning we'll see more marvellous kung fu acrobatics at Euro 2020 this summer. What are the odds he'll celebrate by scoring against his old club in true Zlatan style?
One of the most exciting rules in the game, this one, and one of the harshest ways to exit a competition. Away goals are of paramount importance in knockout football and it's no different tonight. After a 1-1 draw in the first leg, a 2-2 scoreline or any draw involving more goals would be enough to see United progress, with a win obviously a route, too.
0-0, however, would send the Red Devils crashing out of the tournament which makes the showdown even more enticing. United have been involved in two goalless games in the last month, but Milan haven't suffered the same fate all season long. Surely it won't happen? There's a first time for everything, though.