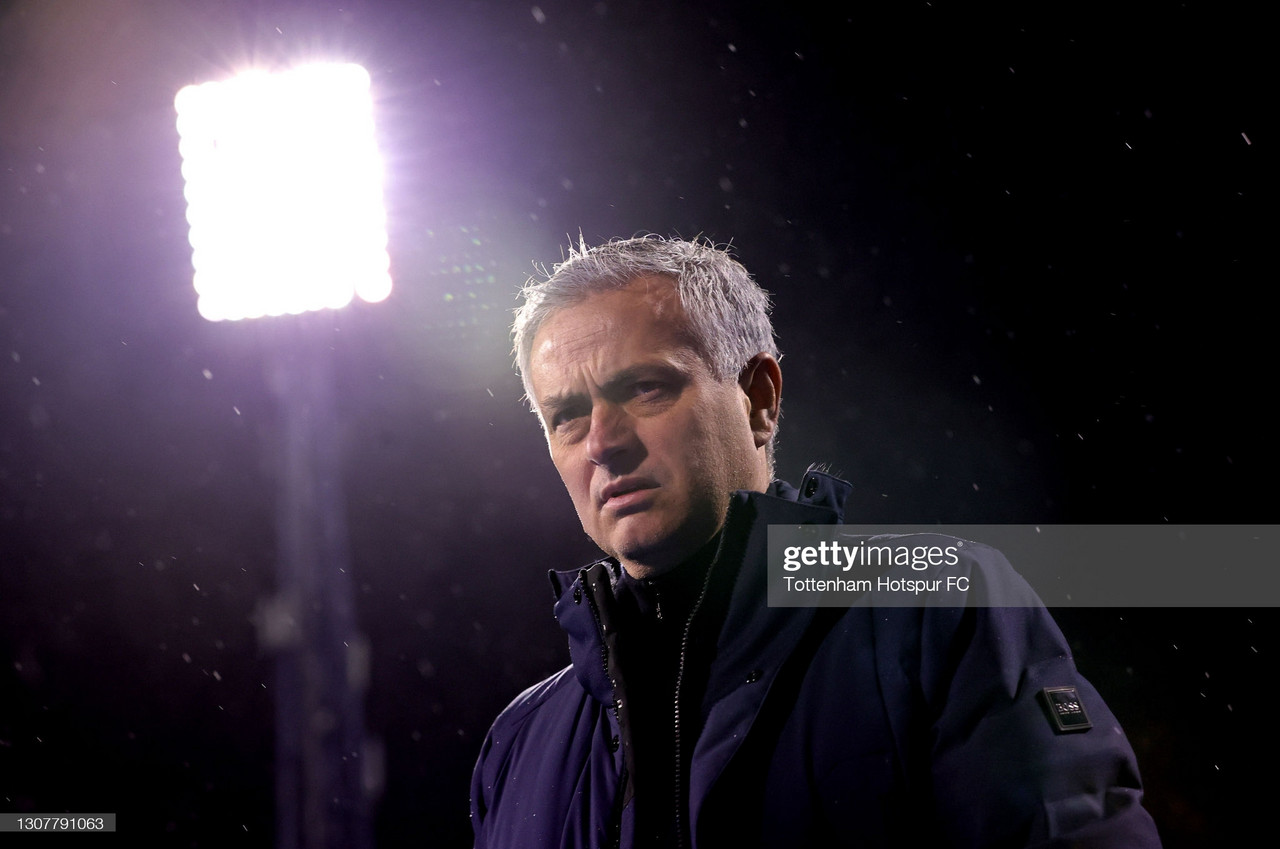 Tottenham Hotspur crashed out of the Europa League in disastrous style as they fell 3-0 to Dynamo Zagreb.
This was never meant to happen - a Mislav Orsic hat-trick has stunned Spurs and the world to the very core.
Spurs' season and Mourinho's tenure is spiralling down an incredibly ugly route.
Here are his key quotes after the match:
Mourinho was asked if it concerns him that the players aren't listening to and responding to what he wants:
"Of course it concerns me. We worked very hard, we tried to provide the best conditions for the players to perform. Of course it concerns me.
"My position as a head coach is the position that makes me uncomfortable to come in front of the cameras and go deep in analysis. I hope you can understand that.
"I believe all of us have to be humble enough to accept any criticism that you can make of our work. It is not for me to go on that."
Mourinho warned his players
Mourinho was defiant in what he told his players before the game, insisting that he told them to go and win the game.
"By surprise we were not caught. Before the game, I told players to play to win, I told players to refuse a feeling of 'if we draw or if we lose 1-0 or 2-1, is ok'. I told players do not go in that direction, play the game to be dominant, play the game to win it."
"At half-time even with result 0-0, I told them not to trust it. Don't do it. If they score a goal even minute 75/80/85, they will believe. "
Orsic's hat-trick included two goals from brilliant individual runs, and Mourinho made it very clear in stating that he had told his players of his ability before the game.
"My players watch and watch and watch Orsic actions during his career. We prepare with the analysts clips with the qualities of every player. The goals that Orsic scored, I watched them all, my players they watched them all."
Mourinho refuses to comment
When asked how he reflects on the result, Mourinho gave the reporter a defiant answer:
"I don't know if you had the chance to watch my interview after the game, I believe that I can only repeat what I told.
"Nothing new to tell you. If you want me to repeat, I can try and to use the same words and reflect my feelings; what I feel about the game.
"If you want me to repeat it it's fine, but there is nothing new to tell you."
This was the BT Sport interview that he was referring to:
You 𝗻𝗲𝗲𝗱 to listen to his Jose Mourinho interview 😳

He wears his heart on his sleeve as he looks at a horrible night for the club... pic.twitter.com/Wwi2THhPBH

— Football on BT Sport (@btsportfootball) March 18, 2021