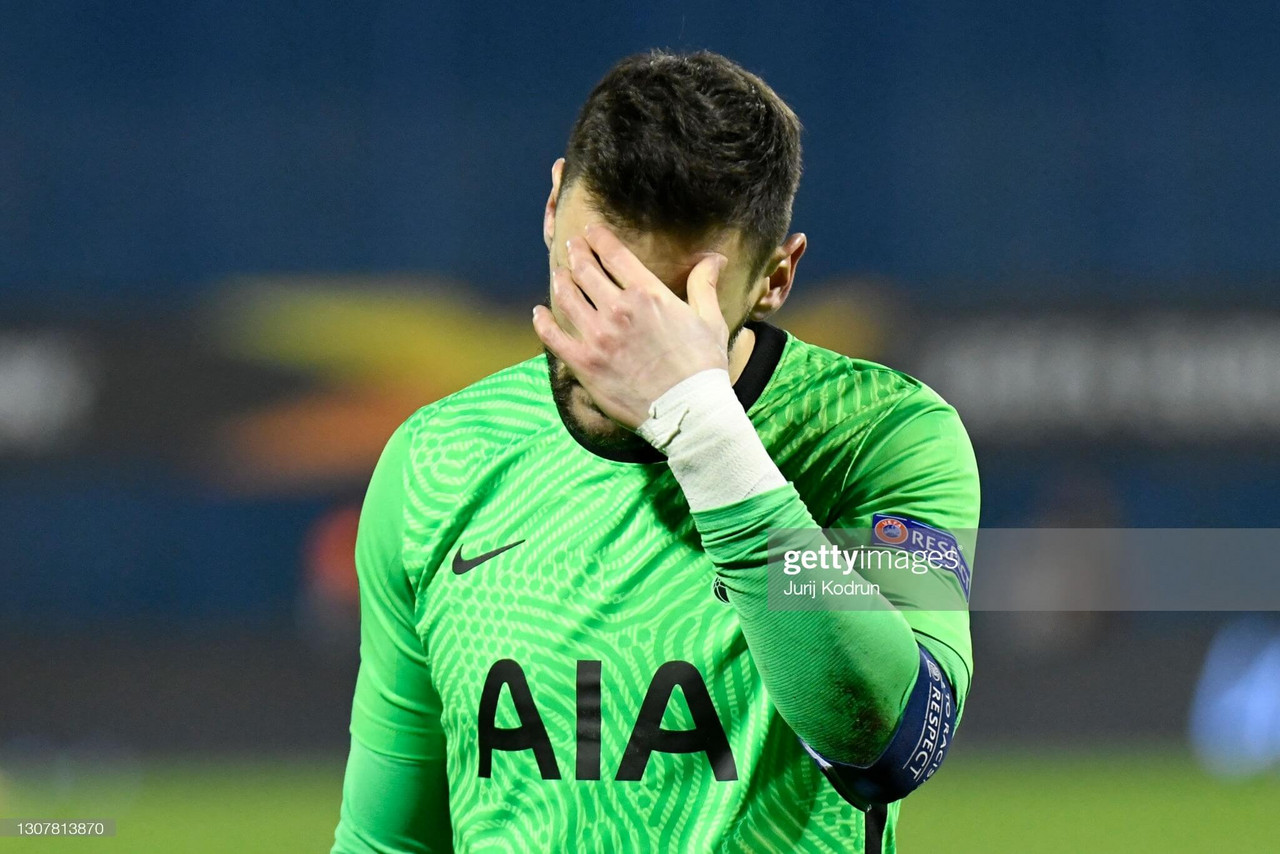 A horrible week for Tottenham Hotspur has gone from bad to worse after they came crashing out of the UEFA Europa League after suffering defeat by Dinamo Zagreb.
On Sunday, Tottenham lost to their bitter rivals Arsenal after taking the lead. A few days later, they played out 120 minutes of football to surrender their two-goal lead and lose in Croatia.
But things have not suddenly become difficult and a string of good performances over the last few years fail to hide what is really happening at the club.
In May 2017, Spurs played their final game at White Hart Lane beating Manchester United after goals from Victor Wanyama and Harry Kane secured the win for the hosts before Wayne Rooney got the consolation goal for the Red Devils.
That afternoon, current Spurs manager Jose Mourinho managed Man United to defeat.
But not much has changed since that day, eight players in Mauricio Pochettino's team that day have competed in this season's Europa League for the Lilywhites.
Four years after the closing of White Hart Lane, Hugo Lloris, Toby Alderweireld, Ben Davies, Eric Dier, Son Heung-min, Moussa Sissoko, Dele Alli and Kane are still regular members of the Spurs squad.
In 2019, Spurs competed in the Champions League and challenged all the way to the final, where they suffered defeat to fellow English side Liverpool. 13 of the match day squad that day still play for Spurs.
Since the CL Final and the final game at the old stadium, most of the players have stayed with the club.
Players aging and spending so long at the club is just one reason for the current spiral.
Serial Winning Manager Flop
Spurs have been on a downwards spiral for many years now, with owner Daniel Levy sacking Pochettino in hope their spiral ending. But it has far from ended with Mourinho's appointment failing to hide what is really happening.
Serial winner Mourinho joined Spurs, and many were conflicted over his appointment. Some seeing it as a positive, hopeful step. Some disagreeing.
Mourinho's time in North London could be over before it had chance to even start. The Portuguese manager in currently in his first full season at the club and he is yet to deliver what the club need more than anything. A trophy.
It is either his tactics or his managerial decisions that are not working, but either way, the players are responding the same way they did towards the end of Pochettino's reign.
"It's just a disgrace"
This season started and Spurs were flying, despite conceding in the last few minutes of games and individual errors leading to goal, they were top of the table for a couple of weeks in December. However, since then the team have fallen down the table rapidly.
The defeat in the Europa League is just the icing on the cake for the Lilywhites.
Captain Lloris is one of few players who have spoken out about the disappointing result.
It is time for an over-haul, offloading some players and bringing new, talented players in. It has been needed for a few years now, but after this disappointing result, it is required now more than ever.
Spurs still have the chance to be in the top four, but with so many other clubs performing well, it will be a long way to the finish line.
Plus, a Carabao Cup final win against Manchester City in April is still on the cards. But after the disappointing result in Europe, it is a question of if the team will be up for it.
Something needs to change, and it needs to change quickly. Time is running out for Mourinho, but it is the players that need to change, not the manager.