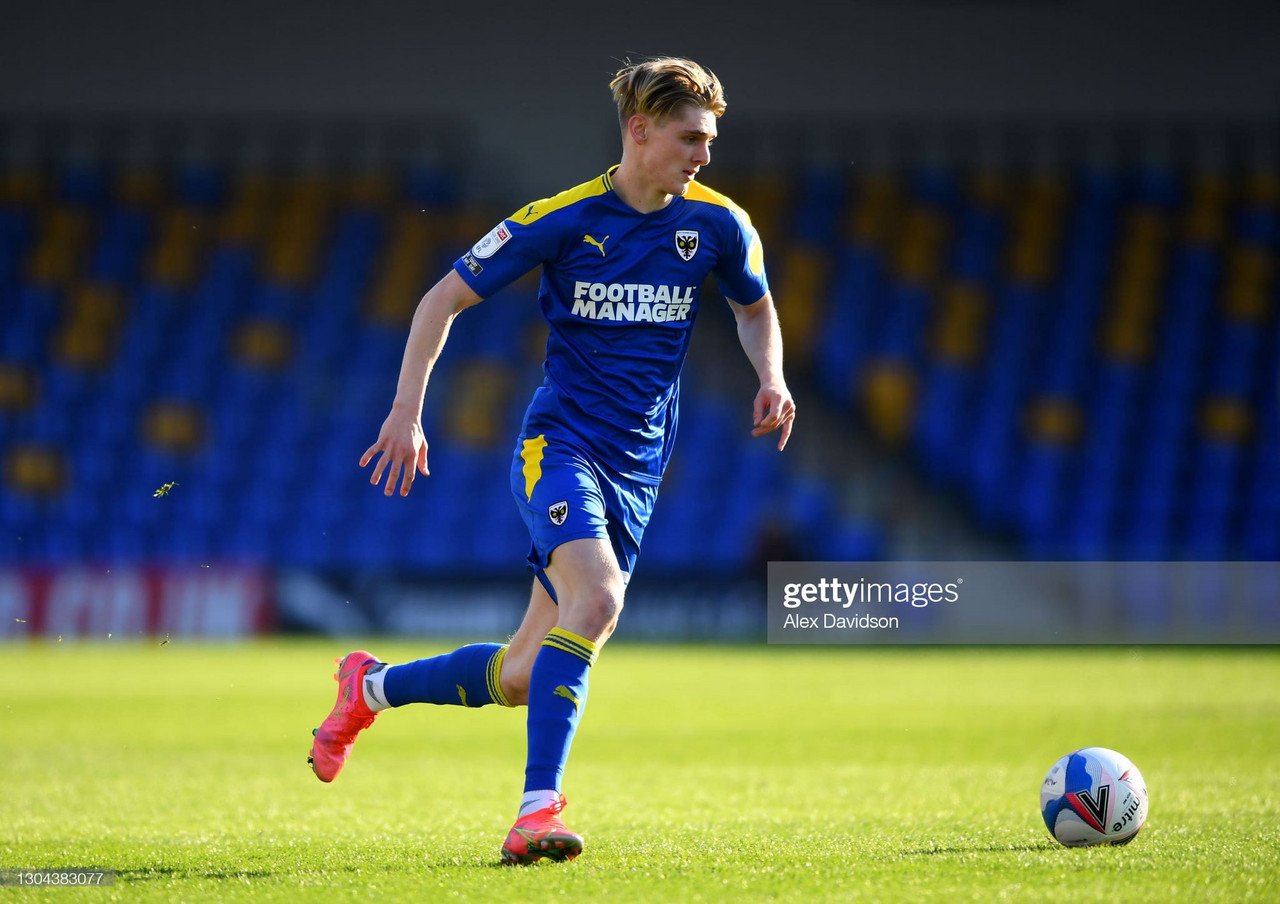 Jack Rudoni, who has been the creative spark in the Dons' attacking intent this season, was left on the bench for this afternoon's clash against Nigel Adkins' Charlton Athletic.
The 19-year-old, who has played a role in every game of Mark Robinson's tenure, is touted as one of the brightest prospects in the Football League, with his pinpoint eye for a pass and dazzling quick feet just two of the distinct attributes in Rudoni's arsenal.
When asked why Rudoni was left on the bench for this afternoon's clash, Robinson said, "Purely rest. Jack messaged me to say he was disappointed with his performance against Wigan, and he told me, 'Robbo, I think I am feeling a bit fatigued.' He is a young lad, and he has played a lot of football."
His future role
Rudoni, who played just behind the striker or as a midfielder under former manager, Glyn Hodges, has been forced to play out wide on the left in recent weeks due to injuries that Wimbledon have picked up in their fight for survival.
Robinson explains, "In terms of his position moving on, no, I don't see him as a wide man. It has been needs must really. We don't have many attacking options at all; Shayon Harrison got injured coming on after 30 seconds and, until Ollie Palmer came back, we had even less."
He added, "It (playing Rudoni out wide) was just a way of carrying a threat in that position. Ryan Longman is traditionally a winger, so that's why we were playing 4-2-3-1 before, which meant Jack had to play out of position. Even though he is capable of affecting the game from out wide, moving forward, for me, he is a midfielder."
"I think as he matures and begins to understand the game a little bit more, he will learn to play as a number 8, especially once he understands to play off a lesser number of touches and when to have more touches in key areas.
"It doesn't mean in the coming games he won't be out wide, as right now, it's needs must. But in the future, that is where I see him as a player. Jack is a fantastic talent and he's a massive player for us."