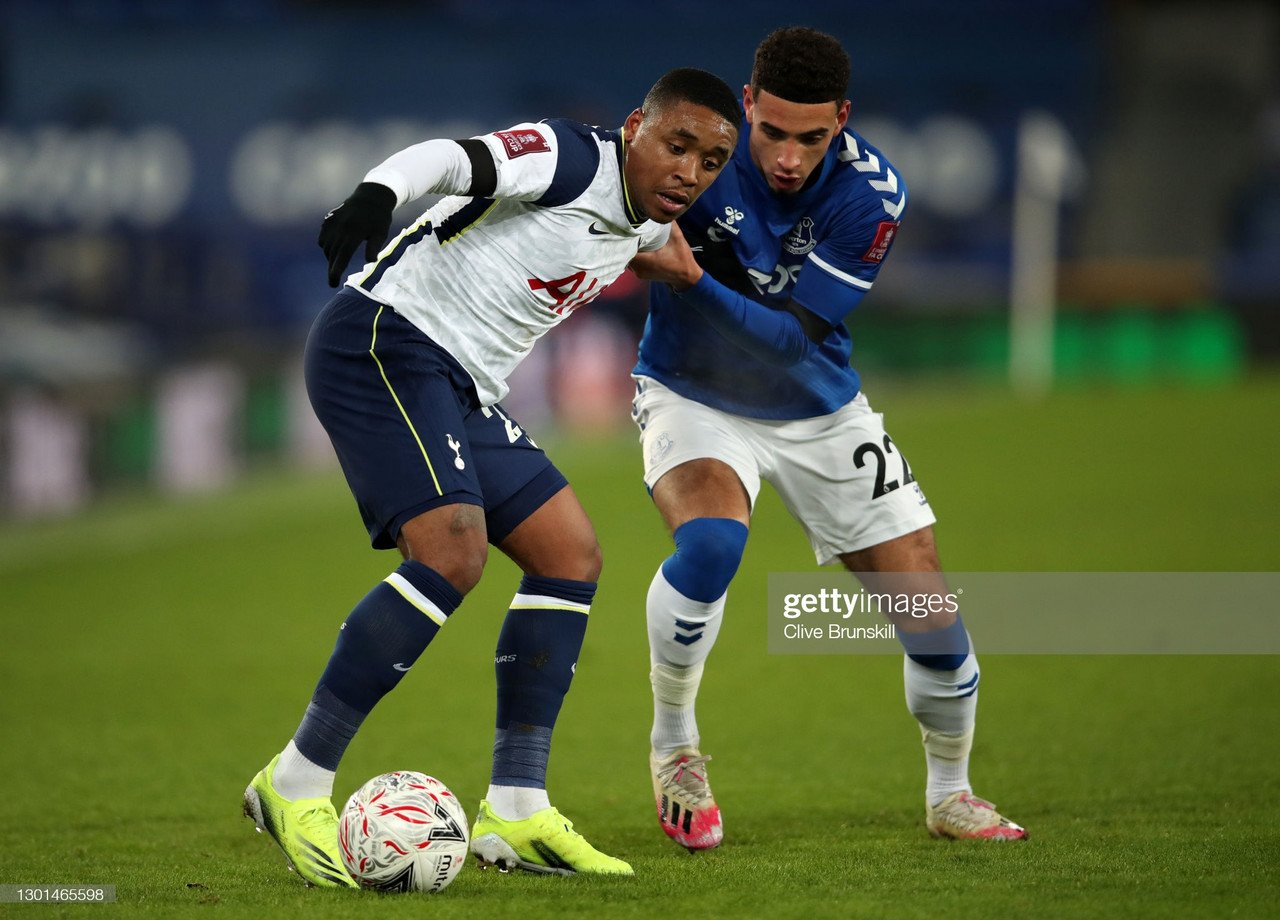 Tottenham Hotspur are undergoing a seriously strenuous and underwhelming period of their season.
Their recent exit from the Europa League has sparked outrage from the Spurs fans, and rightfully so. Their performance away to Dinamo Zagreb was nothing short of woeful.
They surrendered a 2-0 lead they had brought to Croatia from the first leg of the tie, with a performance so poor that it somehow exceeded the one they put in at Arsenal the Sunday before.
One player that has found it difficult to get a run in the side recently is Steven Bergwijn.
Since arriving in London in January of 2020, the 23-year old has found himself in and out of the team under Jose Mourinho.
Seemingly, Bergwijn was destined to become a fan favourite, after he scored an exceptional volley, in the 2-0 win at home to Manchester City in February 2020.
However, the winger has not managed to score in his 29 appearances in the 20/21 season, and the former PSV Eindhoven player has only accumulated three assists to compliment the lack of goals.
During a press conference last year, Mourinho admitted that it was not his decision to sign Bergwijn. "He's a good player. Congratulations to my club because initially, he wasn't my first option – in the end, it was a great decision", said Mourinho (GOAL).
These comments can be interpreted to suggest that Bergwijn may not fit the player profile that Mourinho typically likes to recruit.
This may be one of the reasons why Bergwijn has fallen out of favour recently at Spurs, and it may explain why he has not started in the Premier League since the beginning of February.
Whilst the presence of Heung-Min Son and Gareth Bale have somewhat hindered Bergwijn's game time, we must not forget that he has provided some proof that he is capable of reaching an elite level in the future.
His first game for the club sent Martin Tyler into a frenzy, after Bergwijn controlled the ball with his chest on the edge of the area, before volleying low past Man City keeper Ederson.
Steven Bergwijn scored on his #thfc debut in a 2-0 win over Manchester City. | On This Day • 2020 pic.twitter.com/6HCpjDqeCh

— Daily Hotspur (@Daily_Hotspur) February 2, 2021
As well as this, Bergwijn impressed when football returned after the first lockdown. Spurs played Manchester United, a game that ended 1-1.
Bergwijn opened the scoring, after picking up the ball in United territory, before powering his way into the final third, giving the slip to Harry Maguire, and powering his shot past David De Gea.
These instances, admittedly have been few and far apart, however, the evidence is there that Bergwijn has what it takes to succeed in the current Spurs squad.
His raw pace and power can often have defenders tripping over their own feet, and when 'Stevie' has the confidence to run at players on a more regular basis, his output for the club is sure to improve.
Considerably, his other goal in the domestic league came against Wolverhampton Wanderers, another top-half team.
Wolves were on fine form last season, narrowly missing out on European football.
The conclusion to be taken from this is that Bergwijn has already proved that he can perform against the best. These flashes of brilliance are undoubtedly far too infrequent, but when they do appear, fans can marvel at the pure talent that Bergwijn obviously possesses.
It is difficult to ignore the fact that Bergwijn's returns this season have been way below par.
Interestingly, most Spurs fans seem to be willing to give the Dutch youngster time to develop and prove himself; surprising considering many do not feel the same about young Carlos Vinicius, who is on loan from Benfica.
Bergwijn has often found himself in great positions as part of a magnificent Spurs attacking three this season.
The majority of those who watched will have remembered the agonising miss from Bergwijn against Liverpool at Anfield.
With the game finely poised at 1-1, Bergwijn had an opportunity to put Spurs ahead as he raced in on goal.
His right-footed shot beat Liverpool's Alisson Becker but cannoned back off the post.
This ultimately cost the North-London club, as Roberto Firmino went on to seal a late winner, breaking the visitor's hearts.
It is situations like these that Bergwijn needs to bounce back from and find some sustained confidence in his play.
Regrettably, Mourinho has failed to start him frequently following the game in Merseyside. But, it is all about bouncing back when his opportunity does come again.
Spurs are in a position where they more or less have nothing to lose for the remainder of the season.
Excluding the Carabao Cup final against City; they have been eliminated from both the Europa League and the FA Cup. As well as this, their chances of finishing in the top four in the Premier League are also slim.
Therefore, it is imperative that Bergwijn seizes the opportunity when it next comes his way.
We have all seen what he can do, it is now time for him to demonstrate this consistently, in an effort to boost the morale around Spurs, in what is an uncertain time for the club.