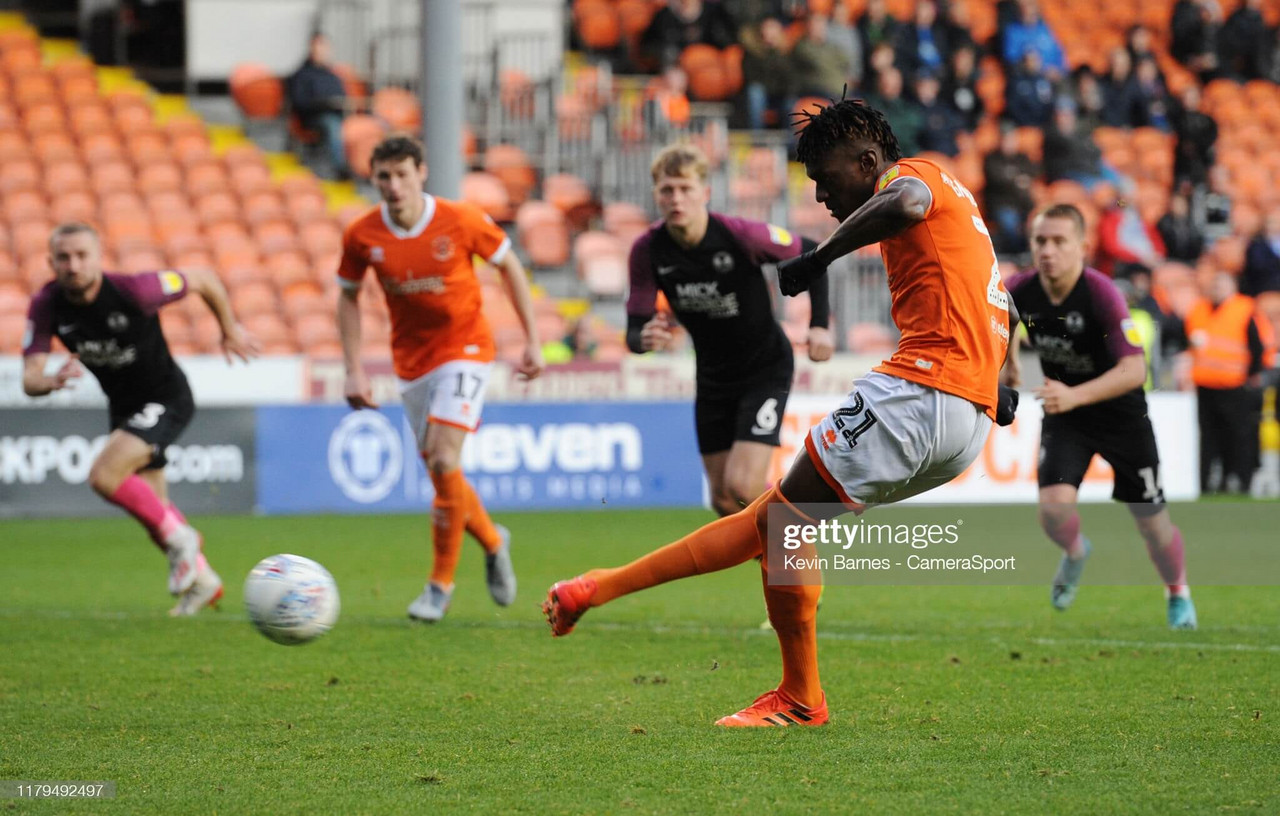 Neil Critchley's Seasiders could go into the play-off places if results go in their favour, whilst Peterborough United could go to the top of the Sky Bet League One table by the end of the night. Both managers addressed media questions ahead of the clash under the lights on Tuesday evening.
Neil Critchley on the away run of form, recent clean sheets & Peterborough as an outfit
"Yes its been very satisfying, those four games if you look at the calibre of the opposition, to go and win those games and keep a clean sheet in all of those games. We ain't conceded a goal, its been very satisfying, and again it just epitomises the group of players, the work that they put in, the togetherness they show on the pitch, because its not always been straight forward. We have had to dig in and battle really hard for them points, but again hopefully it gives the players enormous confidence and belief to show what we are capable of.
"We have to be very good, I think the players they have got in this division, particularly at the top end of the pitch are extremely good but they have got experience at the back, good players in midfield, obviously a very good manager and coach, its just a tough game. But we are in good form, we have good home form, bit frustrating recently with the draws but its a great game for us to look forward to."
Darren Ferguson on the Seasiders' record against them
"We will prepare as normal and go through every thing we normally do," he said.
"We prepare very well for games, the players know that and we will do the same today. They are a good team they showed that in their performance against us at our place, this was a long time ago. They are on a good run, I think they have won their last four away games. They have drawn their last four home games and only conceded five goals in something like twelve games. So listen they are in good form and well organised.
"No matter what stage of the season you are at and how teams are doing in terms of where they are in the league standings, Blackpool away is always a tough game, its not going to be any different tomorrow night. We have to go there, we have to take the game to them, we have to be positive and make sure we get everything out of the players.
"We are going there to win the game, we are in a very good position, we know what a win would do, so we are going there to win the game as we do every game. But we are going to have to play well, there's no doubt about that."