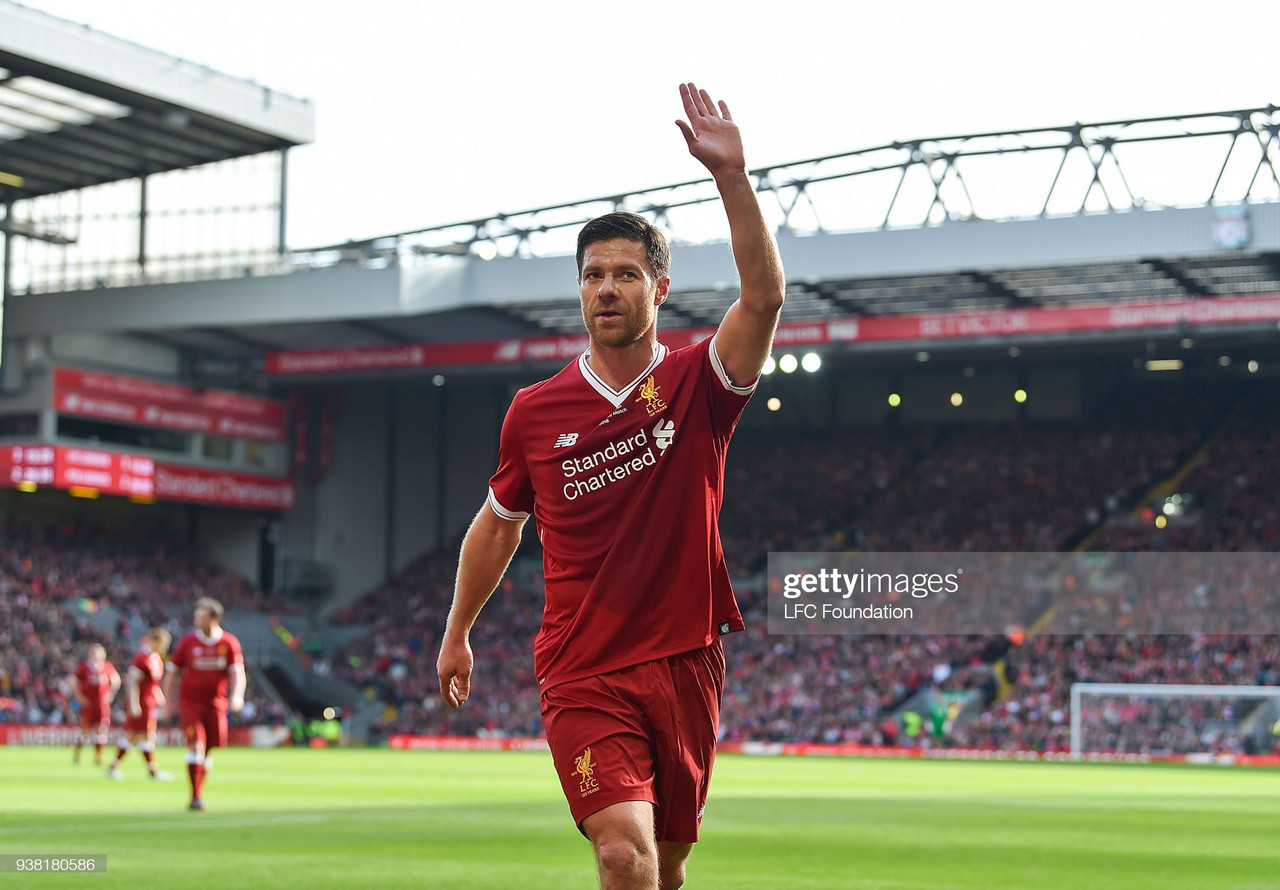 Liverpool's former midfield maestro has agreed to become the new head coach of Borussia Munchengladbach. A club with a steeped European history looking for a new lease of life in German Footballs ever lasting conundrum to overthrow Bayern Munich.
The experiences gained through managers such as Rafa Benitez, , Jose Mourinho, Carlo Ancelotti and Pep Guardiola transcended into Alonso's Spanish way of playing. He was stylistically the ideal choice for any side with a large portion of possession.
But not always does a glittering football career end up being a success in management. To achieve his goals as a coach, which is to one day manage a club at the top table in European football he must learn his trade, adapt to different styles of play and continue to be the re assuring figure we seen throughout his time on the pitch.
It is an interesting next step for a Spanish manager. There is no doubt it may seem a big one going from the third tier in Spain to an historically top Bundesliga club. It shows his thriving ambition to become the best again.
But Alonso isn't just any third tier manager, he took over in San Sebastian where he grew up as a young boy. He has learnt on the job and completed courses with Xavi, Valdes and Raul in under 14's football. It is also clear that Alonso's managerial thinking is to go down his own route, it wasn't so long ago he rejected the chance to become Carlo Ancelotti's assistant.
Real Sociedad and Germany switch
During his time in Sociedad Alonso has progressed the youthful development of the B team, and improved the connection through to the first team squad.
They're now currently top of the Segunda B due to preference of wanting to go back home and help his local club, rather than try and land one of the bigger jobs first.
It is a confident move from Gladbach, who have jumped the queue in order to receive Alonso's signature. Clubs in Spain will have had him on a shortlist for months, looking at his style of play with the ball and how he has learnt from his past bosses.
But clubs in Spain have stood still, and Germany as a footballing institution has always believed in giving young prospective managers an opportunity to become progressive and give them time to learn from their mistakes.
Alonso's style of play is far from what could be imagined, which would be the typical Spainish tiki-taka that Pep Guardiola progressed. It is more dynamic and aggressive and during his time at La Real he played a 4-1-4-1. If he can harness his Spanish way of teaching and mix it with the energetic German philosophy he could become a real success in the Bundesliga.
Do roads lead to Anfield?
While there is no rush in anybody thinking of Jurgen Klopp's replacement, the obvious mention of Steven Gerrard will always be the front runner.
But detached from the headlines, the Spaniard has now landed a job that could put him in pole position for Anfield in 3-4 years time.
Liverpool would be keen for Jurgen Klopp's replacement to have a similar style of play to him, and while Alonso believes in the Spanish approach, in Germany Gladbach's mission will be to achieve Champions league qualification while playing fast, high pressing football. If Alonso can nail this he could be a contender at Anfield.
He will be able to boast all of the perfect ingredients needed to become a success at Liverpool. With the admiration of supporters already there, and the clear football knowledge he has transformed in Spain, he has now got his chance at a 'sleeping giant' in a German football scale. Gladbach are a club that have been underachieving for a while, but the intense nature of their supporters can be used to good effect in transforming them. Sociedad is a club with a rich tradition and a clear identity and Gladbach is similar.
As is Liverpool, who will be keeping an eye on Alonso's progression for future decisions.