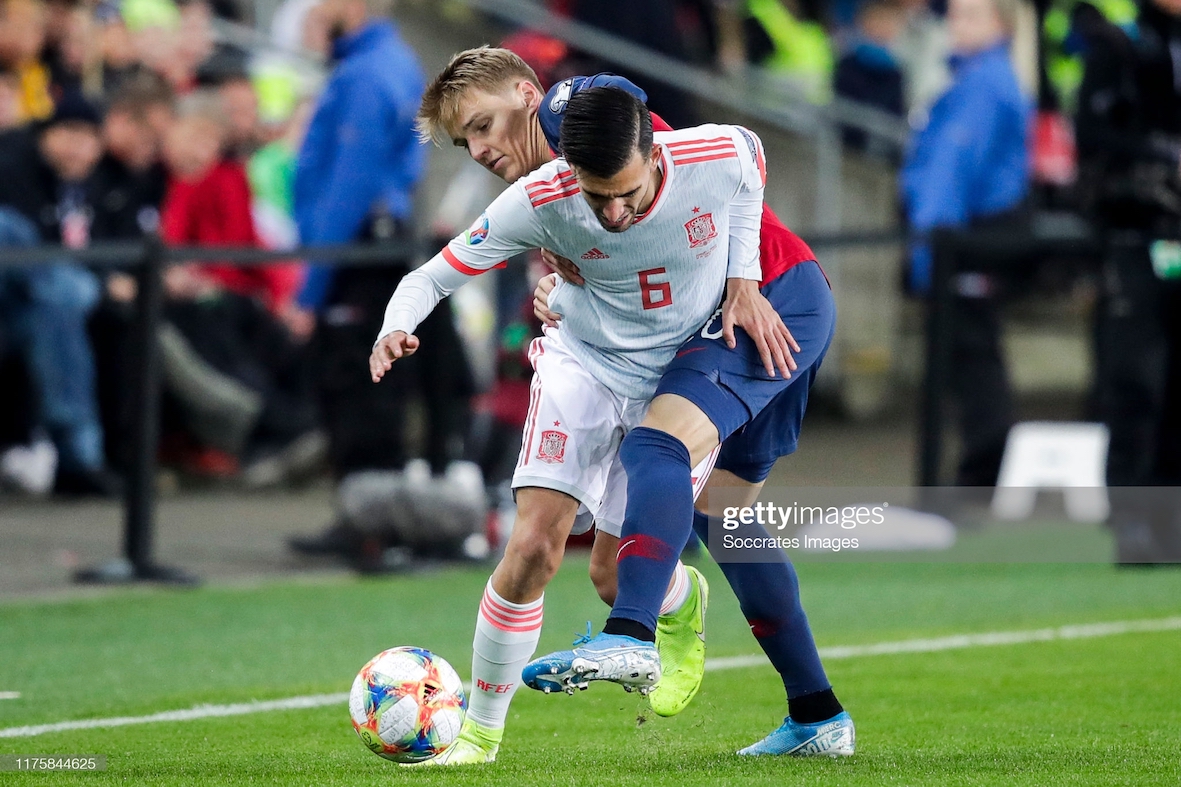 The first international break of the new year is now upon us with a host of FIFA World Cup Qatar 2022 qualifiers due to be played over the upcoming week.
Although the international break is usually far from enthralling as footballing goliaths take on the likes of San Marino and Gibraltar, it nevertheless provides an opportunity watch Arsenal's players perform on the international stage.
Despite the interruption to regular club football there will be a plethora of Arsenal stars to watch out for, with no fewer than 15 players set to feature for their respective international teams.
Without further ado, here are the Arsenal players to keep an eye on during the international break and a comprehensive list of fixture dates.
Goalkeepers
Runar Alex Runarsson - Iceland
(25/03 19:45 - Germany vs Iceland)
(28/03 17:00 - Armenia vs Iceland)
(31/03 19:45 - Liechtenstein vs Iceland)
Bernd Leno - Germany
(25/03 19:45 - Germany vs Iceland)
(28/03 19:45 - Romania vs Germany)
(31/03 19:45 - Germany vs North Macedonia)
Karl Hein - Estonia
(24/03 17:00 - Estonia vs Czech Republic)
(27/03 17:00 - Belarus vs Estonia)
(31/03 16:45 - Sweden vs Estonia)
Defenders
Kieran Tierney - Scotland
(25/03 19:45 - Scotland vs Austria)
(28/03 19:45 - Israel vs Scotland)
(31/03 19:45 - Scotland vs Faroe Islands)
Daniel Ballard - Northern Ireland
(25/03 19:45 - Italy vs Northern Ireland)
(28/03 17:05 - Northern Ireland vs USA)
(31/03 19:45 - Northern Ireland vs Bulgaria)
Cedric Soares - Portugal
(24/03 19:45 - Portugal vs Azerbaijan)
(27/03 19:45 - Serbia vs Portugal)
(30/03 19:45 - Luxembourg vs Portugal)
Dinos Mavropanos - Greece
(25/03 19:45 - Spain vs Greece)
(28/03 15:00 - Greece vs Honduras)
(31/03 19:45 - Greece vs Georgia)
Sead Kolašinac - Bosnia & Herzegovina
(24/03 19:45 - Finland vs Bosnia & Herzegovina)
(27/03 17:00 - Bosnia & Herzegovina vs Costa Rica)
(31/03 19:45 - Bosnia & Herzegovina vs France)
Midfielders
Martin Ødegaard - Norway
(24/03 19:45 - Gibraltar vs Norway)
(27/03 17:00 - Norway vs Turkey)
(30/03 19:45 - Montenegro vs Norway)
Thomas Partey - Ghana
(28/03 17:00 - Ghana vs São Tomé and Príncipe)
Granit Xhaka - Switzerland
(25/03 17:00 - Bulgaria vs Switzerland)
(28/03 19:45 - Switzerland vs Lithuania)
(31/03 19:45 - Switzerland vs Finland)
Mohamed Elneny - Egypt
(25/03 16:00 - Kenya vs Egypt)
(29/03 17:00 - Egypt vs Comoros)
Forwards
Bukayo Saka - England
(25/03 19:45 - England vs San Marino)
(28/03 17:00 - Albania vs England)
(31/03 19:45 - England vs Poland)
Pierre-Emerick Aubameyang - Gabon
(25/03 16:00 - Gabon vs DR Congo)
Nicolas Pépé - Ivory Coast
(26/03 16:00 - Niger vs Ivory Coast)
(30/03 14:00 - Ivory Coast vs Ethiopia)