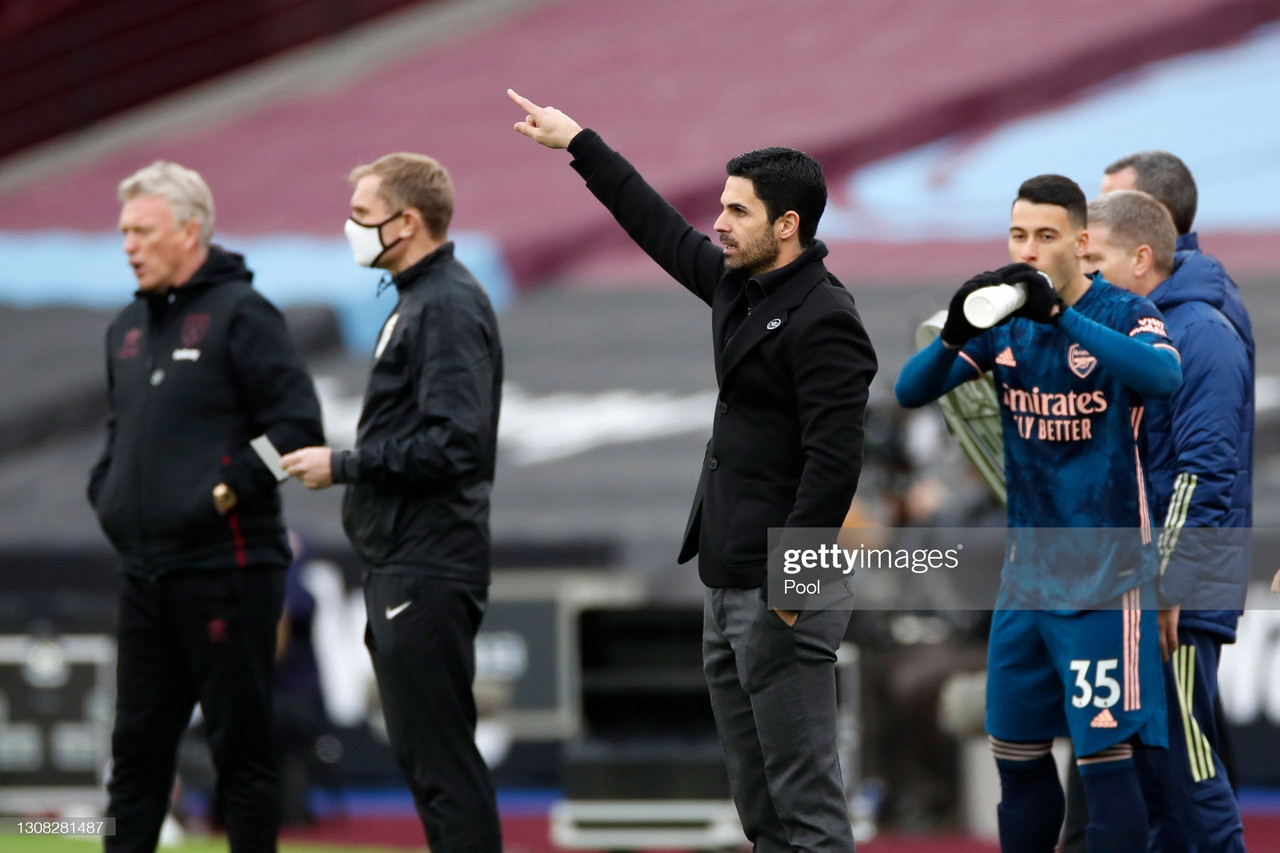 Following a disappointing defeat to Olympiacos at The Emirates Stadium, Arsenal boss Mikel Arteta sat down with SkySports for an in-depth discussion of his tactics, his ideology and how his Arsenal side are progressing.
Despite the difficult season that Arsenal have endured, the Spanish manager was bullish about his style of play, explaining that:
The quotes
"When you have clear ideas and principles, it's about applying them. There's no point just telling people what we expect from them, then not making the decisions when those things are not accomplished."
However, he recognises the issues that Arsenal continue to face across all departments, saying that:
"There are still margins for improvement. Sometimes it's been the game management. Sometimes it's been the poor decision-making. Sometimes it's been a lack of discipline.
"Those are the things we have to eradicate if we want to fight with the top teams."
Nevertheless, Arteta is confident that his Gunners side is beginning to make progress as a team:
"I'm seeing the direction that we're taking. I'm seeing the energy that we play with, that we train with. I'm seeing the environment that we are creating around Colney and how involved everyone is, including the staff, the board, everybody.
That gives me a positive feeling, that if we make some good, positive decisions, we will be really strong."
It is easy to look at the goals Arsenal have conceded recently and point to individual errors, whether it be from Granit Xhaka, David Luiz or Cedric Soares. However, Arteta insists that the blame must lie squarely with him, arguing that:
"I think it's always my responsibility when it's related to things that happen on the pitch. We have some rules and some principles we have to apply. The worst thing is to send someone out to do certain things and them be scared to do them.
"That's when we have to stay strong. It's about risk and reward. Where you do it and when you do it. You have to get that feeling right and that's obviously a decision for the players to make on the pitch.
"It's true that sometimes, when conceding very little [in terms of chances], we have conceded a goal", pointing to Burnley and Wolves as the latest in a long list of examples.
"We need more clean sheets and we have talked about that. We haven't had enough, even though the defensive performances have been really, really strong."
On the pitch performances are second for the Gunners boss, who has spoken at length previously about changing the culture at the North London club. It is here that he sees real improvements, noting that:
"For me, the most important thing in the end is when they talk about the club, about how they are feeling here, how is their body language? What are the words that they use to describe how they are? When that's positive, I think you are in the right direction."
Looking ahead to the summer window, Arteta recognises the need for reinforcements, conceding that "quality-wise we are still not there." He is, however, confident that they will be successful going forwards in the transfer market, revealing that:
"We are planning everything for the summer, the same with the board, with [chief executive] Vinai [Venkatesham], with [non-executive director] Tim [Lewis], and with the owners".
Despite Arsenal's disappointing ninth-place in the Premier League at the time of writing, there is a feel-good-factor back at Arsenal, and the players seem to be enjoying playing football again.
Certainly, the likes of Kieran Tierney and Martin Odegaard have expressed their respect and admiration for Arteta in recent days. Although it remains to be seen how far Arteta can take this group of players, the future is certainly looking brighter than it has in some time for Arsenal fans.