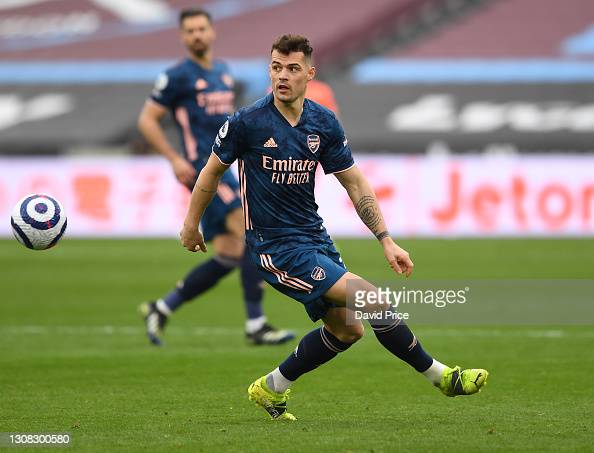 Arsenal's 3-3 draw with West Ham on Sunday was among the most entertaining games of football that we as football fans have been treated to this season, with the Gunners clawing back a game that looked dead and buried by the half-hour mark.
With the points being shared at the London Stadium, Arsenal now sit in ninth place, just seven points behind David Moyes' Hammers squad who find themselves in fifth place as the season comes to a spearhead.

The battle for the European places is the most competitive that the Premier League has seen in recent years, with just 10 points between Chelsea in fourth place and Mikel Arteta's side in ninth.

The Spanish coach will be looking to his senior players to lead the way, as any dropped points could be detrimental to Arsenal's season.

Despite being a polarising figure among Arsenal fans, Granit Xhaka has been proving his worth on the pitch, consistently performing to a high level in the heart of the Gunners midfield.

What now feels like years ago, the Swiss midfielder was stripped of his captaincy by then manager Unai Emery – despite this, it is clear to see that Xhaka has remained one of the most influential players in the Arsenal dressing room.

The Gunners have their eyes fixed on the European prize that awaits them should they finish the season in the way that Xhaka and his teammates have envisioned; the 28-year-old spoke to Blick:

"In the league we are back within reach of the European places and now we need a run to make it in there. In the Europa League it would be absolutely important to get to the final,"

"So far it has been an up and down season. We got off to a good start at the beginning, then didn't score in a number of games, but now things are going much better again,"

By the end of the season, it is likely that the winners of the FA and Carabao Cup competitions will have confirmed their places in the Champions League next season through their Premier League positions, meaning that as low as seventh place may be enough for the North London side to qualify for Europe next term.

Xhaka went on to hit back at his critics, suggesting that he may receive a disproportionate amount of criticism in light of his less impressive performances:

"In football you have to live with criticism, but there also have to be limits," he said.

"There are other players who get red cards, but they don't get criticised as much as I do. That doesn't ruin me. I can handle it, and this time I came back even stronger, which many people did not expect."

Having snatched a draw from the jaws of defeat as they faced West Ham on Sunday, Arteta's Arsenal squad will be fully focussed on picking up maximum points from their final fixtures in the Premier League.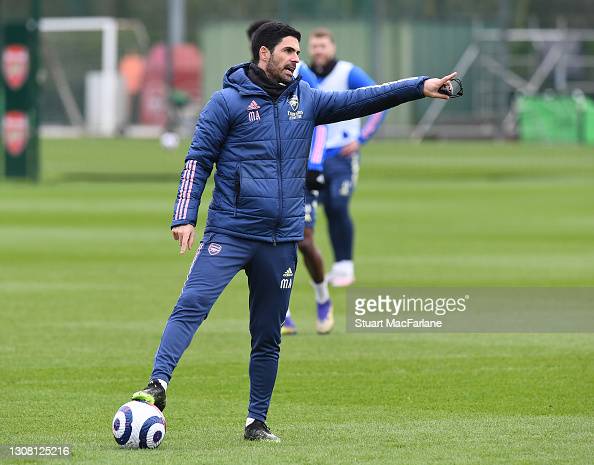 I like to think I have a somewhat measured approach to my Arsenal predictions, and as I'm reminded on a regular basis "as an Arsenal fan, it's the hope that kills you" – but it is difficult not to feel optimistic when looking at this squad.

The consistency of performances since Christmas has been like nothing Gunners fans have experienced since the days of Arsene Wenger, with breakout stars in Emile Smith-Rowe and Bukayo Saka leading the charge for European football.

Should Arsenal continue their fighting form into the final games of the season, there is no reason why they couldn't find themselves playing Europa League football again next season, at the very least.

With a huge game facing Jurgen Klopp's Liverpool once the players return from International duties, it is now up to the North London side to fight until the last whistle of the last game of the season in the pursuit of Europe.