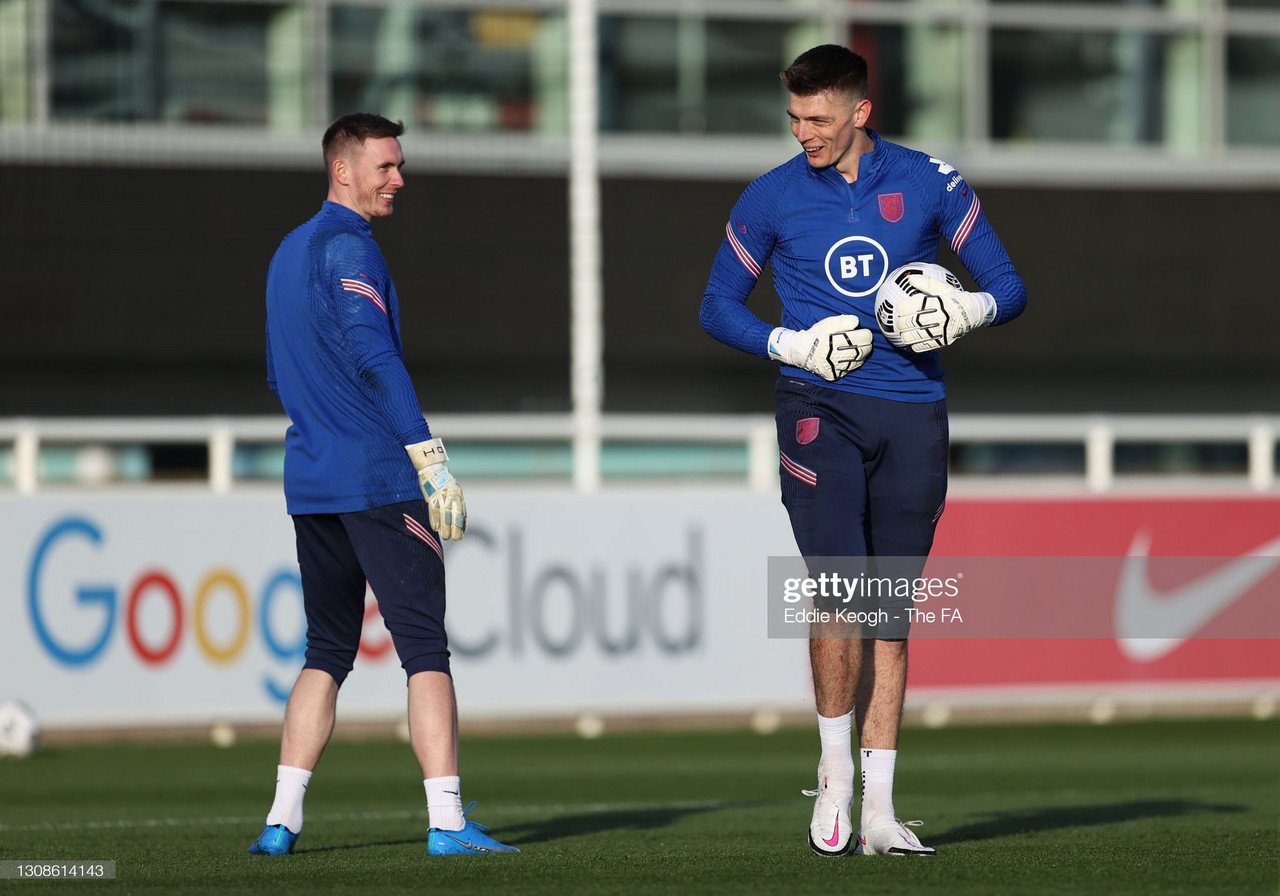 Very few were jumping with joy at the prospect of the international break. That lack of excitement was compounded with the uninspired England squad that Gareth Southgate managed to conjure up. However, Burnley fans could be feeling excited at the prospect of seeing one of their own getting a big opportunity.
Nick Pope looks set to get the lion's share of the minutes, with Jordan Pickford unavailable as a result of injury. Pope will go into the upcoming three World Cup qualifiers as Southgate's first choice goalkeeper and he will be absolutely delighted.
Pope deserves his opportunity. No English goalkeeper has kept more clean sheets in the Premier League than the Burnley stopper (9). He also has a save percentage of 77.7, the third highest in the division.
Many believe that Pope's kicking is not good enough for the England setup. They might be right. While his distribution has certainly improved over time, he will never be a match for Pickford with the ball at his feet. The Everton stopper has outstanding technique with his left-boot.
The 28-year-old is a commanding presence and that confidence can simmer through to his defence. Defenders can play a few yards further forward and take a few more risks.
Making a challenge
Pope has to portray an alternative option. He will never be a better kicker than Pickford but he can very easily be a better shot stopper and box commander. The best thing that Pope can do is play to his strengths.
In earlier appearances with England, Pope opted to throw the ball as often as he could - a method of countering his lack of kicking precision. Short and long, his throws were fast and accurate. The technique cannot completely take away Pope's kicking duties but it can demonstrate an effective form of distribution, particularly with counter-attacks.
Admittedly, it will be a challenge to illustrate Pope's strengths against San Marino and Albania, two opponents that will simply be trying to avoid a cricket-score defeat. Pope's sole responsibility could well be finding those in front of him. However, that should be a fairly routine task when you look at England's first two matches.
Southgate is fairly stuck in his ways. The current squad selection shows that he has an in-built loyalty with those who have served him well in the past. Eric Dier, a player whose form has drastically dipped at Tottenham Hotspur, has still found himself in the group, for example.
While Pope has been a regular in Southgate's squads, he has never looked like ousting Pickford from the starting eleven. Even when Pickford was suffering from terrible club form, Southgate stayed loyal to his goalkeeper.
Southgate tried to switch from his back-three system but it looks as though he is going back to what he knows. What has remained the same is the manager's obsession with playing out from the back, and Pickford ticks both boxes. He served Southgate well in Russia, 2018, and his playing style is fundamental to the progressive style that the manager wants England to play.
Ultimately, Pope shouldn't try to think outside of the box in order to win-over Southgate. The only way he will be the number-one in the summer is if Pickford cannot play.
Pope should enjoy this international break. He has earned this opportunity. More caps under the belt and more opportunities to play alongside some superstars. All Burnley fans will be proud to see their goalkeeper donning a Three Lions jersey once again.