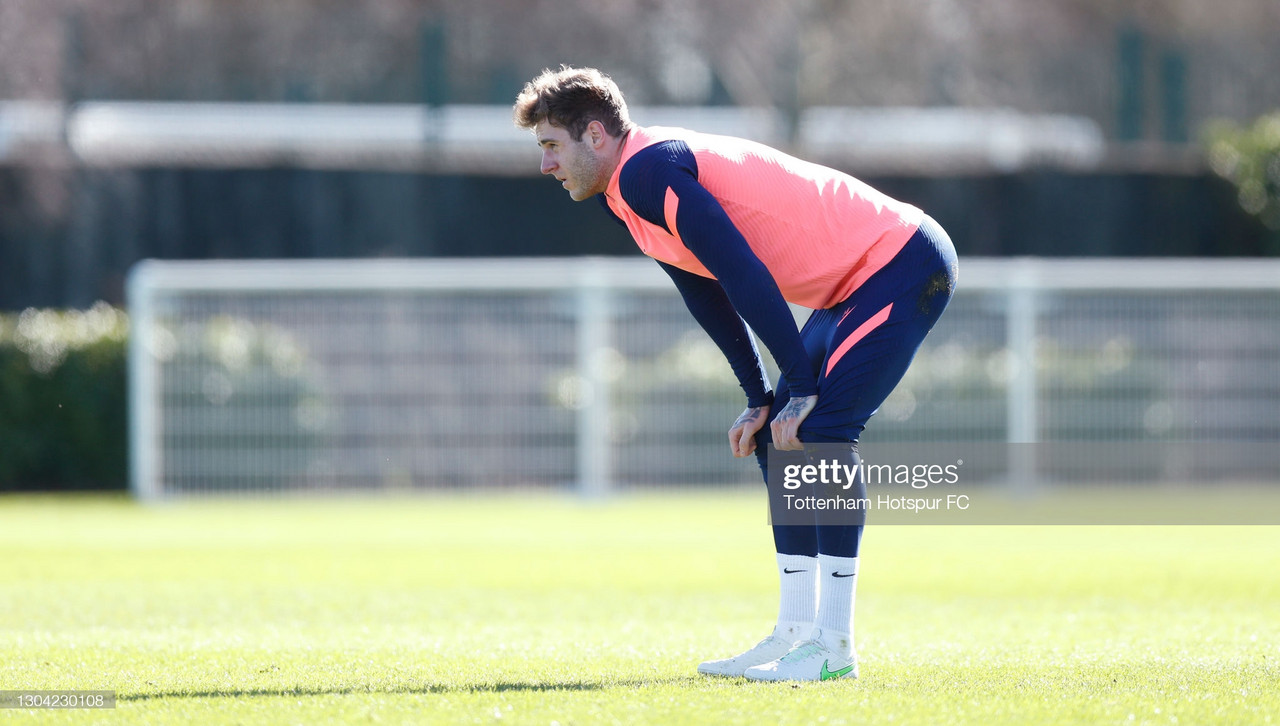 Since his arrival from Swansea City back in September 2020, Joe Rodon has showed flashes of the great centre-back he can become in the Premier League.
Although Rodon is behind Toby Alderweireld, Davinson Sanchez and Eric Dier in the Tottenham Hotspur defensive hierarchy, Jose Mourinho has still given the 23 year-old a chance to prove himself at the highest level.
Defense has been the main problem for Spurs this season, keeping only 10 clean sheets in the 29 Premier League games they've played so far.
Therefore, Rodon could be a great cornerstone for the Spurs defense.
The fact that the Wales International is left-footed gives him an unique skill, which could potentially help him see more playing time in the near future.
Playing time
Currently, Rodon is on a development process with Spurs, and although he's played just six 90 minute games across all competitions since his arrival, he seems to be just scratching the surface of the player he can become.
Rodon, who made the starting XI against Sheffield United, Liverpool, Brighton and Aston Villa in the Premier League, has been impressive aside from one mistake against the 'Reds'.
He is also one of just three players in the Spurs first team squad who are 23 years-old or less, alongside Alfie Whiteman, Japhet Tanganga and Steven Bergwijn.
"He's working very hard," Jose Mourinho said of Rodon earlier this season. "He's played already not many matches but he's played in important matches against some of the best teams. He just has to wait for his opportunities and have it."
Limited opportunities
Rodon could've played more matches this season, but the centre-back was left out of the UEFA Europa League by Tottenham, therefore his opportunities to play reduced significantly.
During the Europa League group stage, Jose Mourinho rotated multiple players in consecutive weeks, therefore there's no doubt Rodon would've played if included on the list.
Spurs, who lost in the European competition to Dinamo Zagreb, played a total of 13 games between the first round of qualifying and the Round of 16.