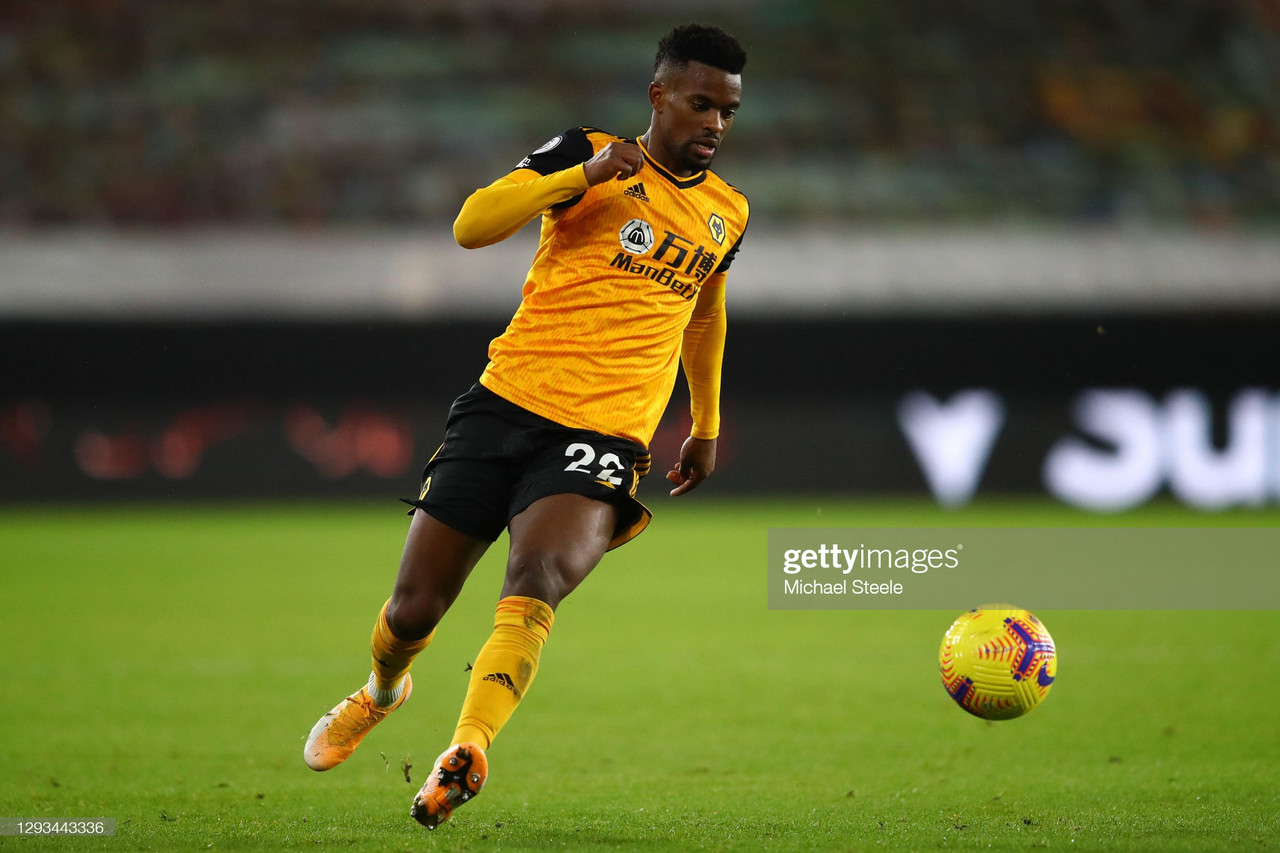 Wolves defender Nelson Semedo says he knows he can do much more after a difficult debut season in England.
The 27-year-old was brought for £30 million from FC Barcelona this summer to replace Matt Doherty following his move to Tottenham Hotspur.
Semedo has missed only once league since his arrival and has played in a variety of positions down the right as Wolves have failed to replicate their previous two seventh-placed finishes.
Speaking about his first season at Molineux on the Wolves official website: "To be honest, it was a normal season, not a good season for me personally.
"I know I can do much more, it was my first year in the Premier League, I went from a different club and it was not easy, but I will keep working to try to improve and help my team.
"I was used to having more of the ball. Here, it's different because other teams come and press very good and try to play 50-50. Every team here plays very good, it's very difficult, very competitive, there is no easy games. It's much more competitive.
"As a supporter, I understand them because you come from a big club, but it's not easy to come and adapt. Different football, a different culture, but we are football players and we have to go ahead, to improve always, so that's what I'm trying to do."
"We have a very good group"
Semedo became the eighth Portugeuse export at the club when he arrived in the summer, joining international teammates Ruben Neves, Joao Moutinho and Rui Patricio in the Black Country.
The transition from La Liga to Premier League hasn't been easy for Semedo as he has played the fourth most amount of minutes this season (behind Conor Coady, Patricio and Pedro Neto).
"It's not been easy because it's very competitive, the games are very physical- the players run a lot, they're very strong, and I'm trying to work on that as well in the gym, doing extra work.
"I'm working a lot to try to be fit to help the team.
"Everybody helped me a lot here. We have very good relations here, we stay after lunch, talking to each other, telling jokes and stories, and we have a very good group, which is important for us on the pitch."
"We're thinking game by game
Semedo has been part of a defence that has experience different systems and shape, with Monday the latest change in Nuno Espirito Santo's side as they lined up with a back four against an in-form West Ham United.
"It was a crazy game. They didn't deserve the three goals they scored in the first-half, we finished the game with 20 shots and I think we deserved another result.
"When we scored the first goal, we always believed that we could win the game. That's us, that's Wolves, we always believe. We knew it would be difficult, but we always believed and fought until the end.
"Unfortunately, it was not possible, but we're looking forward to the game against Fulham now.
"The last games we did good too, against Liverpool we did a good game as well. I guess we're not having that luck, but we have to keep working and looking forward, trying to get three points."
The Wanderers travel to Craven Cottage on Friday evening searching for their first win since February, but the defender is aware of the importance of the clash.
He said: "We're thinking game by game. Now, we're looking to the Fulham game. We know the importance of the game and know that's it's a game that we must do everything to win.
"Winning that game would bring the confidence to play the next games at home, because we have two at home where we are strong. We'll try and win."