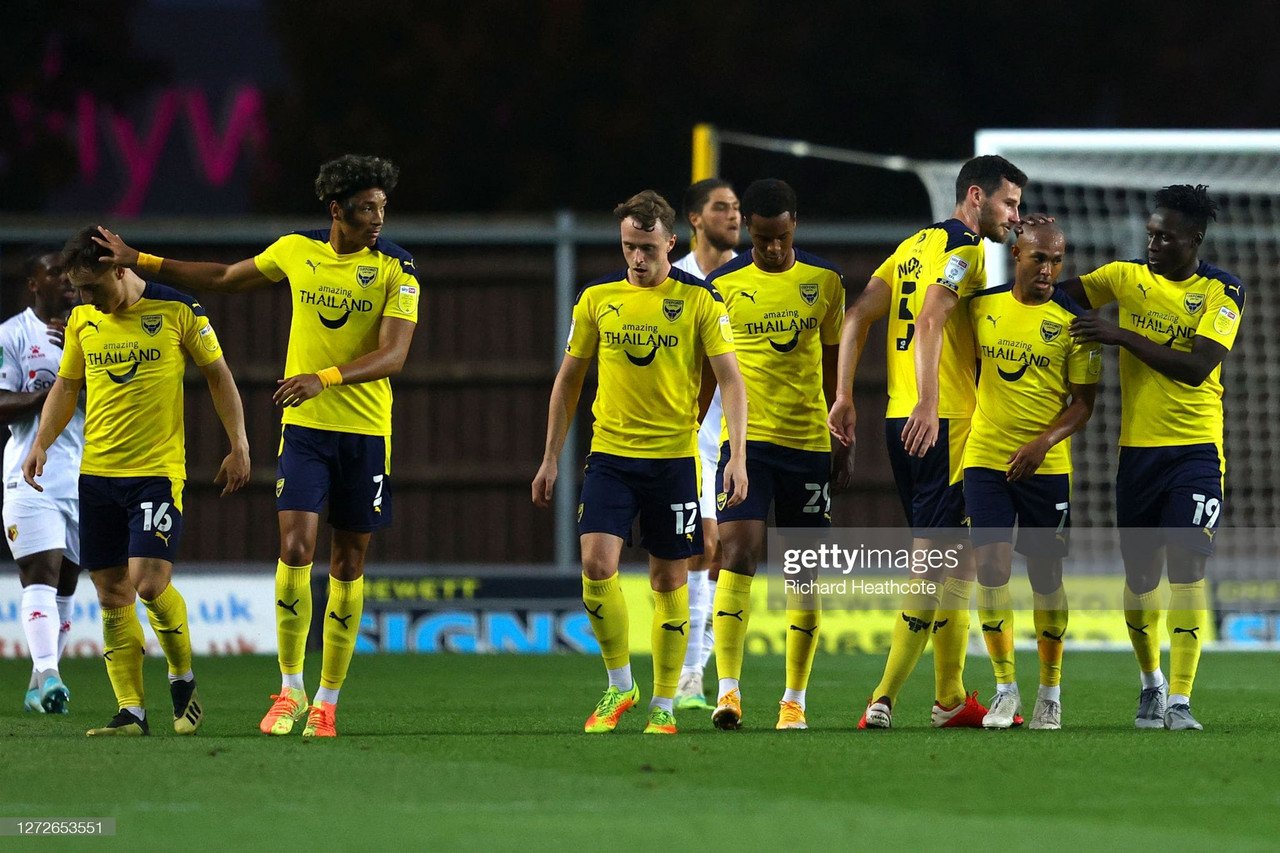 After a below-par Easter weekend all but confirmed another season in League One, attention has already been cast towards summer plans for Karl Robinson.
Defeats to Sunderland and Accrington Stanley leave United six points adrift of the playoff places with hopes of a positive promotion push dwindling by the second.
The commencement of the 2021/22 season transfer window presents an opportunity for the recruitment staff to redeem themselves.
In previous transfer windows, Oxford United have undergone significant squad reshapes, later suffering from the blemishes of being deprived of a consistent squad spine to build around.
It is these sales that decelerate United's bid for League One promotion, routinely instigating a slow start to league campaigns, forcing Robinson to dig deep in the later stages of the season.
Rob Dickie, Tariqe Fosu, Gavin Whyte and Shandon Baptiste are among the most recent to move away from Grenoble Road; in quest of loftier ambitions.
Robinson, however, has suggested that his transfer policy has changed for next season, rendering the opinion that keeping hold of his best players is critical to their promotion charge next time out.
Early steps towards a positive summer
Earlier in the week, Robinson confirmed interest in signing Marcus McGuane from Nottingham Forest permanently, a creative livewire who's already familiar with the club.
During his loan spell at the club, which was cut short by an injury he picked up in January, the former Barcelona and Arsenal academy player showed the potential to add a new dimension to United's midfield.
Talking to Oxford Mail, Robinson said, "Everyone knows how much I want him back here."
"He wants to be back here as well. We're working extremely hard and hopefully, we can have some news on him. He's certainly a player that we know the owners want."
Though failing to score in his 21 appearances, McGuane proved to be a cornerstone in the midfield trio that Robinson has employed for much of the campaign, a system that the manager has become loyal to.
He has become a source of high praise from the U's head coach, with his absence being pointed at for a reason to United's inconsistency in the past few weeks.
"I put a big responsibility down to when we lost Marcus; our performances have been a lot more inconsistent."
The shrewd business that would see a familiar face return to Oxfordshire will hopefully carve out a better start to next seasons proceedings, as the squad chemistry would be kept intact.
To add to the positive news, this year has also seen two key players receive offers from clubs higher in the progression ladder, but they were both rejected impetuously.
Firstly, interest from Middlesborough to sign Jack Stevens, the newly instated number one goalkeeper at the club, was quickly thwarted by Robinson.
Then, an offer that exceeded the £500,000 price point for Cameron Brannagan was rejected in January, underlining United's strict policy in keeping key players in the dressing room for next season.
Simon Eastwood has also put pen to paper to sign a new long-term contract this week, committing his loyalty until summer 2024.
It is this retainment policy that will reduce the time Robinson needs to find the right system for his group of players, keeping the squad core in pristine condition, a hopeful remedy to previous season downfalls.
"We're getting a lot of work done on and off the pitch at the moment, but people only ever see the results that are good, bad or indifferent," he continued.
"Work's going on behind the scenes for next season, but the likes of Jack, Cameron and Rob Atkinson have to stay here next year.
"If you look at the top teams, there's no turnover of players, they've only got better.
"That's a big learning curve for us for next season.
"Unless the transfer fee becomes something that we have no control over, we've got to be really brave in keeping all of these players moving forward."
End of the season priorities
As many Oxford United fans would agree, the season is over. After an indifferent start to April, a late promotion resurgence looks paradoxical at this stage.
The business end of the season, instead, presents the opportunity for Robinson to consolidate his system, prioritising games as an early start to pre-season.
The last seven league games also harvest the freedom for out of favour players to throw off the shackles. Players such as Olamide Shodipo and Sam Winnall deserve the chance to warrant a move in the summer.
An away trip to Crewe Alexandra is quickly followed by a home game against Shrewsbury on Tuesday, allowing the U's head coach the prerogative to rotate.
The important objective upon the conclusion of the season is for United to make decisions on the future of players who may not have impressed as much as they were expected to.