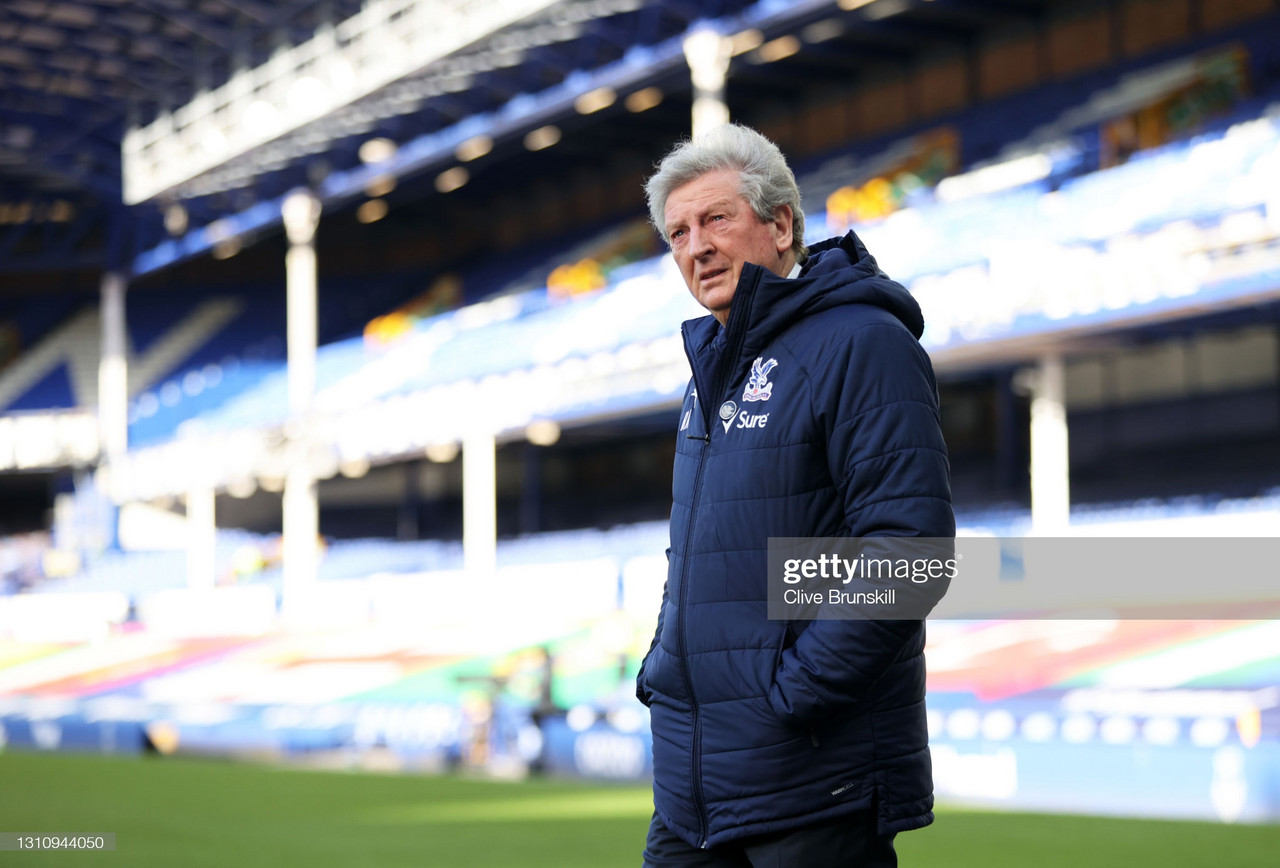 The 18-year-old winger, who Palace picked up following his release from Chelsea, has been one of the stand-out performers of an Under-18 side overflowing with talent, as the fearless Eagles currently find themselves at the summit of the Under-18 Premier League South Division.
Hodgson has already handed five graduates their debuts in the shape of Sam Woods, Luke Dreher, Aaron Wan-Bissaka, Brandon Pierrick and Tyrick Mitchell, with Rak-Sakyi looking to become the next in line and make his first appearance for the south Londoners.
When asked how the skilful winger has adapted to his new surroundings amongst the first-team, Hodgson said, "He's dealt with it very well. For such a young man, he has shown a remarkable maturity and a remarkable sangfroid.
"Coming into a group of senior players, that he has probably only watched from the terraces before, you wouldn't notice that with his performances in the training sessions, where he has really taken the responsibility that he is capable of taking.
"I am very pleased with him, very pleased for him. We believe at Crystal Palace he has a big future; he will get better and better."
Drawing comparisons with fellow academy graduate, Wilfried Zaha, Rak-Sakyi displayed his flourishing talent against West Ham United's Under-18's on Wednesday, winning a penalty and bewildering the Hammers' defence to set up Jack Wells-Morrison for the second goal of the match.
Hodgson continued to heap praise onto Rak-Sakyi, adding, "Everyone has taken to him and been appreciative of him and what he can do. It's nice we have been able to have him with us in a situation where a vacancy has occurred, because we have had enough senior players out of the squad to not be able to fill up our 20-man quota.
"He has certainly started in the right way, because being thrown into first-team training - as we still had 8 or 9 first-teamers with us last week - for him to make the impression he has made, and to get the senior players who are around him to appreciate his talents, that's no mean achievement.
"He will be with us again tomorrow."
Will he make his debut before the end of the season?
With the season drawing to a close, and Palace all but safe from relegation, when asked if Rak-Sakyi could be the next to follow in the footsteps of his current teammates, Zaha and Mitchell, and make his debut before the end of the campaign, Hodgson said, "It's not impossible, is it?
"You have got to go back an awful long way, almost before my time in the Premier League in the 90s, where you actually gave away a few positions in the team at the end of the season, just to give someone a run out, or to give a couple of players a bit of extra rest before the end of the season. I have got the feeling those days are gone, because each Premiership game is of such vital importance.
"But if he continues to impress us, as he is doing, he plays in a wide area where there is competition, but it's competition which he maybe feels he can handle, who knows? Perhaps he will do so well that we decide our best team in these last games is one with him in it.
"He has got to get ahead of some players we really do believe in and really do appreciate. If I was a betting man, which I'm not, I wouldn't bet on him getting that appearance before the end of the season, unless it's coming on as a substitute.