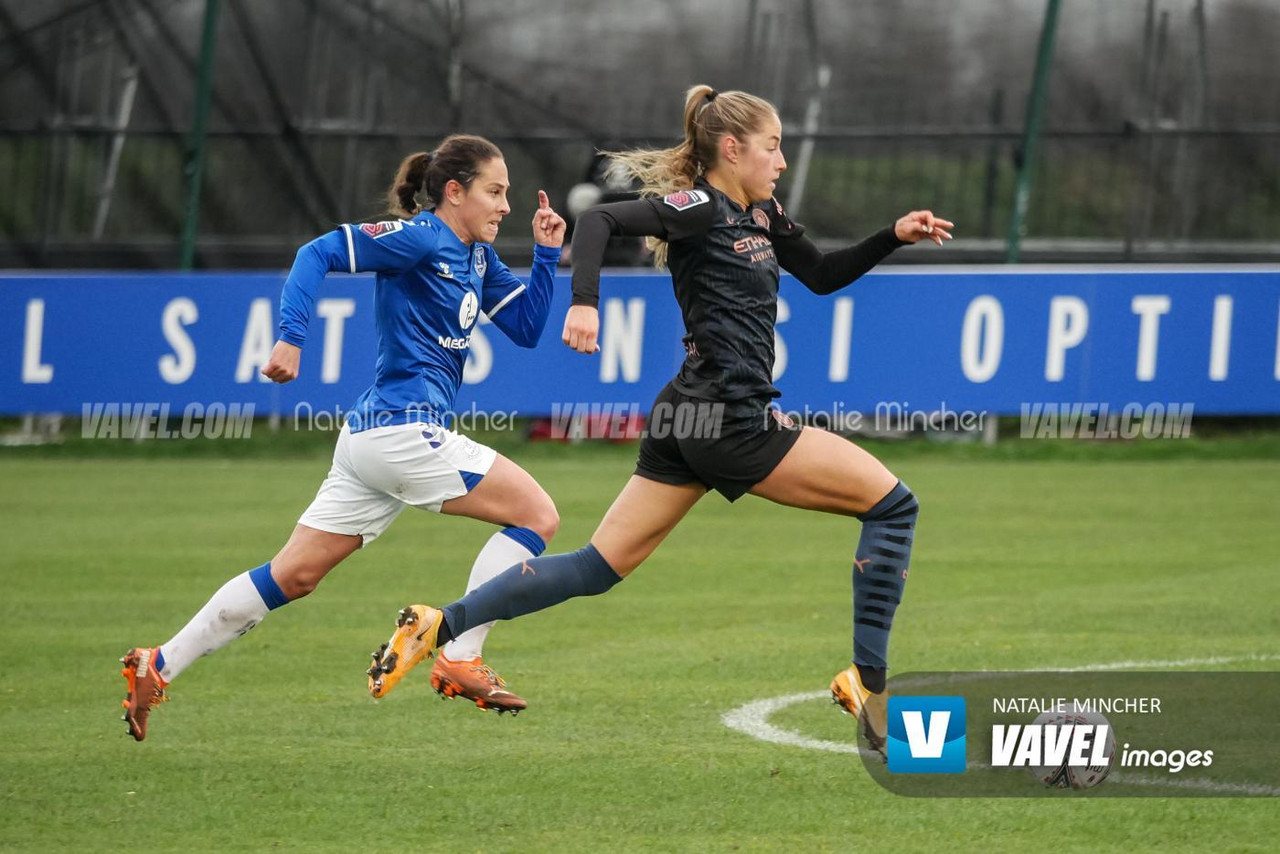 Canada play England in the second game of their April international fixtures after having beaten Wales 3-0 on Friday.
Deanne Rose, Évelyn Viens and Jessie Fleming all found themselves on the scoresheet in Cardiff and will be hoping to follow up that victory with another strong performance on Tuesday.
Ahead of the upcoming game in Stoke, Manchester City's Janine Beckie spoke to the media.
Developing in England
Beckie is in her third season of football at Manchester City, and has improved greatly in her time at the club.
Joining a team with world-class facilities and the highest quality of players, it has been an "incredible" time for the Canadian winger.
She said: "It's been an incredible three seasons. I think when I look at who I was as a player when I got there versus where I am now, the change has been massive for me. It's an environment where I'm constantly challenged and an environment where everyone's seen that if I'm not at my best then I'm not on the pitch.
"That's been the biggest thing, driving that consistency every single day, and it's difficult to be in an environment where you're competing all the time and not seeing a lot of game time and then come into an environment where I'm expected to be at my best because that's what the national team expects.
"That's been a big challenge for me and I've really appreciated that challenge, but I think also just being surrounded by world-class players every day and being challenged by them in training.
"I think the biggest thing for me has been my technical ability has been more consistent over the last two seasons. I think in my first season I struggled a little bit with that but as you are engulfed in that culture day in, day out, it becomes a bit second nature. I've seen a big change in my game in that respect and it's just given me loads of confidence for when I come into this environment."
Manchester City
Beckie will come up against a plethora of domestic teammates during the match, with twelve Lionesses – albeit two of whom are currently out on loan – plying their trade with the blues.
The Canadian winger is looking forward to coming up against those who she would usually spend the majority of the week playing alongside in Stoke on Tuesday evening.
"There's always a bit of banter. I will say, when we beat them before the World Cup it did feel really nice to go back into training and absolutely no one could say anything to me which was great, I definitely wouldn't mind having that experience again," she joked.
"It's really interesting when you play against teammates and it's for me, it's interesting because there will be a lot of them on the pitch tomorrow. I know their tendencies but there's twelve of them, for them, there's only one of me.
"I ran into Keira Walsh and Georgia Stanway in the lobby the other day and we had a bit of banter about it but it's all fun and games. Once we get on the pitch, we're not friends for that ninety minutes.
"It does give it a really interesting dynamic because I do know them so well. Specifically, as a winger, I will come up against one of my teammates, whoever that may be I do not know. It creates a really different dynamic and gives an edge to the game because we know each other so well but at the same time it makes it really difficult because that's who you spend every day with training in our environment.
"I obviously have a massive amount of respect for my teammates that are on the England squad, they're all world-class players, it's going to be a really difficult game for us. It would feel really, really good to put the ball in the back of the net."
England vs Canada will kick off at 19:15 BST on Tuesday and is available to viewers in the UK on BBC Four.