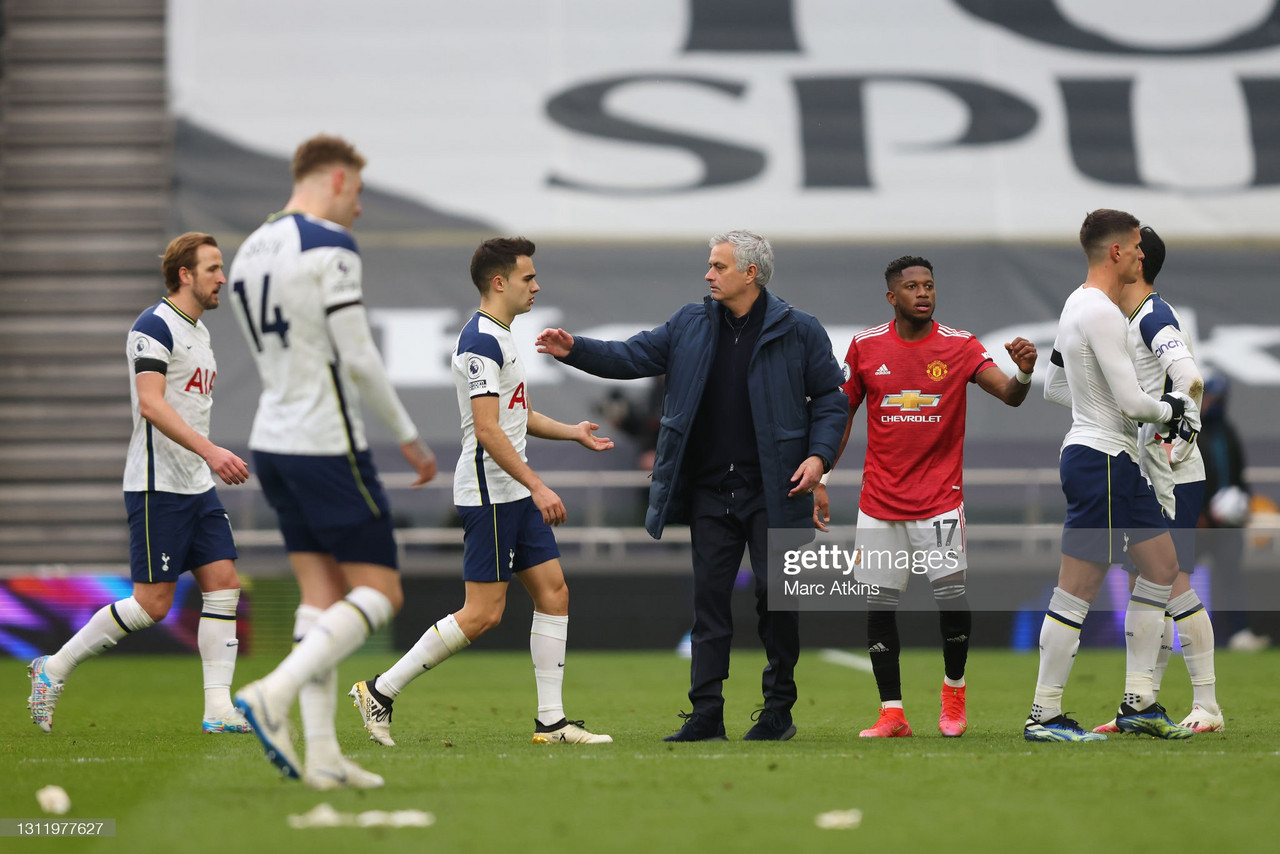 Just a couple of weeks into the 2020 / 21 season everyone across Europe considered Tottenham Hotspur as a candidate to win three trophies.
Months have gone by, and the Spurs ship seems to be sinking more than ever, as they are six points outside Champions League spots, and out in the FA Cup and Europa League.
Jose Mourinho's plan at Hotspur Way has not worked out yet, but it will be interesting to see if Chairman Daniel Levy gives him the chance to prove himself next season with the club.
The Portuguese manager is recording perhaps the worst campaign of his career, considering he's lost 10 league games in a single season for the first time.
One of the main reasons why Spurs have dropped in the table has been because of they're inability to maintain leads, as they have dropped 18 points from winning positions in the Premier League this season.
Defensive liability
Spurs tend to sit a little deeper when scoring first in the league, which is why teams feel more comfortable attacking against them.
Once rivals start to dominate the game and Tottenham tries to 'see the game through', is when the problems in the defensive area begin for the club.
Jose Mourinho has multiple defensive options including International players in Toby Alderweireld, Joe Rodon, Davinson Sanchez and Eric Dier, however Spurs have only kept 10 clean sheets and allowed 35 goals in the Premier League this season.
Carabao Cup hopes
Tottenham Hotspur's season hopes are not over yet, as they still have the opportunity to win their first official club trophy since the Carling Cup in 2008.
The Spurs will face Manchester City in the final at Wembley, which will also be the fans return to football.
More than 8,000 fans will be in attendance on Sunday April 25, where Jose Mourinho and Pep Guardiola will face each other in yet another final.