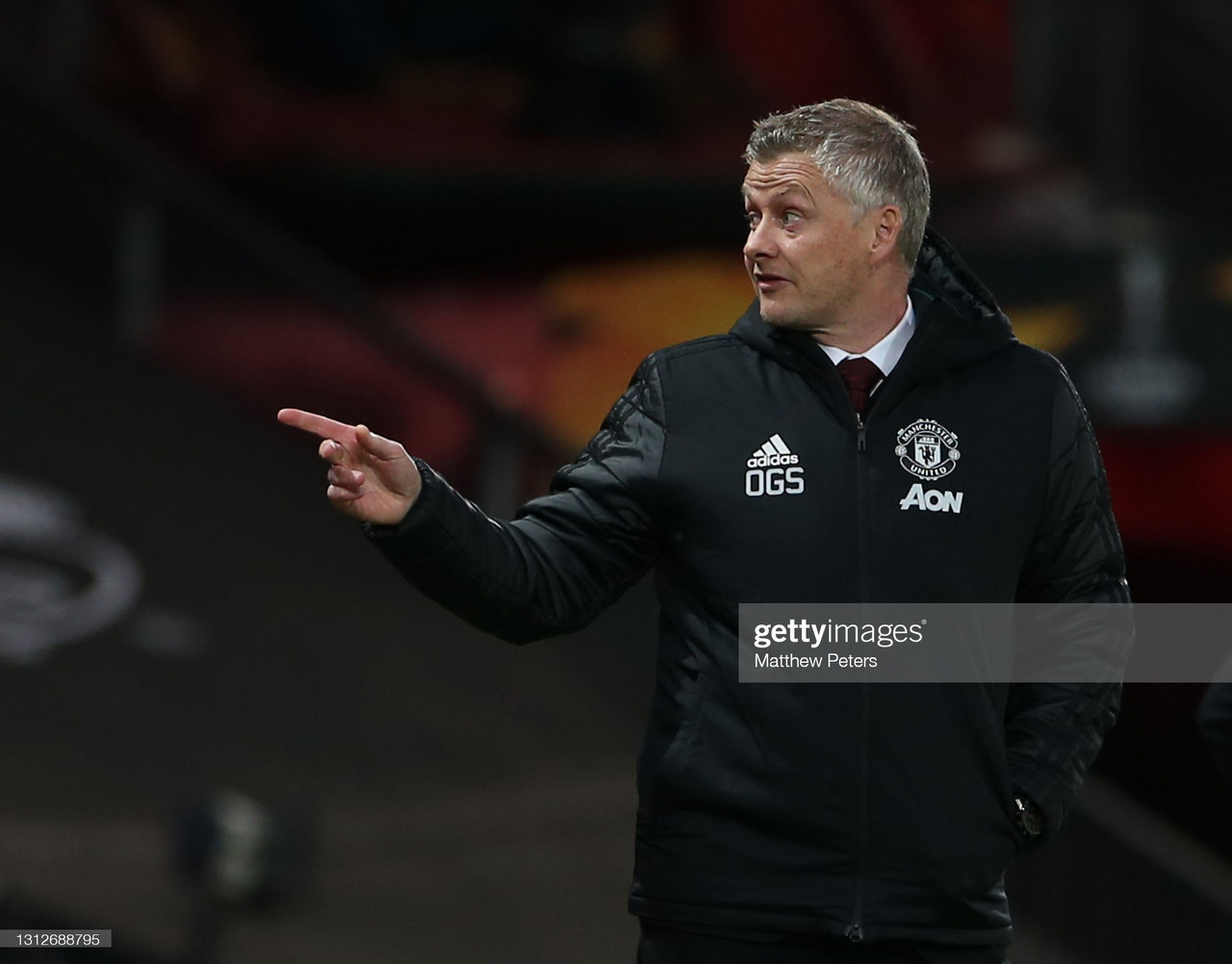 Ole Gunnar Solskjaer will manage his fifth semi-final in charge of Manchester United.
His side will face Roma for a chance at his first final as a manager.
Professional performance against Granada - Solskjaer
Overall, Solskjaer was impressed with his side's performance across the two legs they played against Granada:
"When you go into these games 2-0 up, it's a difficult one. We've got to have a disciplined, professional performance, which I thought we had.
"We got the first goal from Edinson [Cavani], a very good goal, and I think that's decided the tie. From then on it's about not giving stupid chances away, and we didn't until the last few minutes, when David [De Gea] had a very good save," Solskjaer said.
The United boss was also pleased with the attitude of the players and has set his sights on a final and winning a trophy at the end of the season.
"The boys have been fantastic, they've done great, the attitude [has been great]. We haven't had one game that we could have rested players or taken our foot off the pedal, because they've had to play for results every single game. They're that type of group that want to improve, and to be in a semi now is great, but we want to go all the way of course. We want to end the season with the best possible way – a final and a trophy, hopefully."
Why Solskjaer took Pogba off at half-time
"You know Paul, he doesn't just dip a toe into his tackles – he wants to win the ball, he's a big lad, and sometimes it happens, he gets a yellow card. I thought Paul played really well, and we lost a lot with him coming off, of course, but I couldn't take the risk [of him picking up a suspension]. We've missed three [suspended players] today and the season's been hard enough as it is anyway," Solskjaer said.
On Roma
Solskjaer knows a thing or two about beating Roma as he featured in United's famous night at Old Trafford when they beat the Italian side 7-1.
Three players involved that night are still involved with the club today. Solskjaer, Michael Carrick and Darren Fletcher all featured in that match.
Solskjaer said: "I've not really seen too much of them. I know that they've had two good games against Ajax. They defend well, as Italians always do, of course. They're an experienced team and we all know [Edin] Dzeko, so any ball in the box is a dangerous one.
"We're looking forward to it, of course. We're in a semi now, and it feels like a proper European tie, because Roma is a club with loads of tradition, history, but we've done well against Italian teams before. We're looking forward to it and we're going into them hoping to get to the final. If you can finish this season with a final and a trophy that would be great," he added.