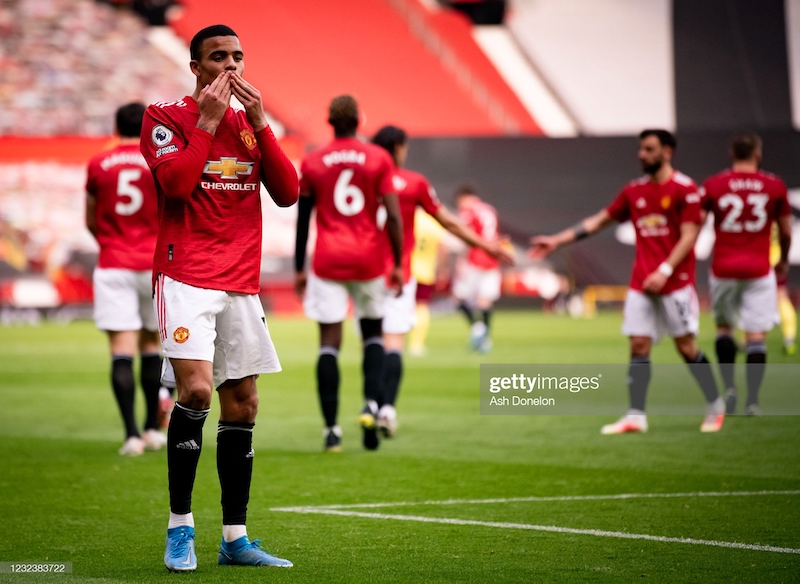 Mason Greenwood is reaping the rewards of hard work and 'mixing up his game' according to Manchester United manager Ole Gunnar Solskjaer who saw his side score three second-half goals in a comfortable win at home to Burnley on Sunday afternoon.
19-year-old Greenwood is the youngest player to score 15 league goals for United since Norman Whiteside in 1984. He put United ahead in the 48th-minute with an emphatic finish from a Rashford assist and put United back in front late on before playing a part in United's third goal, finished off by Edinson Cavani.
Solskjaer: Greenwood reaping rewards of hard work
"[I'm] very happy for him," Solskjaer said of Greenwood, talking to BBC Sport.
"He's mixing up his game. He goes inside and outside, he's maturing all the time. It's lovely to see. He's put the work in on the training ground and reaps the rewards.
"Last season he was young, now he's had almost two seasons in the first team. Especially in the last three or four months, I've seen how mature he is on the training ground and he plays with maturity and understanding. He's very creative but plays simple when he has to."
Greenwood has scored five goals in last six games
Greenwood himself also spoke about 'mixing up his game', telling Sky Sports that his ability to cut inside and finish - as he did for the second goal - is a "good trait" but that he needs to vary things up so defenders "don't catch on".
The 19-year-old has clearly worked on this part of his game under the guidance of Solskjaer. His recent form has been excellent and he's assuming greater responsibilities in the United side. No player has scored more goals for the Reds since the start of March. Having seemed likely to miss the cut for England's Euro 2020 squad, Greenwood will now be forcing Gareth Southgate into another hard decision.