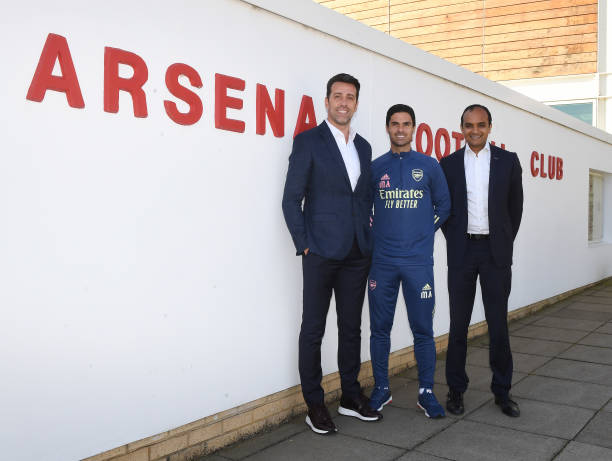 Sunday 18th of April will remain a day in football history that will be looked back upon as a day that football and its ways changed. News broke throughout the day of the potential for the "Big Six" in the Premier League to break away and form a closed private European Super League.
This News was met with outrage and discontent among both fans and pundits with both Gary Neville and Rio Ferdinand giving passionate speeches about their resentment for the proposed plans and how this was all a bad idea for all parties involved.
Both pundits described the Super League as shameful from all of the clubs and that all associated should feel that they have let the fans down and they are a disgrace to all of English football.
What is the European Super League?
The European Super League is a proposed competition of twelve of Europe's leading football clubs who have come together to establish a new midweek competition which is governed by its "Founding clubs".
This competition is designed to rival the UEFA Champions League. The clubs involved are AC Milan, Arsenal, Atletico Madrid, Chelsea, Barcelona, Inter Milan, Juventus, Liverpool, Manchester City, Manchester United, Real Madrid and Tottenham. These twelve clubs make up the "Founding clubs". In joint statements, all clubs have announced they expect a further three clubs to join and that this competition is expected to commence as soon as Practicable.
German Clubs Bayern Munich and Borussia Dortmund have reportedly opted out of this competition, alongside French champions Paris Saint-Germain.
In a statement Arsenal Quoted:
"The founding clubs have had the objective of improving the quality and intensity of existing European competition through each season and creating a format for top clubs and players to compete on a regular basis".
(Arsenal.com)
Despite Arsenal's League position they are still seen as one of the top six valuable clubs in England and this qualifies them as one of the founding clubs of this competition.
Arsenal claim within their statement that this newfound competition will allow spectators to see the highest level of football played at the best grounds with the best players on a consistent basis.
Money Motivation
Despite the founding clubs claiming this competition will be used to help sustain and aid other clubs in the football pyramid financially, many fans and journalists only see this competition for one motivation and that being money.
Arsenal announced in a statement that the founding clubs will receive a sum of 3.5 billion Euros to support their infrastructure and investment plans to offset the impacts of the COVID Pandemic. This sum will just be provided to these clubs based on their commitment to the Super League.
Arsenal put out a statement just before midnight of the 18th of April announcing their role as one of the founding members of the European Super League. Within this statement, quotes were included from hierarchy within the Super League including Chairman Florentino Perez and Vice-chairman Joel Glazer.
As the Chairman of the league, Florentino Perez said:
"We will help football at every level and take it to its rightful place in the world. Football is the only global sport in the world with more than four billion fans and it is our responsibility as big clubs to respond to their desires".
Perez claims that he and his fellow European Giants will be able to propel football to a whole new level and solidify it as the world's greatest sport.
Arsenal as of Sunday morning have parted ways with the European Club Association alongside managing direction Vinai Venkatesham who had a highly regarded role on the board of the ECA. This is believed to be part of a planned process to allow the European Super League to get underway. Many other of the founding clubs have also now parted ways with the ECA.
What next?
What will come next can only be described as unprecedented. The Premier League alongside FIFA, UEFA and the FA have condemned any ideas of this league and have threatened legal action and sues if such proceedings go ahead.
Clubs involved have also threatened legal action against these governing bodies so, it could be a game of nerves to see who budges first before someone takes action. The following months will be of a new Era for European football fans!