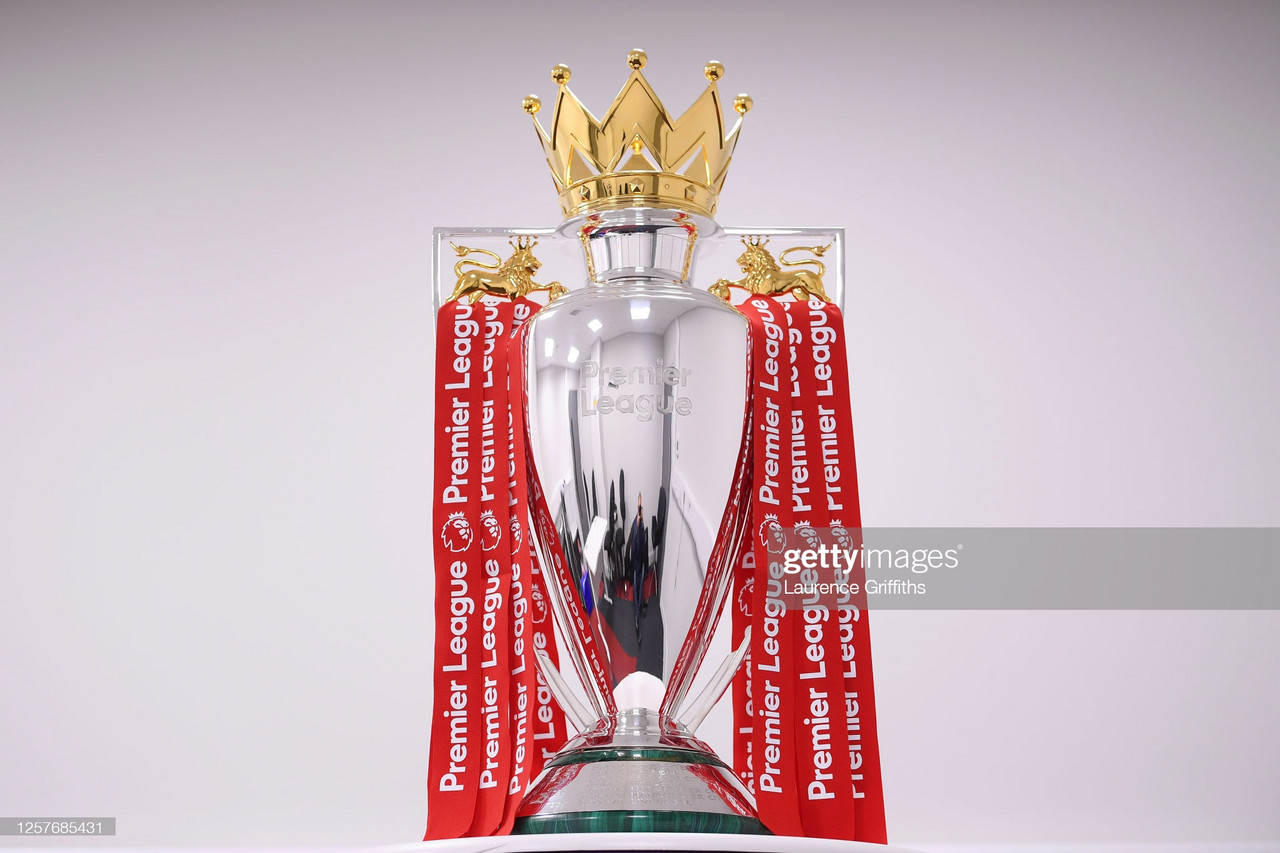 West Ham United and the 2020/21 Premier League title, given Manchester City's 18-point advantage with just six games to go, sounds more than impossible, right?

Well, with football's current situation, it might not be beyond the realms of reality.

The announcement of the European Super League and the sanctions revolving around it could change the structure of not only European but also domestic football.

In other words, football as we currently know it could cease to exist, with clubs such as West Ham, Leicester City or Leeds United becoming new dominators, taking the place of the current title contenders.

But, how?
The Hammers are currently sitting in fourth place in the Premier League table, with 55 points on the board after just 32 games. Additionally, they are on a good course to beat their record 62-point tally from the 2015/16 season, when Slaven Bilić guided his team into a seventh-placed finish.

And their remaining fixtures look more than favourable for a comfortable top-six finish. Apart from having to face fellow UEFA Champions League contenders, Chelsea FC and Everton FC, David Moyes' men have to face Burnley FC, Brighton and Hove Albion, West Bromwich United and, in the final matchday, Southampton FC.

Despite having pretty much guaranteed themselves Champions League, or at least UEFA Europa League, qualification through their league standings, they might receive a helping hand from UEFA themselves.

Due to the leagues "big six" forming the European Super League and immediately quitting the European Football Association, they will most likely be excluded from not only this year's ongoing competitions but also ones that will take place in the future.

And what does that mean for West Ham? Well, as the current second-best placed team that's not involved with the ESL, their chances of dropping below UCL qualification places are very much improbable.

But it can get even better.
There are currently four, the most probable scenarios of what's going to happen regarding the Premier League standings.

First of all, nothing will change with Manchester City winning the league title and the Hammers alongside Leicester, Leeds and Everton claiming UCL spots for the 2021/22 season.

The next three would have to involve the Premier League taking drastic and immediate action regarding the teams involved with the creation of the Super League.

If Man City, Chelsea, Manchester United, Tottenham Hotspur, Arsenal FC and Liverpool FC were to be expelled from the league completely, it could cause two probable outcomes.

For one, with all the previous results staying the same and any future ones changed into 3-0 forfeits, the Foxes, who are yet to play three of the six teams involved, would gain a six-point advantage over West Ham, boosting their own title-winning chances.

But there is also a chance that in this exact scenario ALL results involving the "big six" would be changed to the mentioned earlier scoreline.

And how would that impact the league table?
I should point out in my table which I didn't double check, WH and Leeds have 5 to play, Leicester have 4. The others aren't in the title race. This is all hypothetically but have West Ham just won the league by default?

— Fake Carlton (@_CarltonCole9) April 18, 2021
Yes. West Ham United would be most likely crowned Champions, needing just four points to mathematically confirm the title.

Because they've only managed six points, out of 33 possible, against the big six, their point tally would skyrocket them onto the top of the Premier League with a very comfortable advantage over Leicester and Leeds.

There's also one last outcome, in which if the ESL founders were docked points, it could spark a close title race between West Ham and Leicester, with the Hammers sitting in a much more comfortable position.
There are obviously no guarantees that any of the outcomes involving West Ham getting themselves in a title race are going to actually happen, but it's always good to dream, right?

"And like my dreams, they fade and die..."