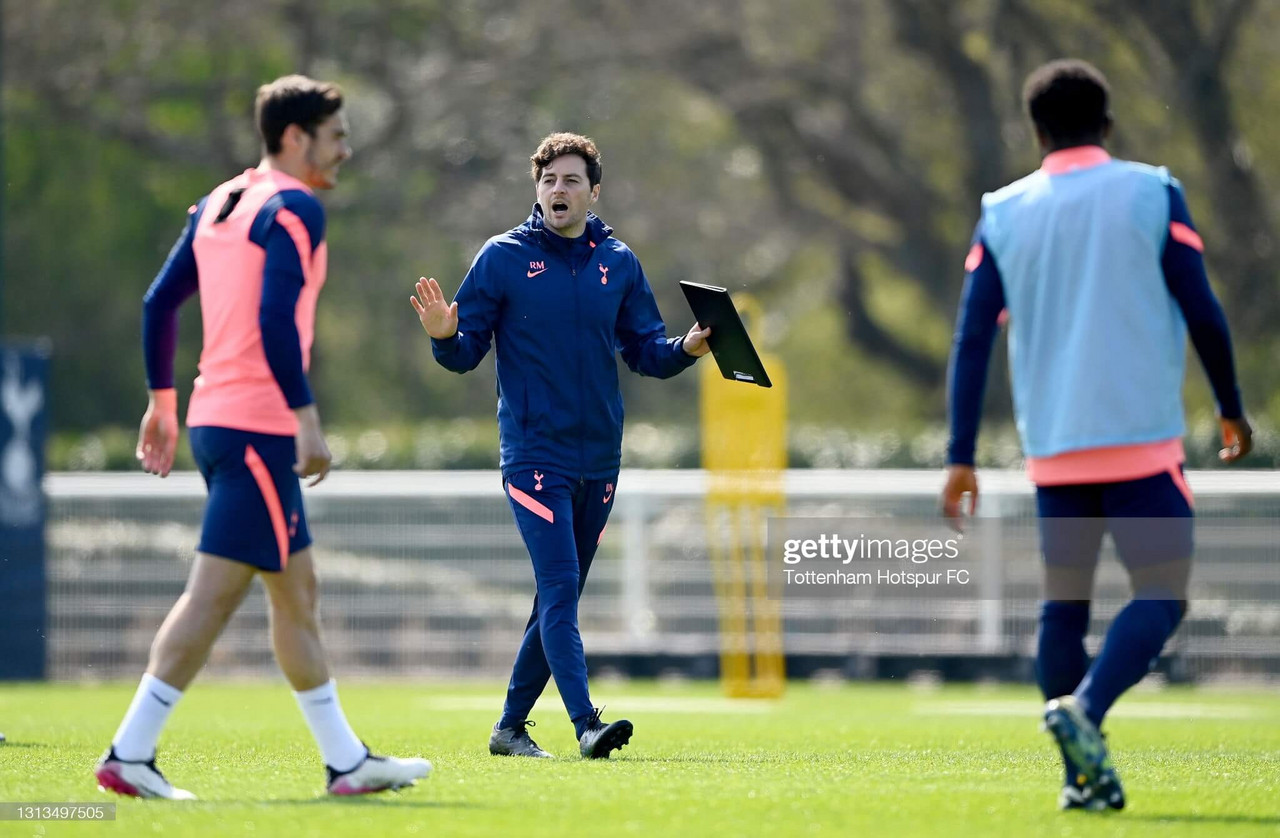 New Tottenham Hotspur interim head coach Ryan Mason spoke to the media for the first time this afternoon.
It has been a wild 24 hours. Spurs sacked head coach Jose Mourinho the morning after they were announced founding members of a new European Super League.
On the pitch, Mason's first game will see Spurs host Southampton on Wednesday night and then the Carabao Cup final on Sunday.
Here are the key quotes from the pre-match press conference:
Mason was asked on what his version of Tottenham will look like. He said:
"I'd hope to think it's what a Tottenham Hotspur side would historically look like. I want us to be brave and aggressive, to play like Tottenham Hotspur.
"With such a short turnaround with games at the moment, the most important thing is to get the players in a right frame of mind, to give them some key principles in how we want to approach games of football and then hopefully as that goes on that can develop."
In a crazy 24 hours, Mason has gone from working within the academy to leading his boyhood club out to a league cup final.
When asked on what he his feeling at the moment, he stated pride is the main emotion he is feeling.
"There are many different emotions going through my body at the moment but probably the most important one is pride.
"I've been associated with this club for over 20 years and it's been a very important time in my life.
"I feel very proud. I feel like I've got an excellent connection with the fans which I feel is important so yeah there's a lot of pride in being given this opportunity to help this great football club."
Mason also gave us an injury update. Harry Kane limped off abasing Everton as is a doubt not only for the Southampton game but for the cup final on Sunday.
"Not sure [if Kane is fit]. He didn't train today, we're taking it day by day. Not sure about the weekend yet."
He also gave updates on Ben Davies and Matt Doherty.
"Matt returned to the training group yesterday, Ben I am not sure how long he has until he gets back. That's all we've got at the moment."
The fans were divided under Mourinho; unimpressed with the style of football and the results with that.
Mason was asked on how important it is to get the fans on his side.
"The fans are such a huge part of this football club. I think any successful football club they feel a connection between the fans and players and that is what we want Tottenham to be like.
"That is how I have known it as a player, that is how I've known it as a coach and that is how I want it to be. Of course that is huge for our fans to feel our players represent us and this great football club."