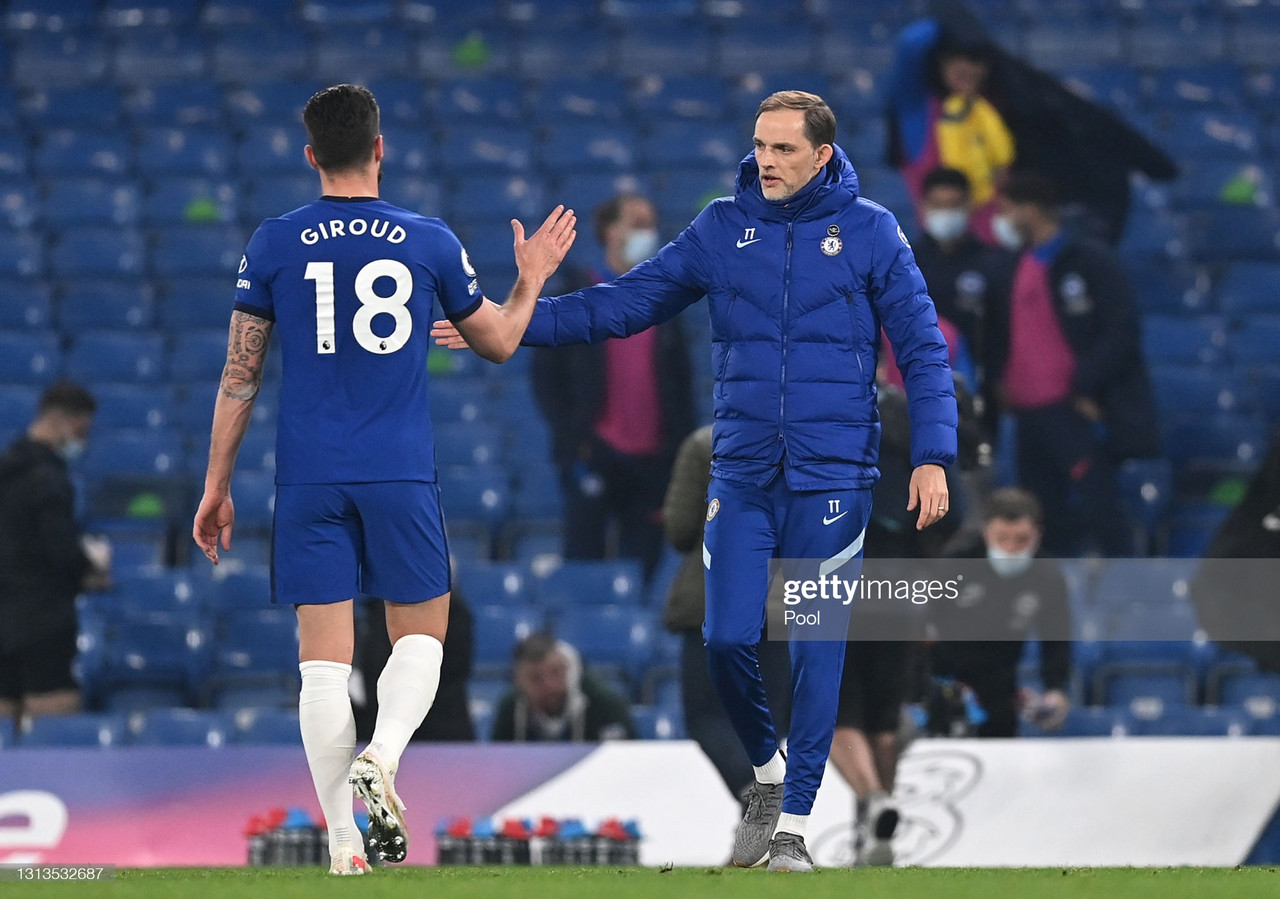 This week has been dominated by off-the-pitch matters. The European Super League threatened football Armageddon, an end to the beautiful game as we knew it, at the hands of toxic capitalist greed.
However, the way that such a horrible idea actually united a nation was wonderful to see. Fans of all English clubs rallied together against a group of millionaires and they came out on top! The proposed competition collapsed just 48 hours after its official announcement.
Now that all of this talk has temporarily put to bed, Premier League fans can get back to watching their team — minus the elephant in the room.
Manchester City and Tottenham Hotspur will be competing in the Carabao Cup final and so they will not be playing their scheduled league matches this weekend.
Game of the week
West Ham United vs Chelsea: London Park, Saturday 17.30 (Sky Sports)
This London derby is absolutely crucial in the battle for the top-four, but David Moyes will be disappointed in how the cards have landed.
The West Ham boss will be without Declan Rice, Michail Antonio, Aaron Cresswell and Craig Dawson for this huge tie. His team have been overachieving throughout the campaign and fans had built some genuine optimism in their pursuit of a Champions League spot. However, this plethora of injuries to key players has simply come at the worst possible time. That one final push has just become a hell of a lot more difficult.
By contrast, Chelsea's squad is at full fitness. Thomas Tuchel's men were uncharacteristically poor in their goalless draw with Brighton & Hove Albion, although their minds may have been distracted by all of the European Super League uproar. Now that that whole fiasco has been put to bed, Tuchel will hope to carry forward his team's.
Moyes will be desperate not to lose but his depleted unit will struggle against this Chelsea setup. They show a lot of grit and a lot of fight but they cannot keep relying on Jesse Lingard's brilliance to get them across the line.
Friday
Arsenal vs Everton: Emirates Stadium, 20.00 (Sky Sports)
This should be an entertaining match between two of the league's most unpredictable teams. Both are capable of the spectacular and the soul-sapping! Neither look like they are capable of pursuing their ambitions for the Champions League but Carlo Ancelotti and Mikel Arteta would like to finish in a Europa League spot.
Prediction: 2-2
Saturday
Liverpool vs Newcastle United: Anfield, 12.30 (BT Sport)
Jurgen Klopp will argue that his team were badly affected by European Super League discussion in their 2-1 defeat to Leeds United. FSG were at the forefront of football's Armageddon, and John W Henry felt the need to make a grovelling apology on the club's social media platform. Newcastle are in good form but Mo Salah, after a recent rest, should be raring to go in the race for the Golden Boot.
Sheffield United vs Brighton & Hove Albion: Bramall Lane, 20.00 (Sky Sports)
The Blades were finally put out of their misery last weekend, with their loss to Wolverhampton Wanderers finally sending them down to the Championship. A miserable season has reached its inevitable resolution. They will struggle against an excellent Brighton team, who have recently started to pick up points.
Sunday
Wolverhampton Wanderers vs Burnley: Molineux, 12.00 (BBC Sport)
Wolves have steadied themselves in recent months, managing to find a way to pick up victories without their talismanic Raul Jimenez. It's tough to know what you're going to get with the Midlands outfit. Burnley, by contrast, have been in a bit of a rut and Sean Dyche will be eager to get some points back on the board.
Leeds United vs Manchester United: Elland Road, 14.00 (Sky Sports)
Marcelo Bielsa and his players deserve credit for being a bit more streetwise in matches. They haven't been beaten in their last three matches against top-six opposition, showing more defensive discipline in matches against Chelsea, Man City and Liverpool. What Man United have, though, is a good amount of individual brilliance in key moments. This should be an entertaining clash between two old rivals.
Aston Villa vs West Bromwich Albion: Villa Park, 19.00 (BT Sport)
Sam Allardyce came crashing back down to earth with his recent trip to the Midlands. West Brom needed to keep building on their back-to-back league successes; there was no more room for error. While Villa aren't the same team without Jack Grealish, pushing John McGinn further forward does give the team a bit more craft in forward areas.
Monday
Leicester City vs Crystal Palace: King Power Stadium, 20.00 (Sky Sports)
This should be a stroll for the Foxes. Palace notoriously end up on the beaches when they are on the brink of securing another season of top-flight football. Leicester have had a little wobble but they will be determined to right the wrongs of last season. James Maddison is back in the thinking, Kelechi Iheanacho is in the form of his life and Jamie Vardy is back amongst the goals.
Prediction: 3-0