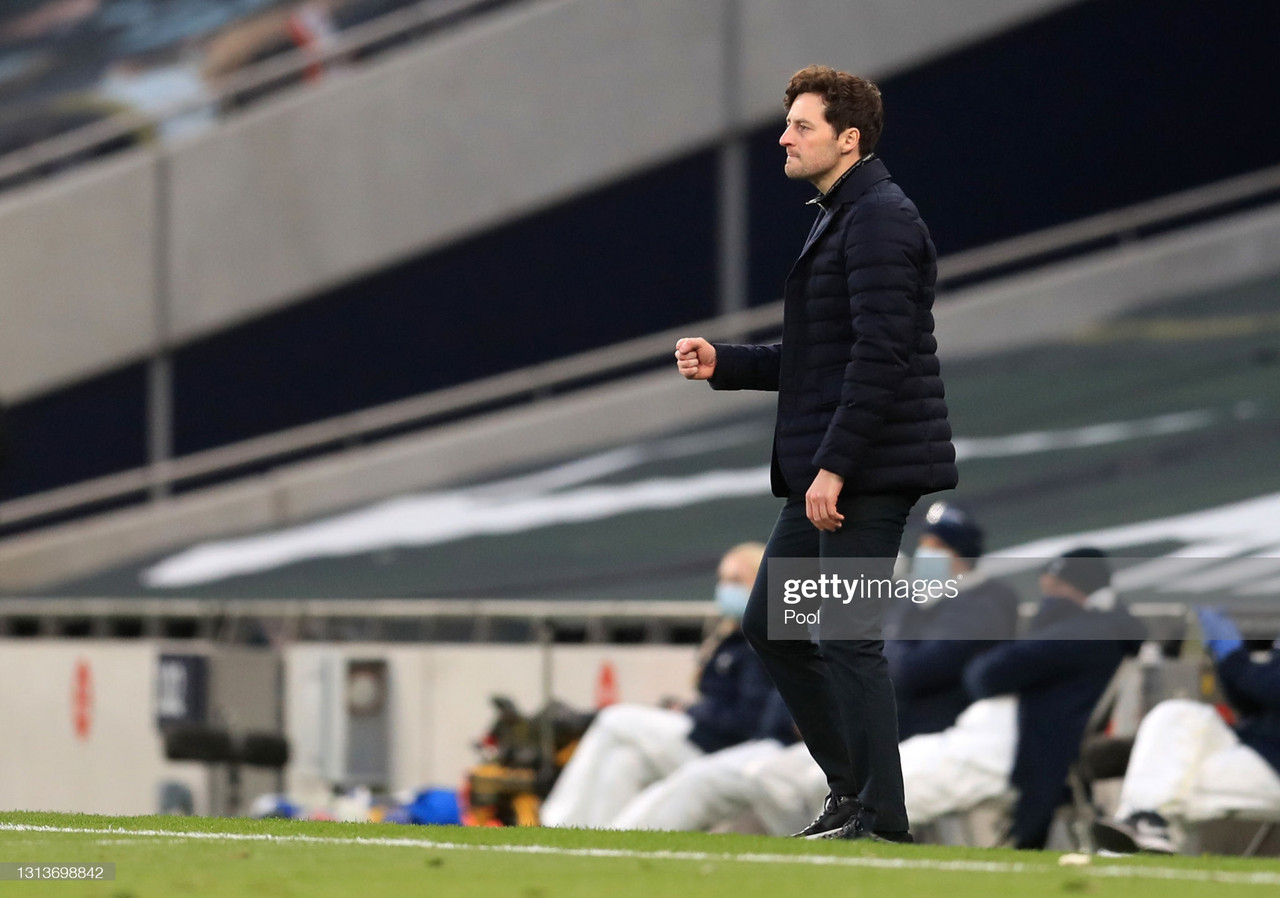 Ryan Mason spoke to the media ahead of the Carabao Cup final against Manchester City on Sunday.
Tottenham Hotspur won 2-1 against Southampton in Mason's first game in charge, but Sunday will be an almighty task for the 29-year-old interim manager.
Here are the key quotes from the pre-match press conference:
Harry Kane didn't feature on Wednesday and instead watched Spurs win in the stands. Mason gave his final update on Kane's availability for Sunday:
"We're not sure yet. He didn't train with the team today but we'll know more tomorrow."
"Harry is a top professional. We're taking it hour by hour and see how it goes. We're not going, and Harry's not going to, put his body on the line. It will be a combined decision."
Kane was also a doubt going into the 2019 Champions League final, and Mason stated it is a very different situation.
"It was different for the Champions League final, he was out a long time beforehand. This would be a quick turnaround and we'll have to assess him tomorrow."
Mason, 29-years-old, is going up against one of the best managers in world football.
The interim manager had his say on Pep Guardiola's abilities as a coach and whether he's come across him before.
"No, I've had no dealings at all [with Guardiola]. I'm just like any other football man that watches his teams.
"Listen, he's a great manger. One of the best managers in the world, there's no doubting that. He's been at City for a while now, they've got a lot of similar faces in their set up; we know how they play.
But Mason reinforced that City will be wary of Spurs' threats.
"But listen, we're Tottenham. And I'm sure they'll be thinking of us as well."
Tottenham's wait for a trophy has now stretched to 13 years. They came very close under Mauricio Pochettino but never got over the line.
When asked on whether Sunday is a chance to make up for it, Mason said:
"I think there was probably a 2-3 year period where Tottenham had chances [to win a trophy]. They maybe should've, but football doesn't always work like that.
"Unfortunately they didn't get over the line, and if we don't get over the line on Sunday then we still have our identity and our DNA as a football club. That's the most important thing."