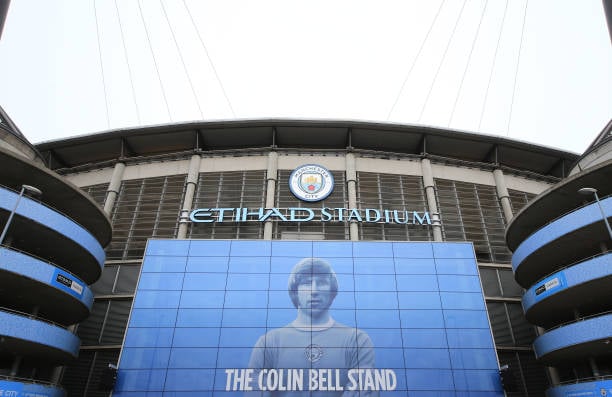 Robinho
On the final day of the 2008 Premier League summer transfer window, Robinho completed a £32.5M move to the blue side of Manchester. The Brazilian's move coincided with the club being bought by the Abu Dhabi United Group - the start of a new chapter at the club.
Robinho tallied up 14 goals in 41 appearances in his short stint at the club, scoring on his debut against Chelsea, and recording his first Premier League hat-trick against Stoke City the month after signing.
Despite a very poor, injury-struck second season at the club, which ultimately saw a move away from the Etihad, Robinho continues to go down as one of the memorable players to ever play for Man City.
"I didn't have a smartphone. I was literally gripped to the radio at work every fifteen minutes to hear if anything had happened," explained Lee (32), a life-long City fan.
"I was even there on Sky Sports News when he signed. Just the excitement and euphoria. I don't think City fans will get that ever again."
Vincent Kompany
"He captained us to four Premier Leagues, he was just so influential."
A Man City legend. A man of the people. A leader. A captain. A Citizen. After 11 years at the club, and 265 games, the departure of Vincent Kompany was one of the hardest moments for a City fan.
Costing only £9M from Hamburger SV, Kompany was said to be one of the best steals in Premier League history, especially with how integral the centre-back was to City over the years.
A man for the big occasions. THAT header in the Manchester derby or THAT title-clinching rocket against Leicester City. If you ask any City, they will tell you about those moments. However, it wasn't just what he did on the pitch, but how much he did for the community around him.
"Off the pitch, he has done so much for Manchester with the testimonials raising money for Greater Manchester Food Banks."
"When he left, he declared himself a Mancunian and said that he loves the city. He became a cult figure at Man City," said Tom Young, an editor for Manchester City VAVEL.
Trevor Francis
Eyebrows were raised when Trevor Francis signed for City from Nottingham Forest in September 1981. The striker had incredible pace and mind-boggling skills, with a European Cup-winning goal to his name. No wonder fans were streaming through the gates in thousands to see him play.
Although a very short time at the club, Francis won the love of the fans from the first game with two poacher-like finishes against Stoke. It was clear to see that City were a much stronger, more exciting side when Francis was playing. Sadly, that was seen a lot less than many expected, with the striker plagued with injury.
"The signing of Trevor Francis for a million pounds had me buzzing," Martin, a Man City fan since 1966, described as he reminisced.
"I even gave away tickets for the 1981 Gillette Cup at Lords to go to his debut at Stoke City.
"With two goals on his debut in a 3-1 win, I really thought this signing would take us to the next level.
"Sadly, due to injuries, his short but brilliant time at City was not to be. I was devastated to see him go."